AmaChron

Page 2

AMARILLO AIR FORCE BASE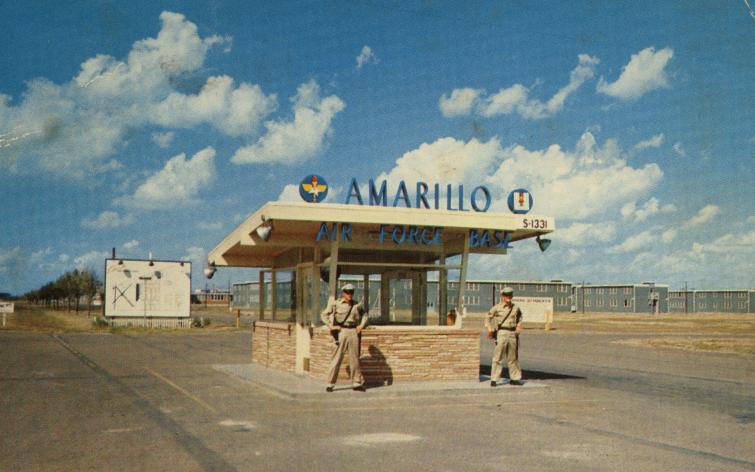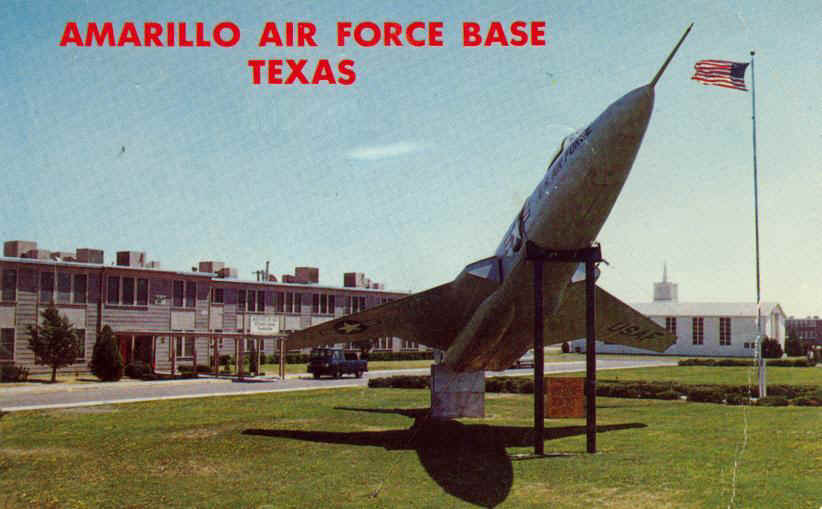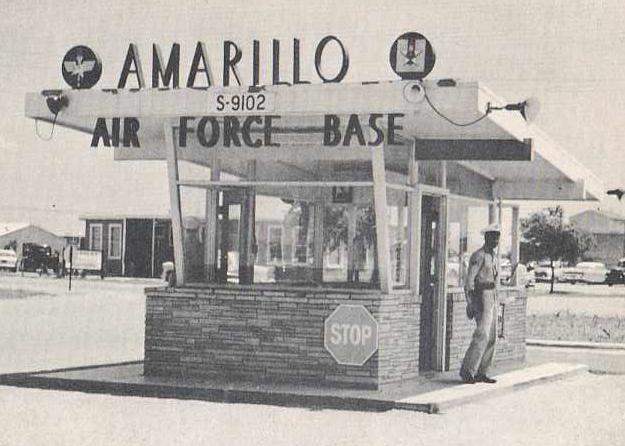 Amarillo Air Force base opened November 10, 1951 and was officially closed July 1, 1969.
The last class of airmen graduated August 28, 1968.
Amarillo Army Air Base operated from 1942 to 1946 on the same site, English Field.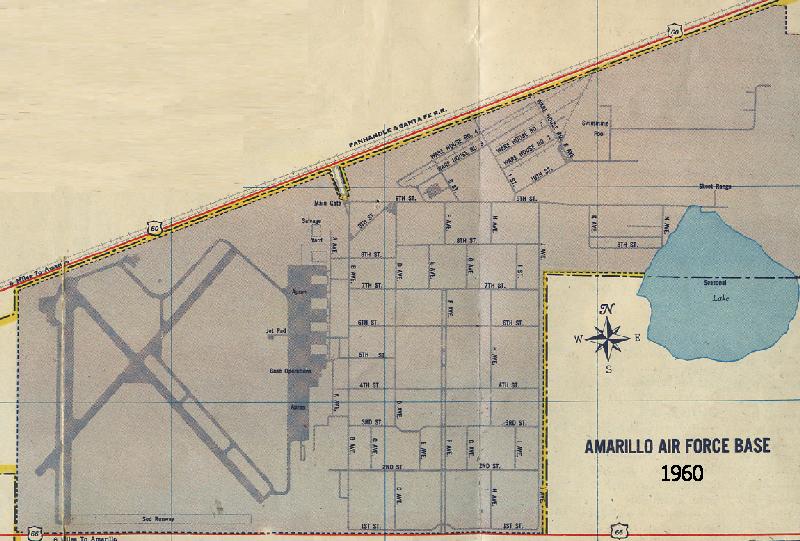 AAFB map before major expansion (Route 66 formed the southern border of the base).
In (1955) a plan was proposed to tunnel Route 66 under the new main runway but, that plan was changed by the Interstate 40 routing.
BELOW: after construction of one of the world's longest runways and residential area (1963).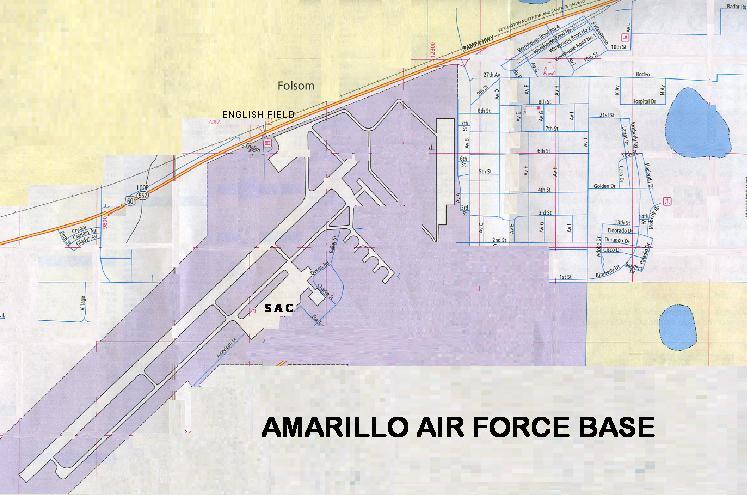 Raising the flag (1960)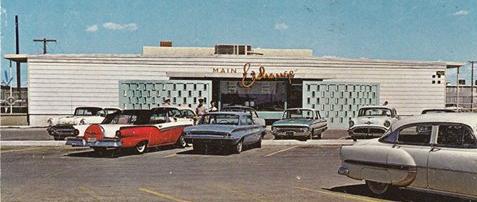 The Base Exchange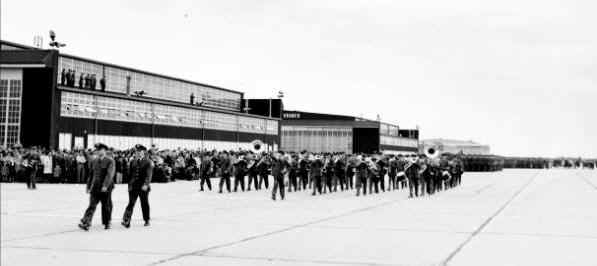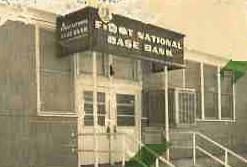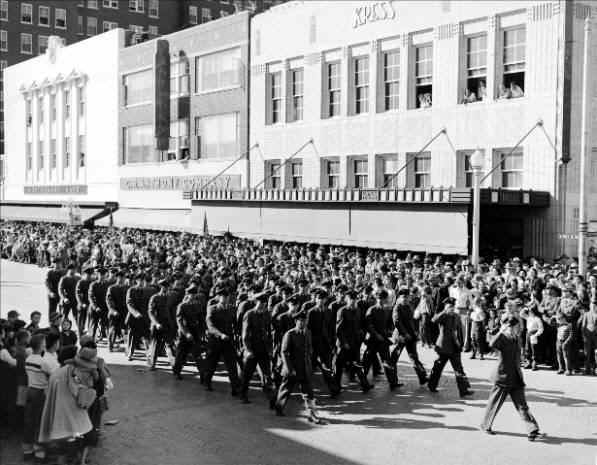 A mid-60s AAFB Graduating Class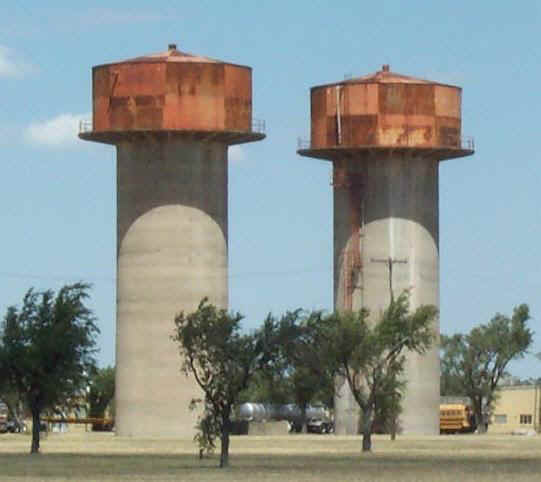 November 19, 1964
A day which will live in infamy.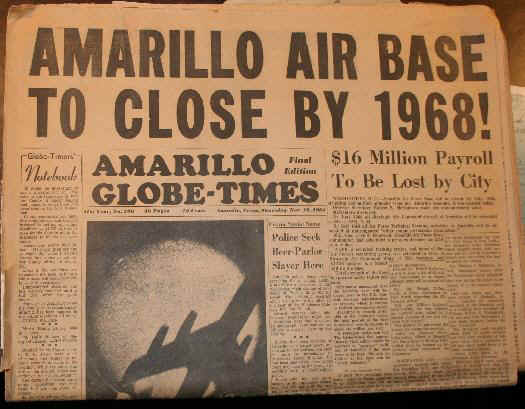 AAFB (1941 - 1968)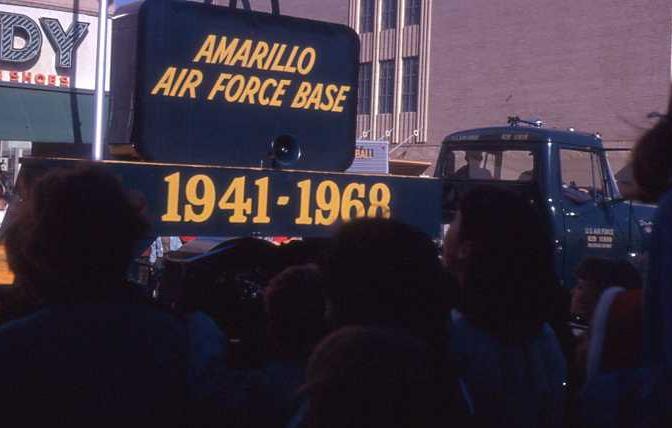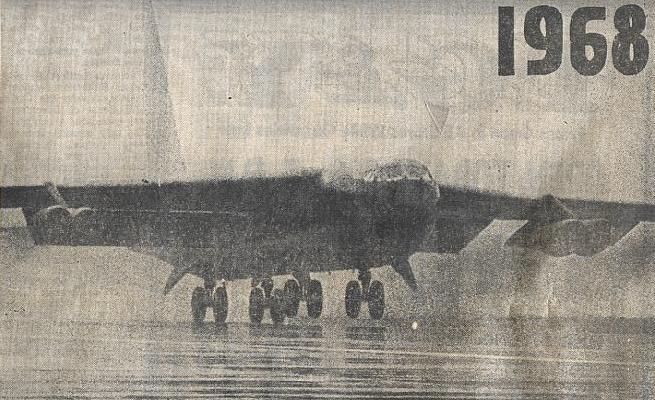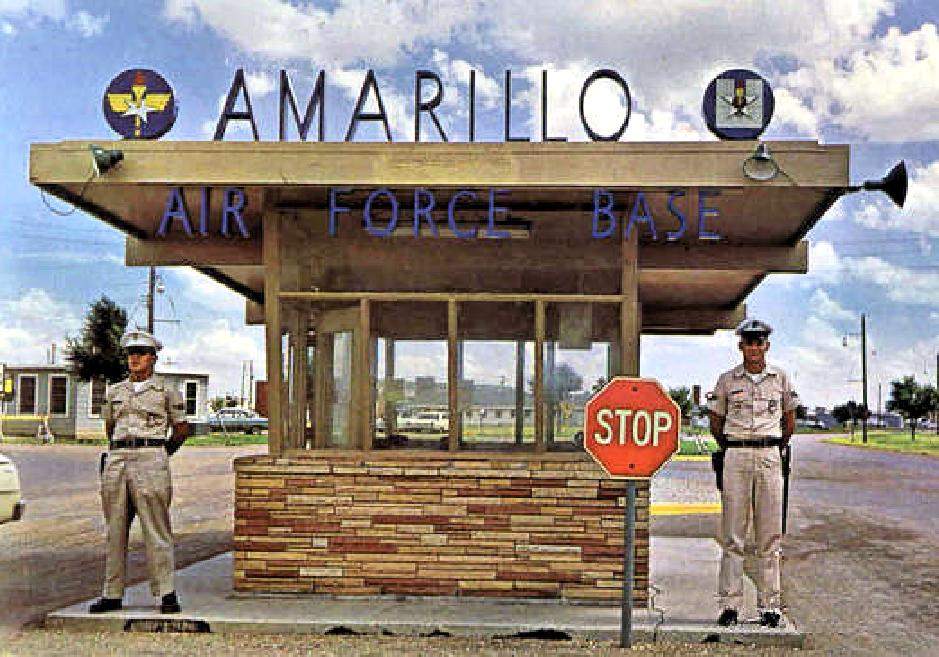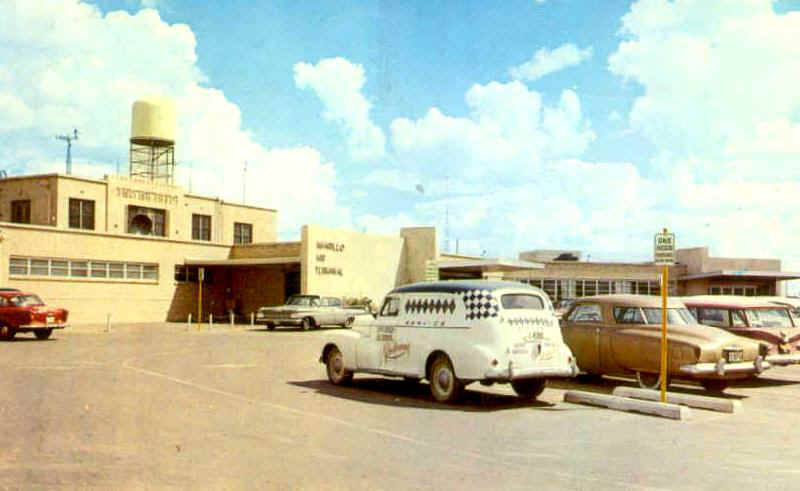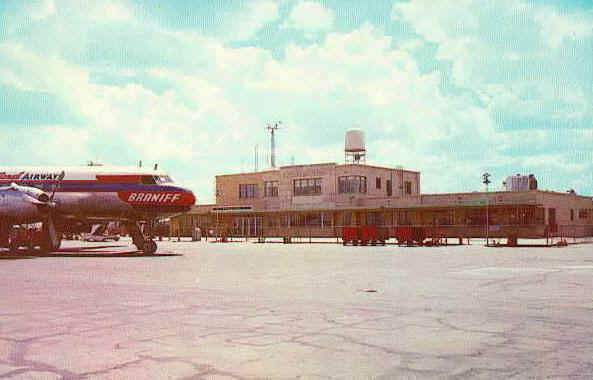 English Field (Amarillo Air Terminal) early '60s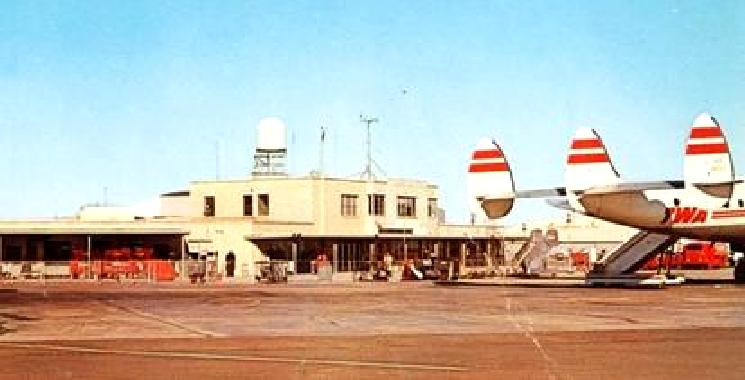 TWA served Amarillo using Lockheed Super Constellation airliners in the early '60's.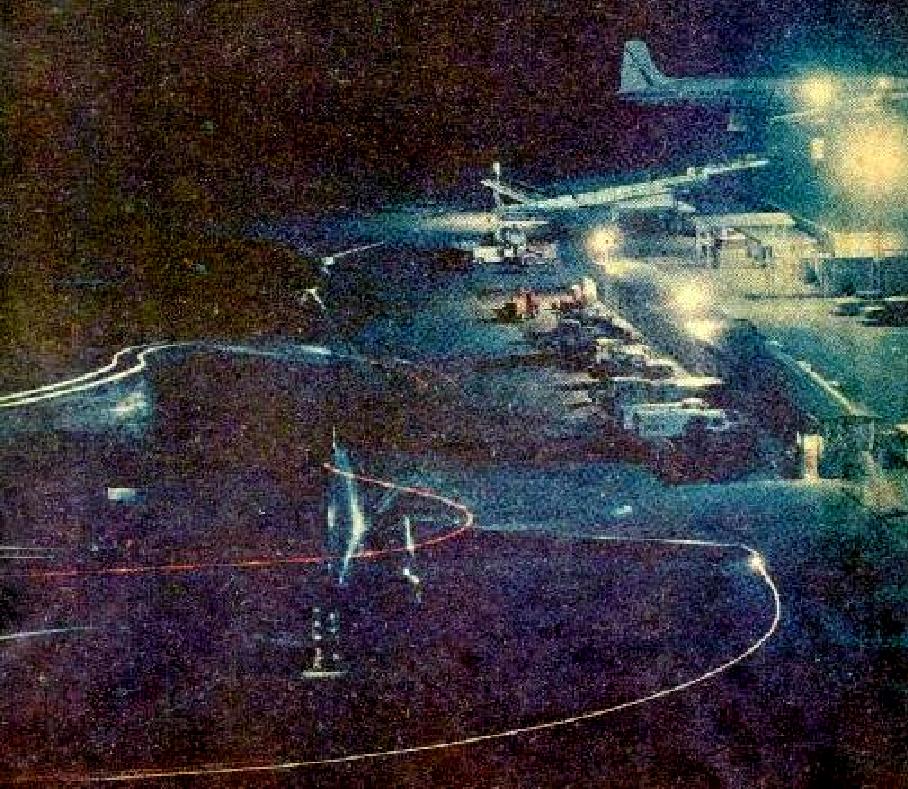 English Terminal activity at night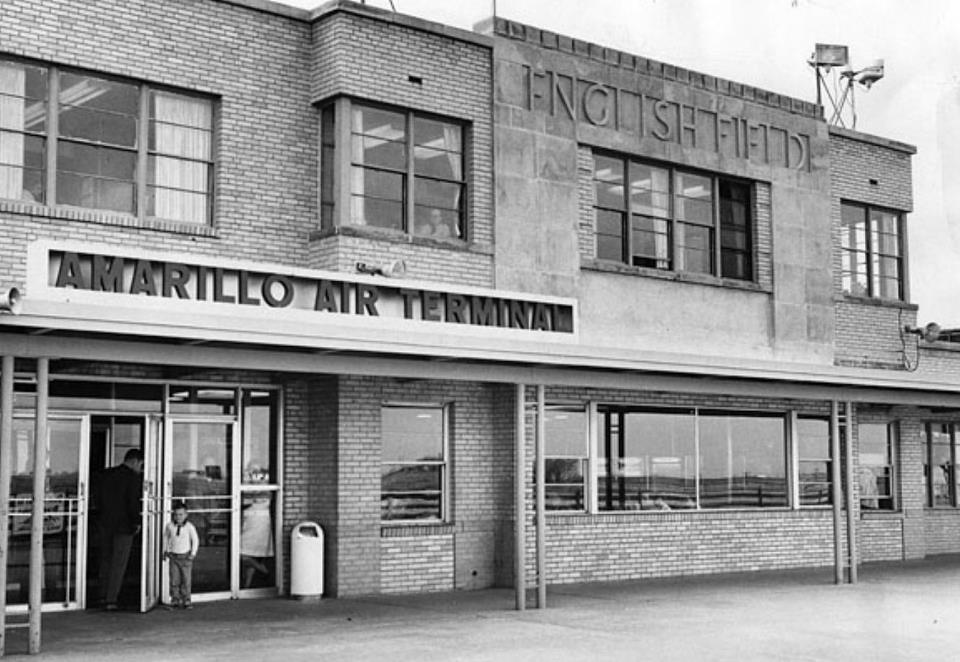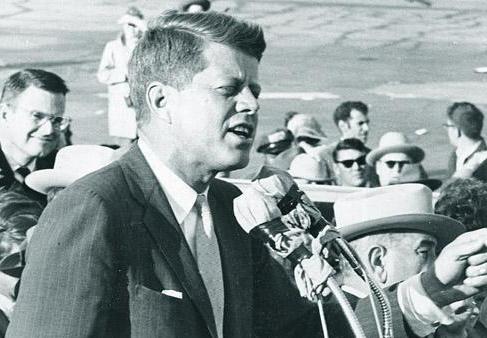 John F. Kennedy spoke at English Field in 1960 while on the campaign trail.
But roaring aircraft engines nearby made it difficult to hear.
Running mate Lyndon B. Johnson was not pleased.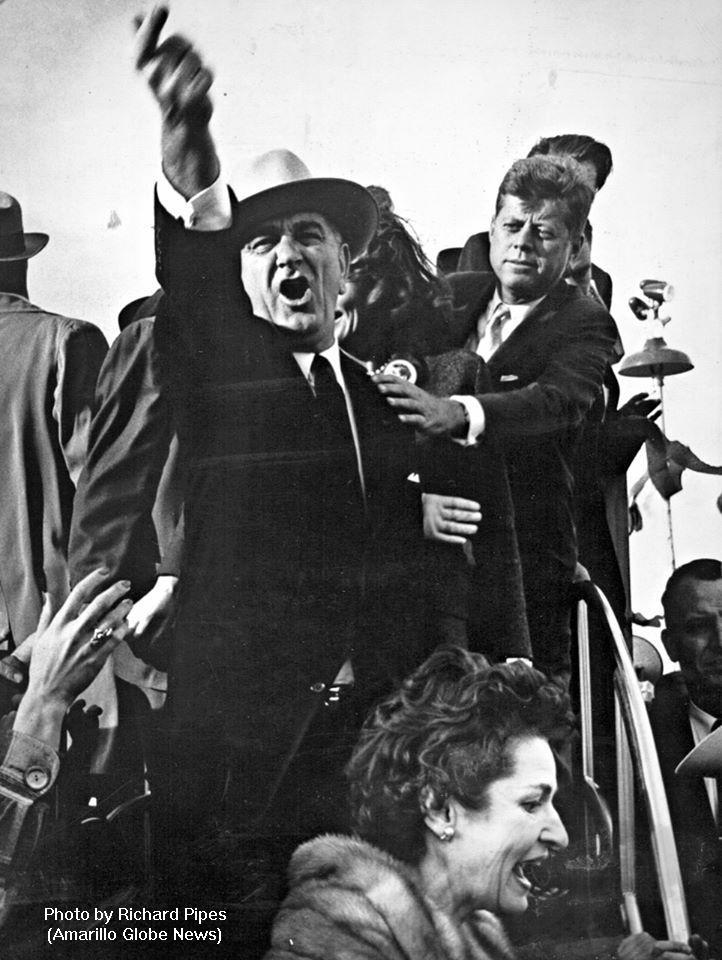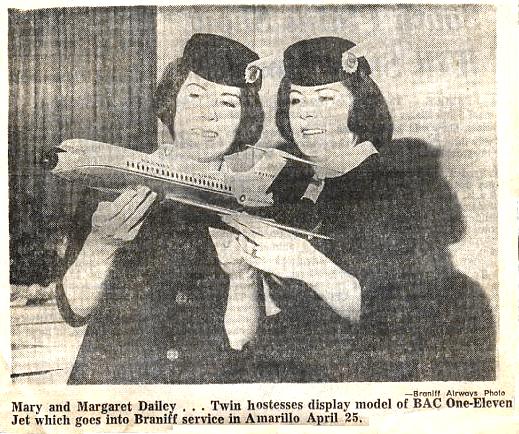 Braniff jet service began April 25, 1965.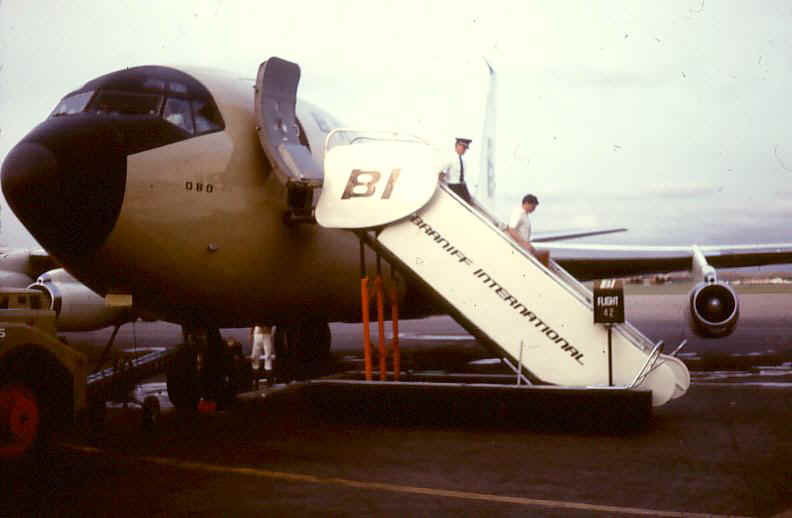 Braniff Airlines (1928 - 1982)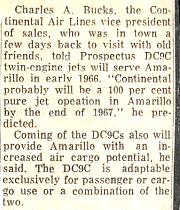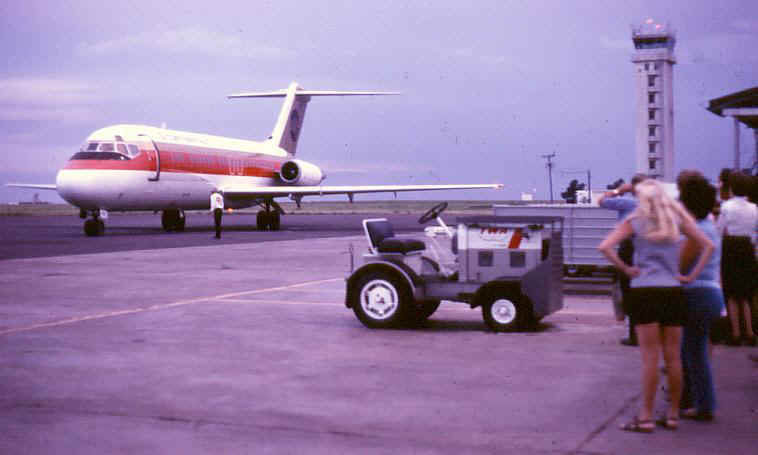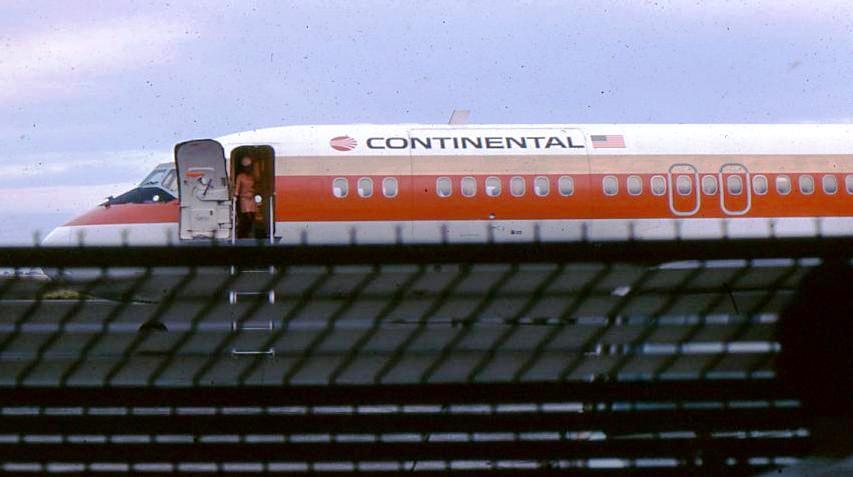 In the 60's Amarillo was the only city in Texas served by TWA which converted to pure jet service at English Field using the Convair 880 in 1965,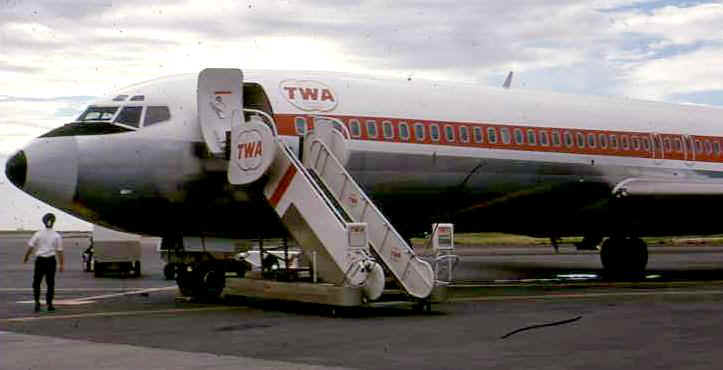 then later using BOEING 727 airliners.
You walked out of the terminal, across the tarmac, and climbed stairs to board the plane.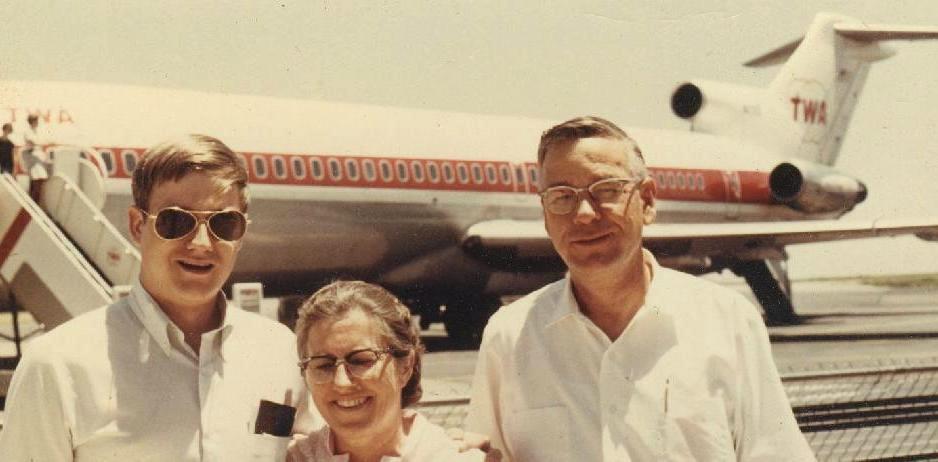 Bill. Bernice, and Joe Snead in front of TWA Flight 165 to Chicago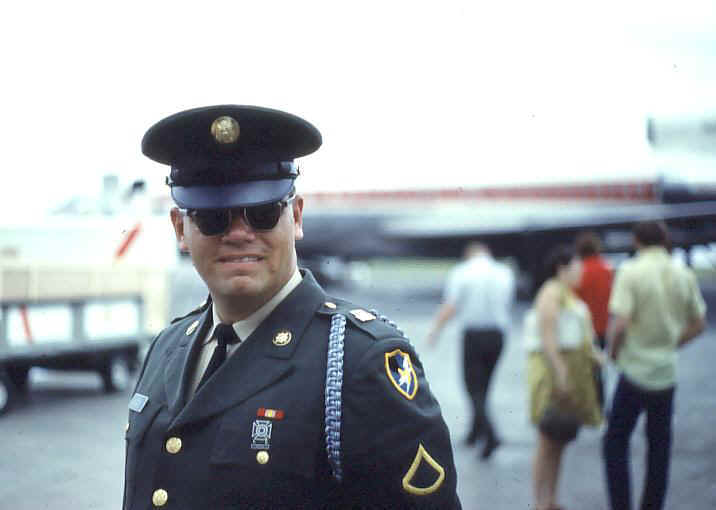 Headed for Nam in '69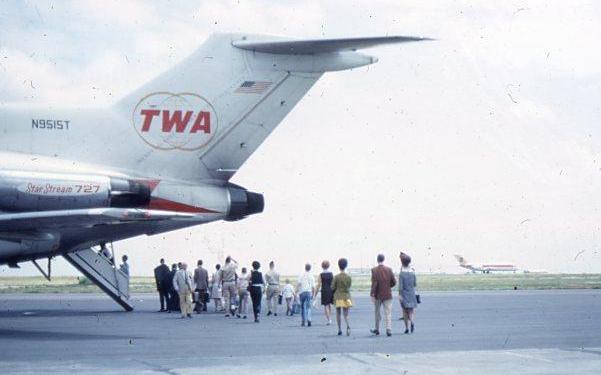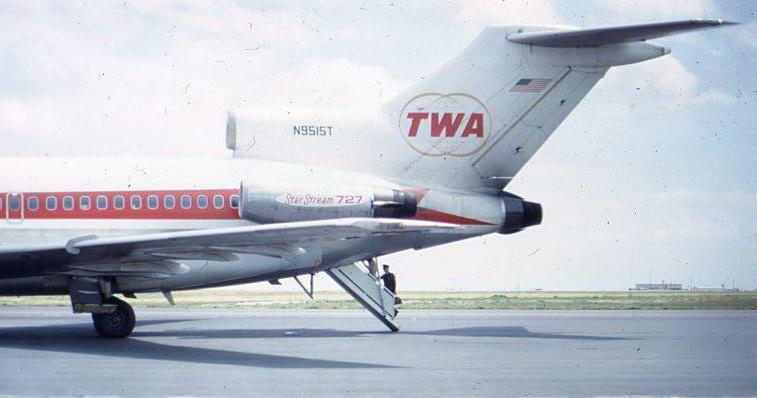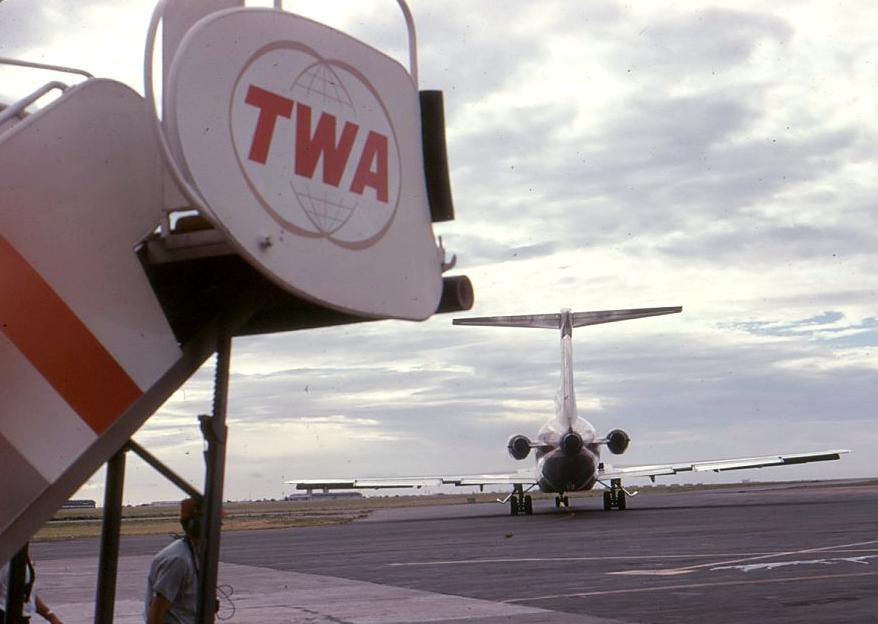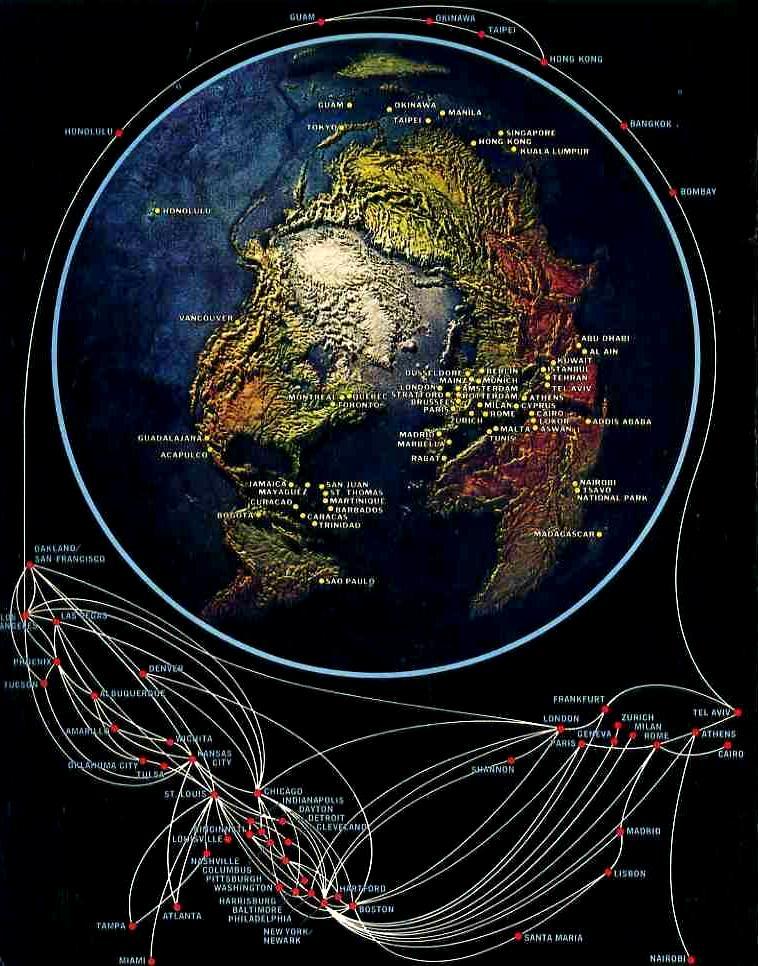 TWA's World Route Map included only Amarillo in the state of Texas.


Amarillo Blvd. aka N. E. 8th aka Route 66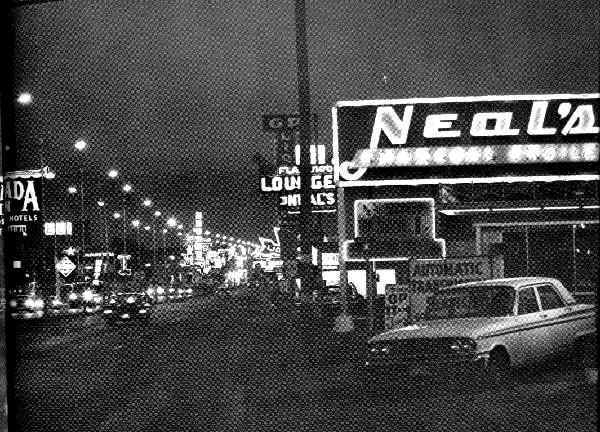 The busy boulevard in 1965, six lanes wide with abundant centered street lights.
The best restaurants in town were located along "The Main Street of America" in the '60s.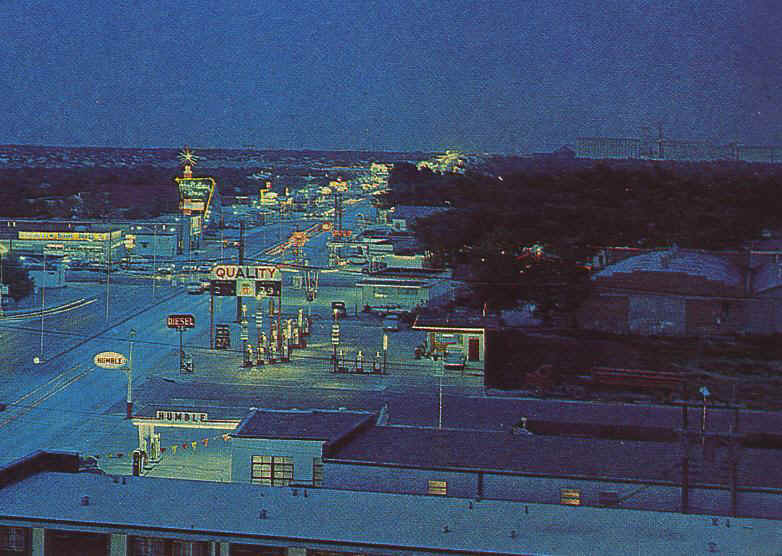 N. E. 8th (Amarillo Blvd.) from atop St. Anthony's Hospital about 1960.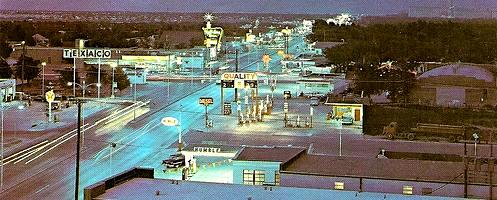 The Sahara Sands Motel (BELOW) became a Holiday Inn about 1963 (ABOVE)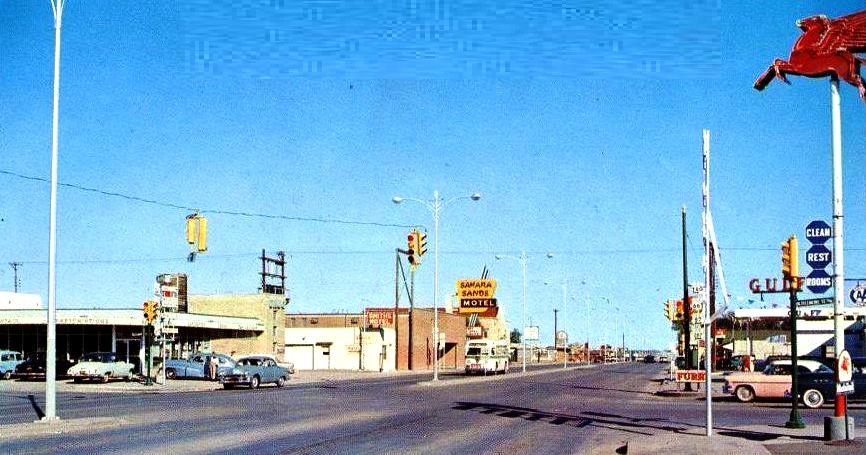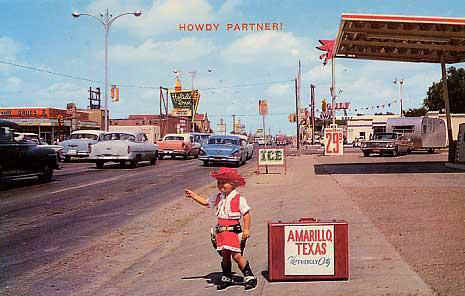 ABOVE: N. E. 8th at Fillmore St. BELOW: N. E. 8th near Ridgemere St.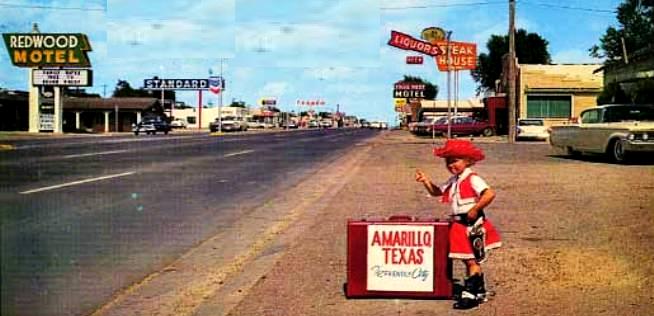 N. E. 8th at Fillmore (1960)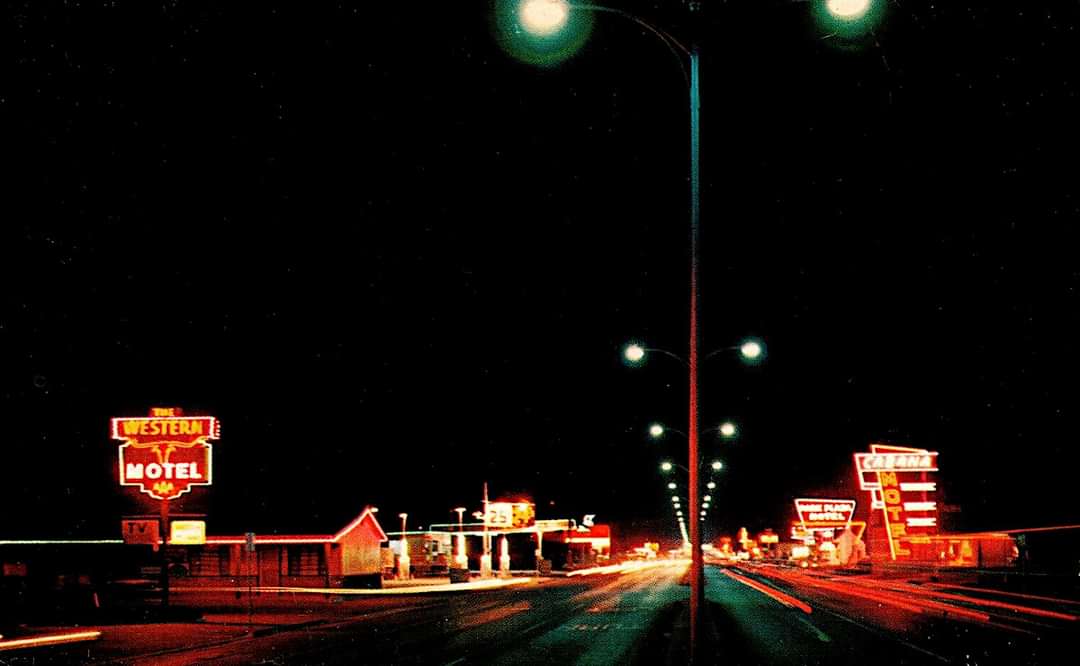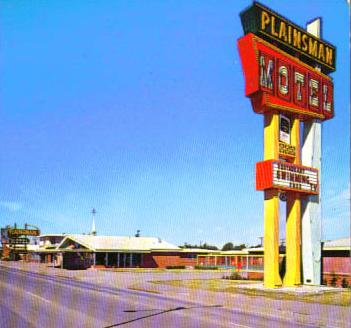 About a hundred motels and just as many gas stations were on Amarillo's Route 66.
Motels installed 3, 4, and 5 story signs, Las Vegas-like, along the six lane route.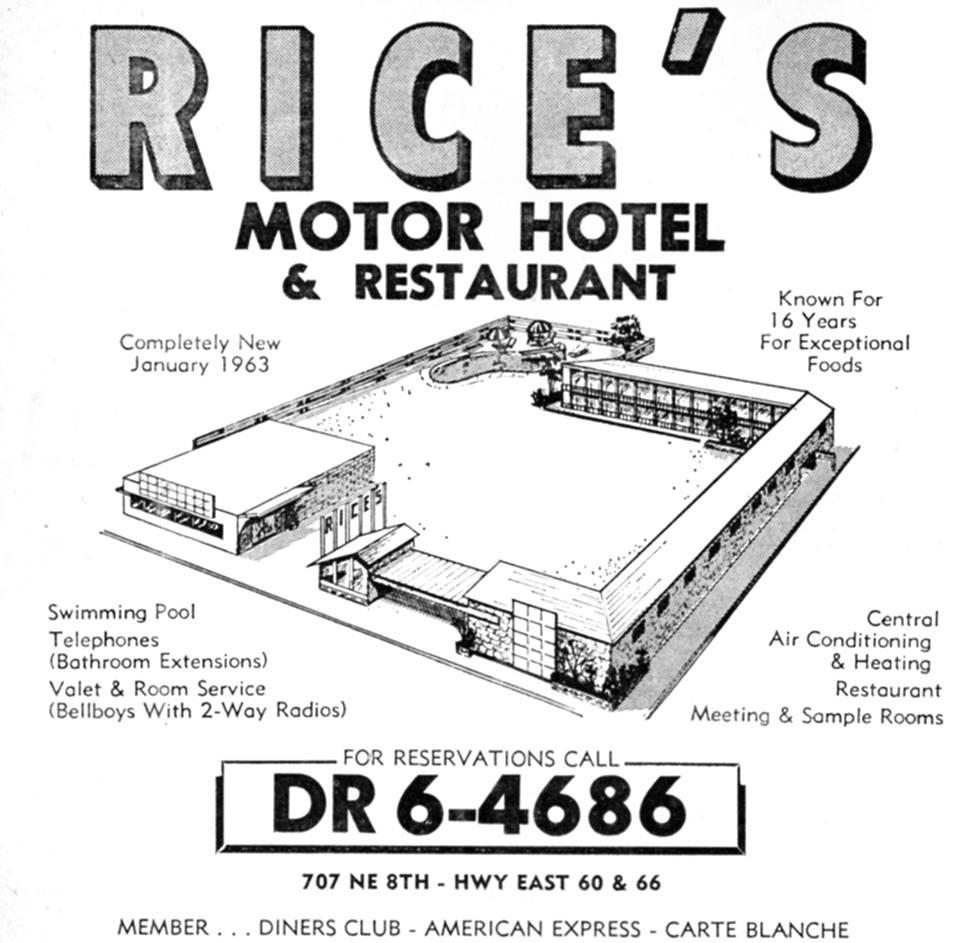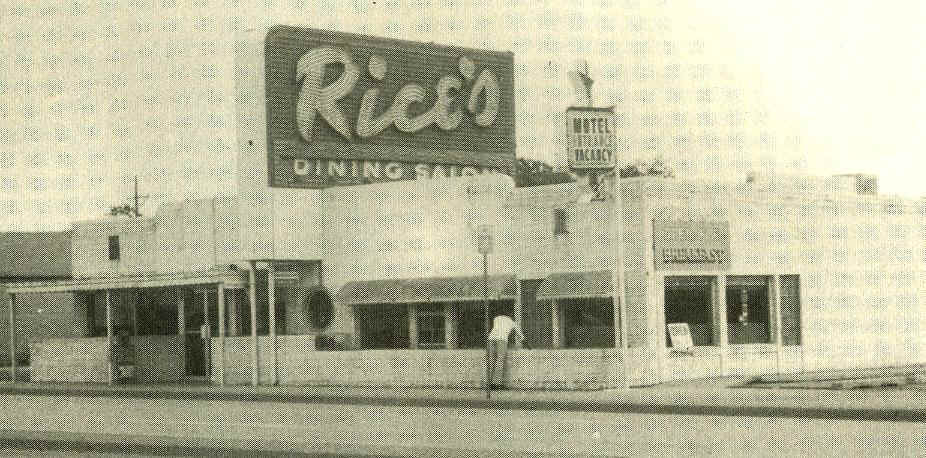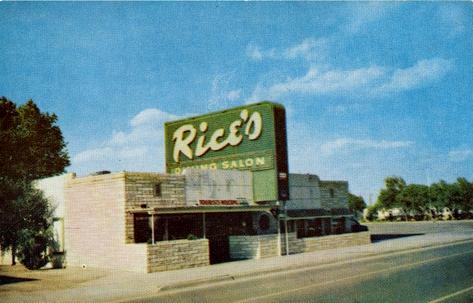 Rice's added a motel in 1968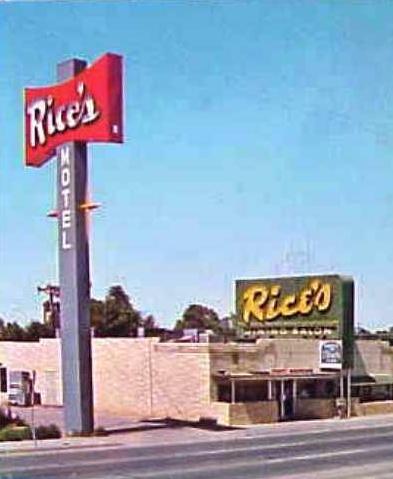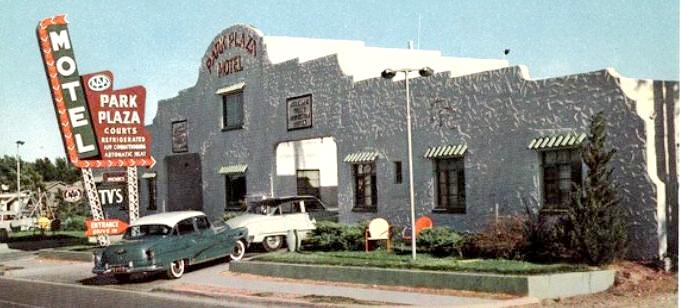 BELOW: The Toddle House on Route 66 at Park Plaza.
The Park Plaza Motel later became the Western Cabana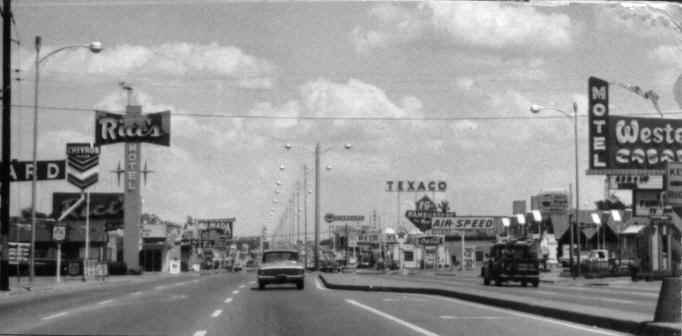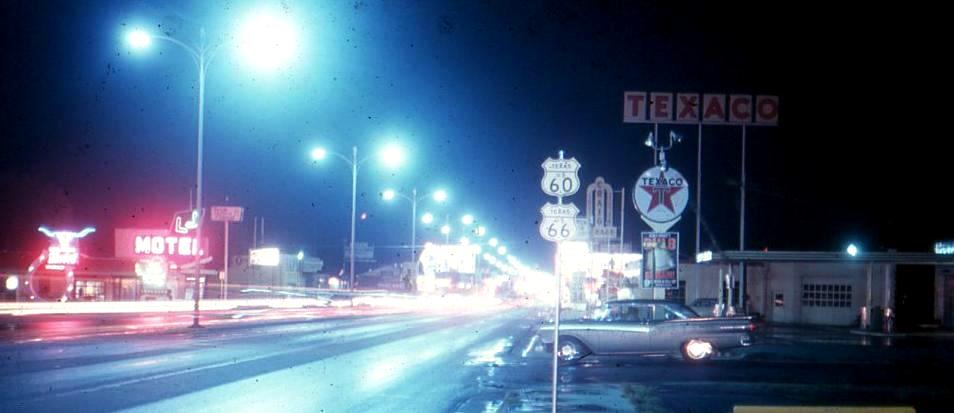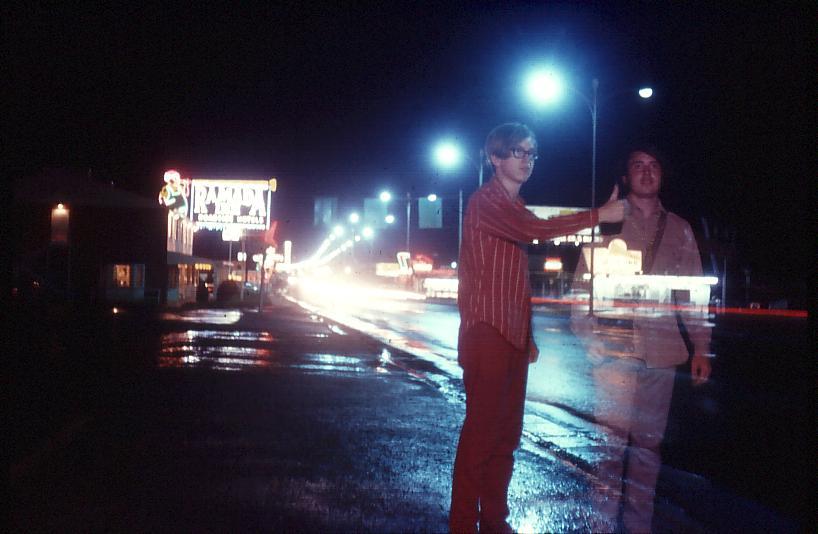 Jerry Young is the magician making David Anderson appear on a rainy Amarillo Blvd. (1967).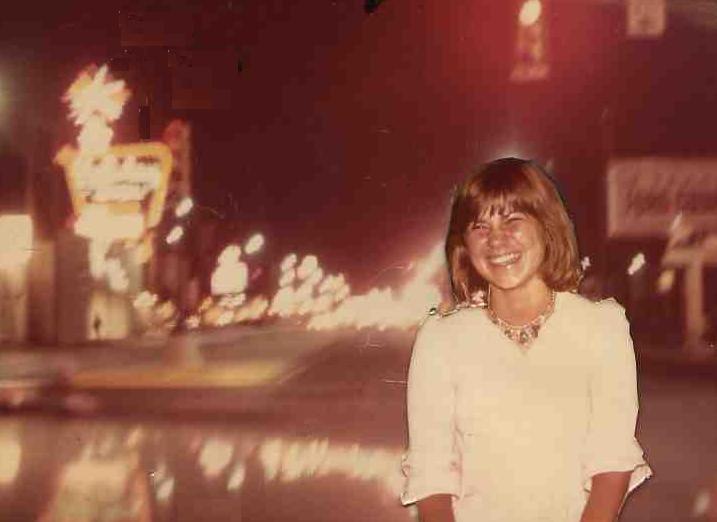 There were three Holiday Inns on Amarillo Blvd, each with it's own 60 foot tall sign.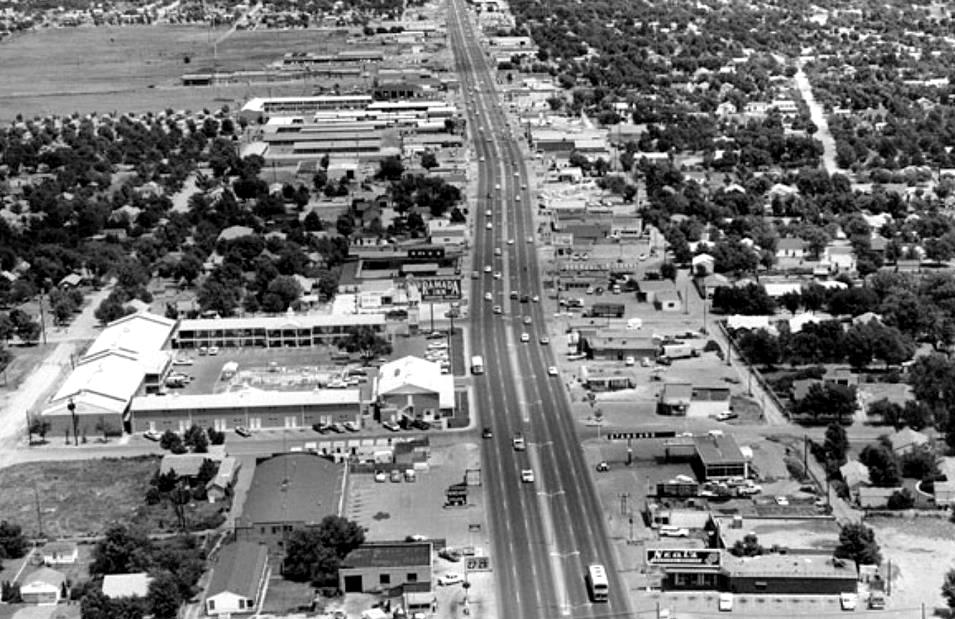 aerial view of Amarillo Blvd. looking east from Hayes St. about 1965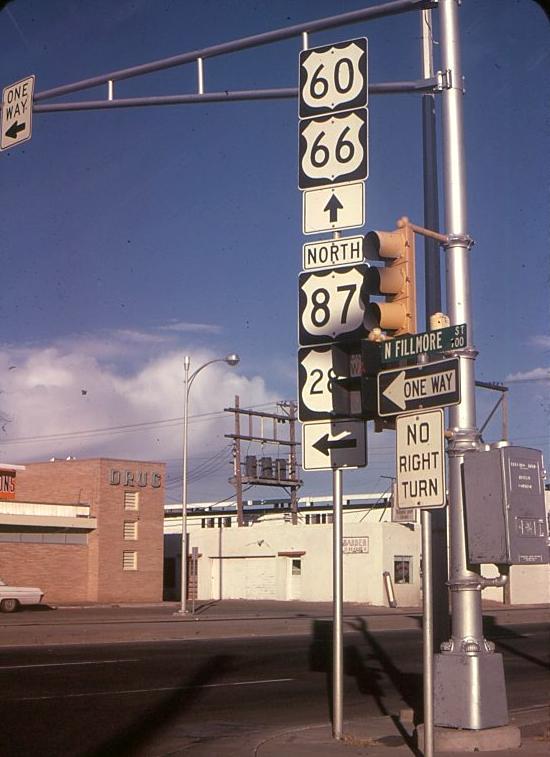 Fillmore St at Amarillo Blvd 1968

signs signs signs and six lanes wide in 1969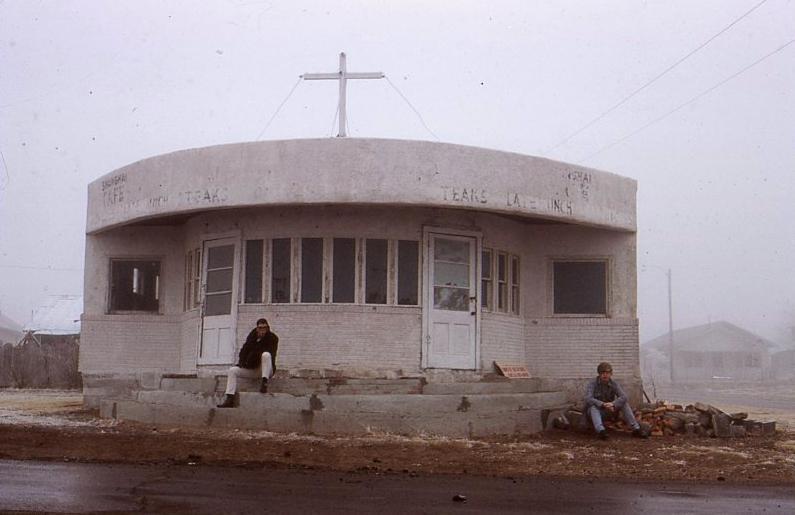 This unique building housed a cafe on E. Amarillo Blvd (NE 8th) before being moved west to near Hughes to become a church.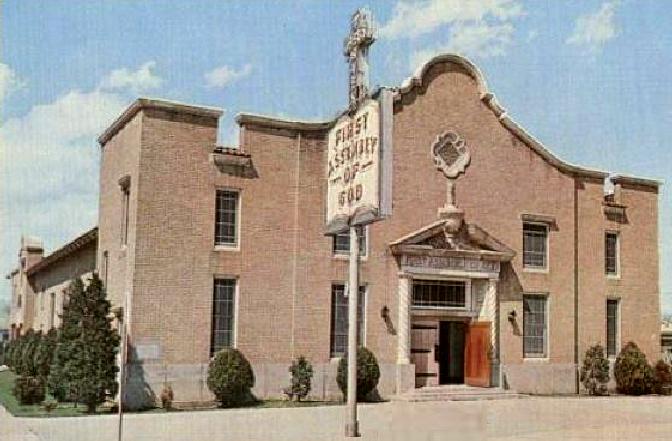 The First Assembly Of God Church at Amarillo Blvd and Pierce had a neon sign which alternately
flashed JESUS / SAVES.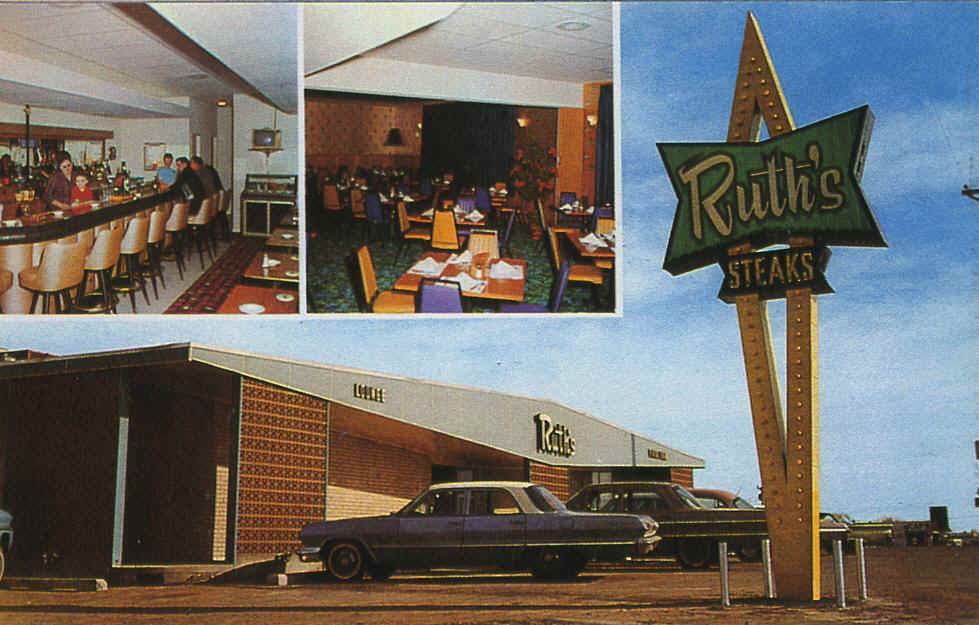 Many of these buildings are still standing. . .many are not.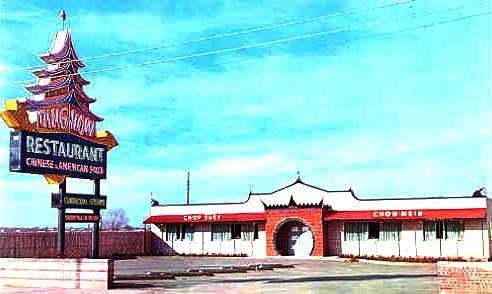 Ding How Chinese Restaurant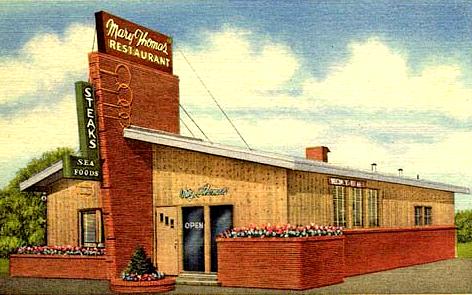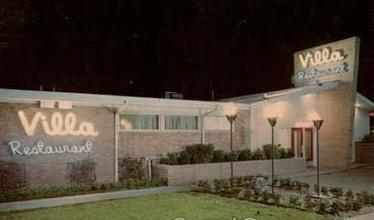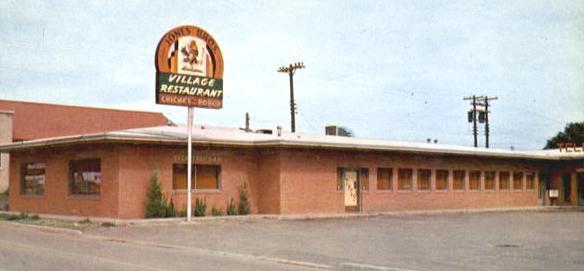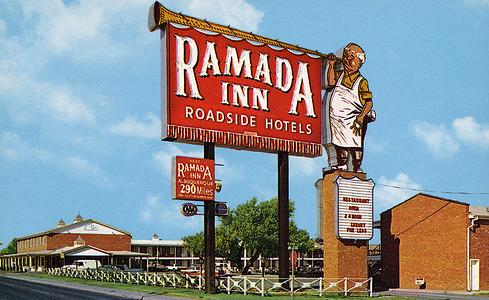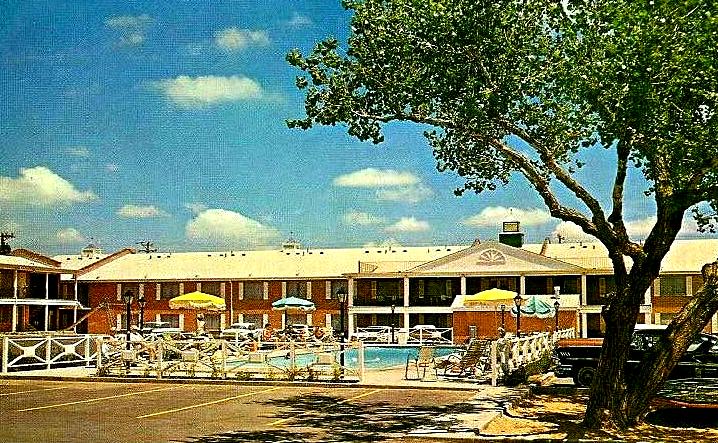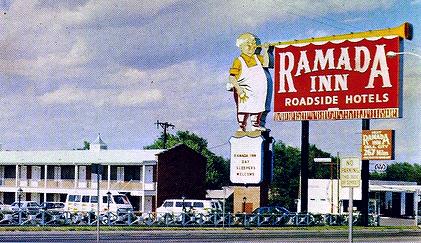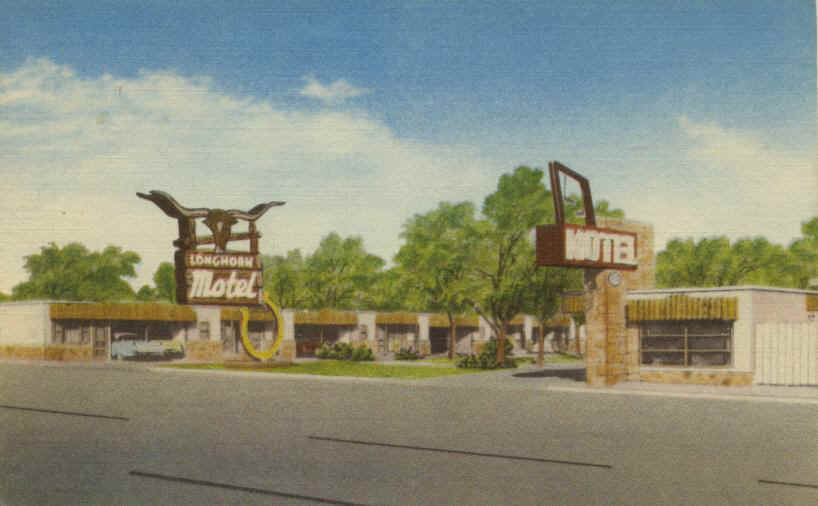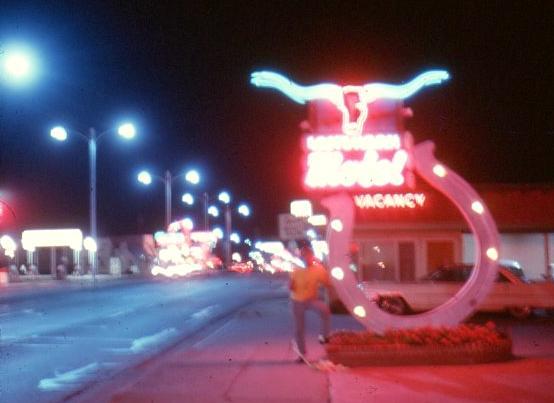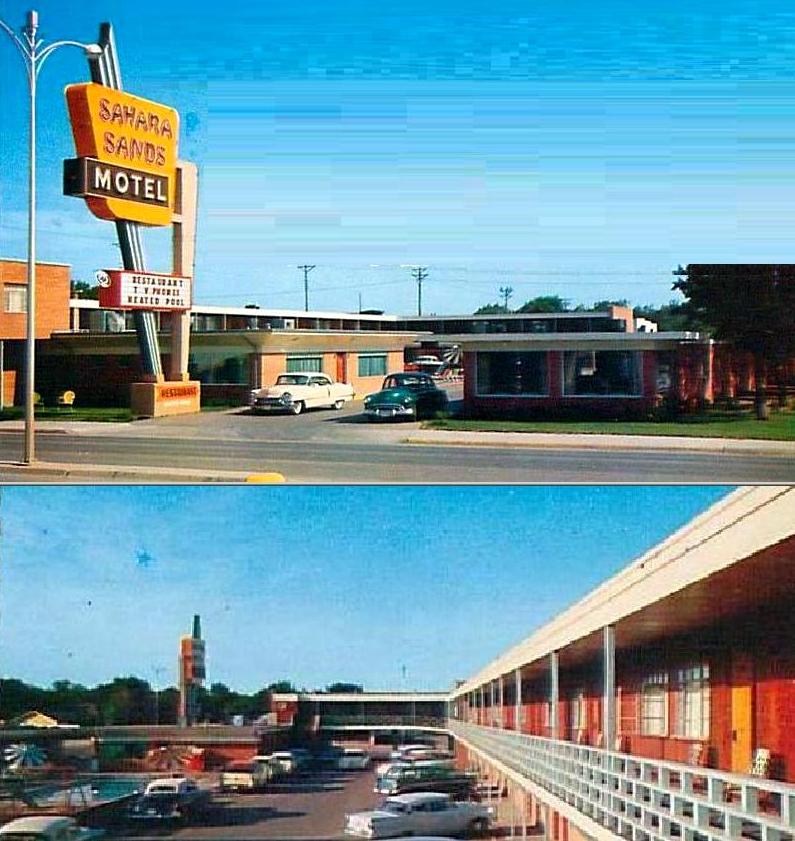 (1960) The Sahara Sands Motel was located at Amarillo Blvd and Pierce St. It later became a Holiday Inn.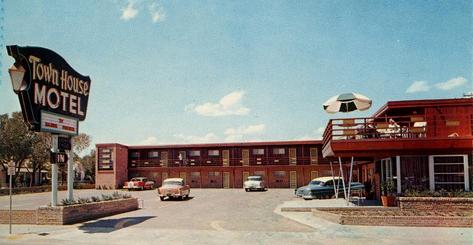 The Towne House Motel is still in business at Amarillo Blvd and Tyler St.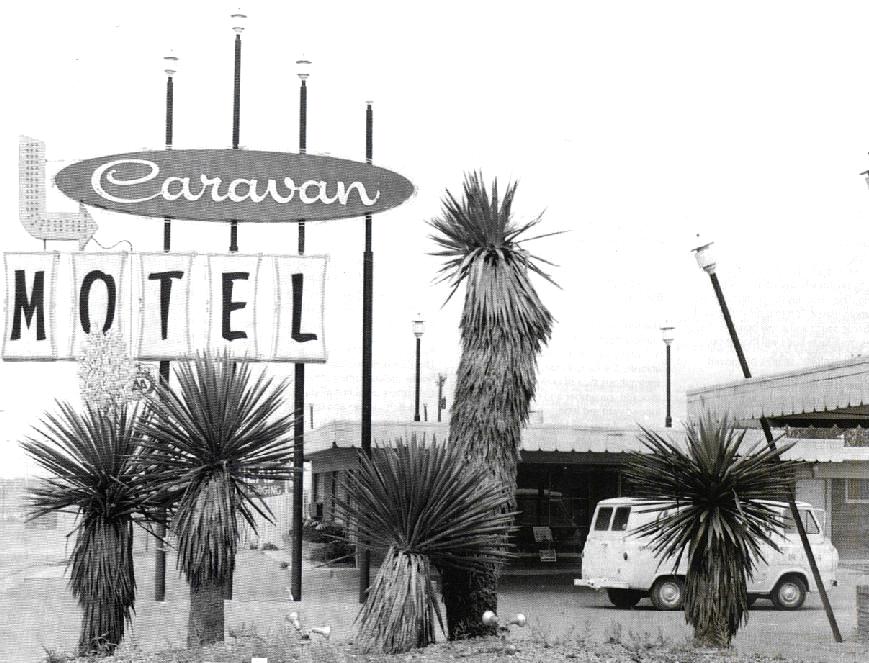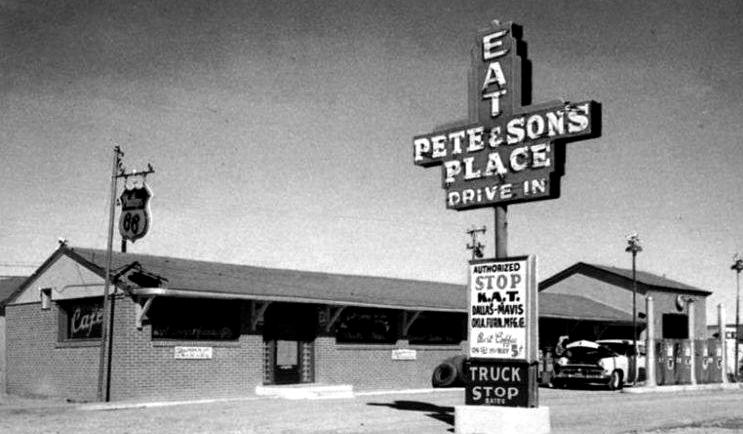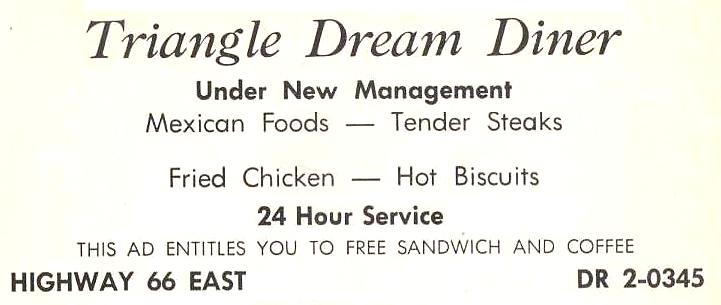 Triangle Motel at the intersection of Route 66 and Route 60
This historic structure is being restored: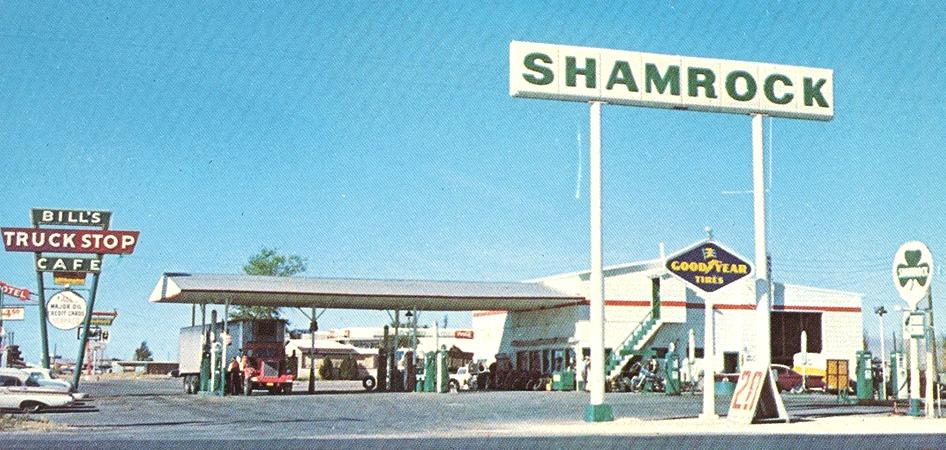 Bill's Truck Stop was at I-40 And Pullman Rd.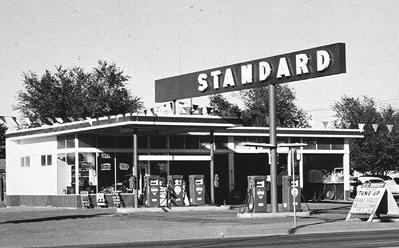 Standard Station on N. E. 8th at Johnson St.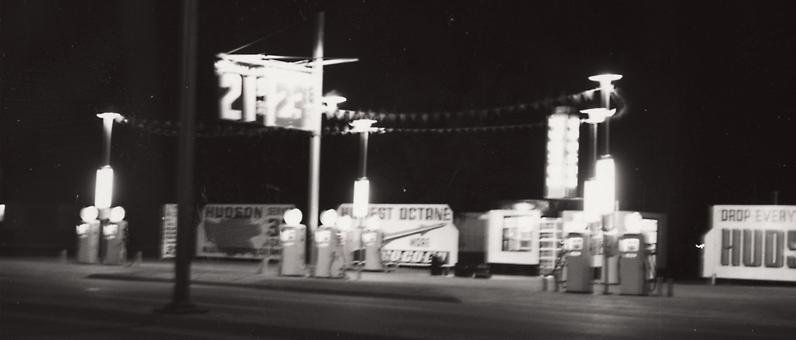 The Hudson Station at N. E. 8th and Lincoln sold gas for 21¢ (regular) / 23¢ (ethyl) a gallon about 1960.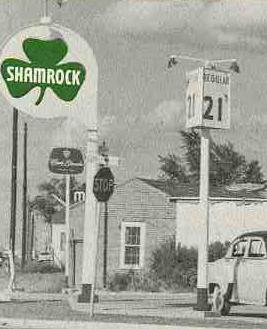 21 cents a gallon in '61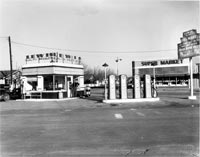 The Lewis Filling Station once stood on what is now a tiny triangle of land on the
east side of San Jacinto's Historic Route 66. -Photo courtesy Dwain McMahan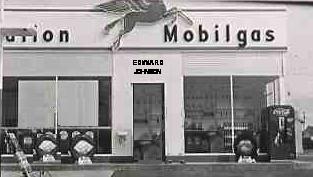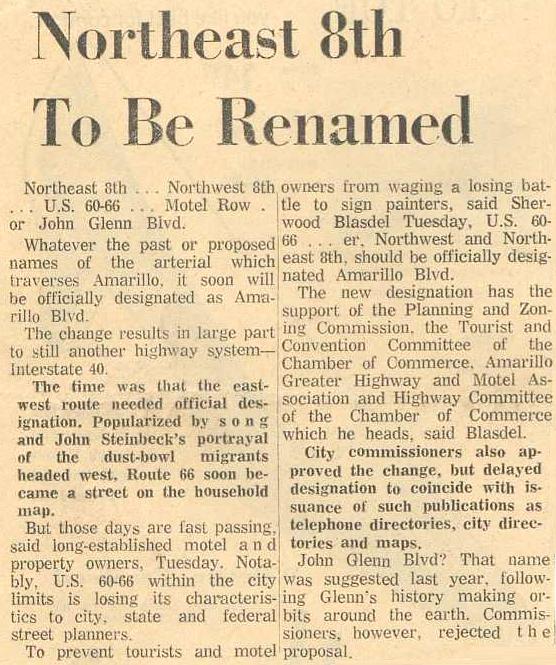 N. E. 8th became Amarillo Blvd in 1964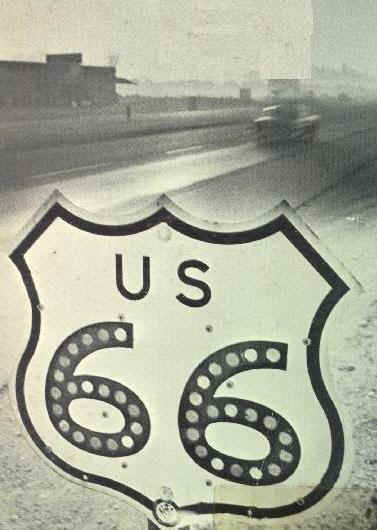 "(Get Your Kicks On) Route 66" by Bobby Troup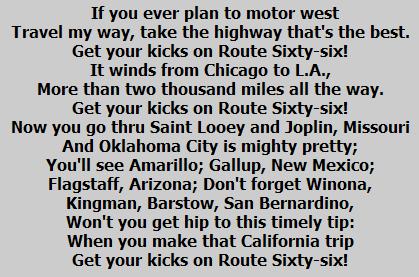 MORE PHOTOS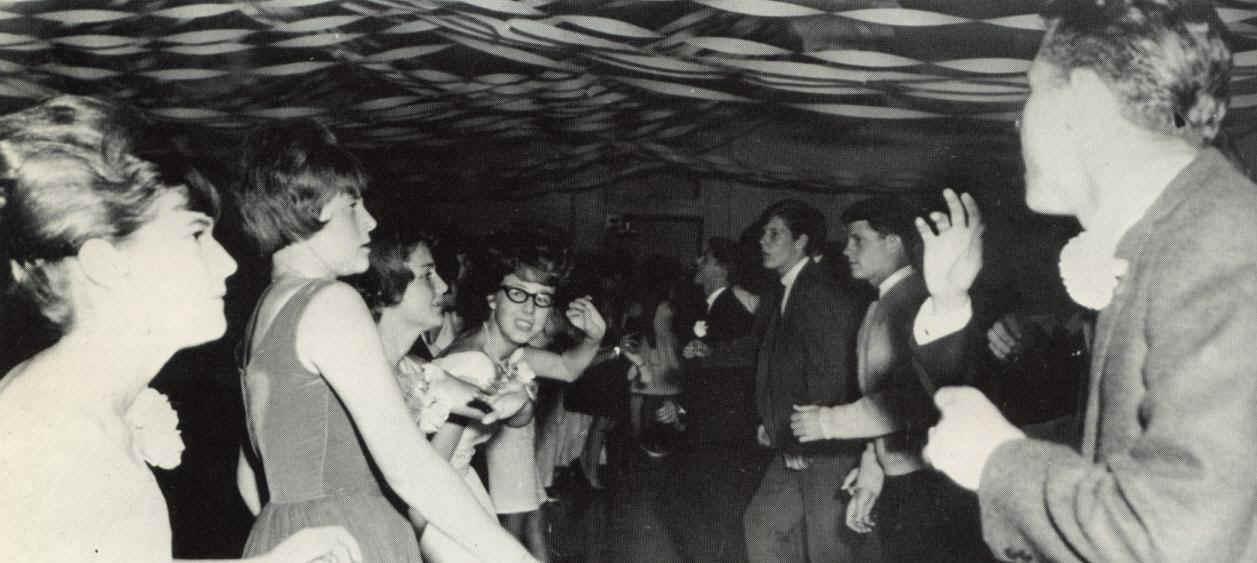 A Palo Duro High School dance in the early 60's.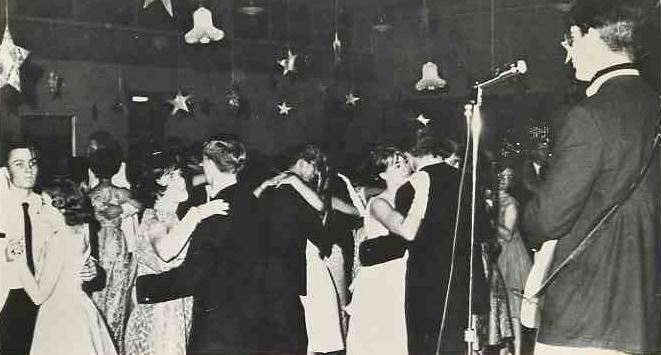 The Chords entertain at a high school dance in 1965.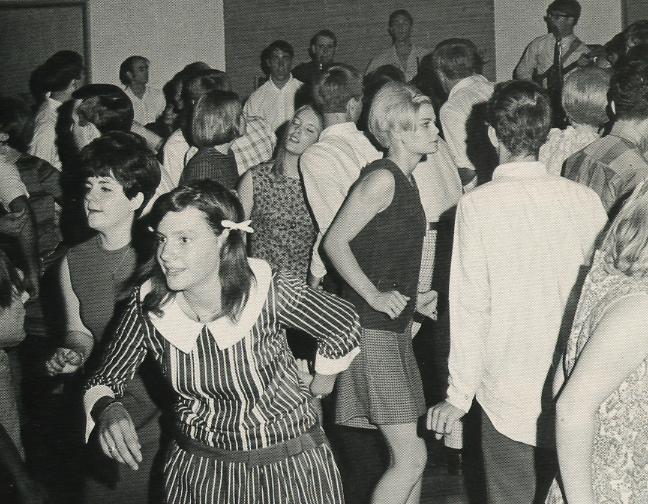 Doing the "Bugaloo" at an Amarillo College dance 1967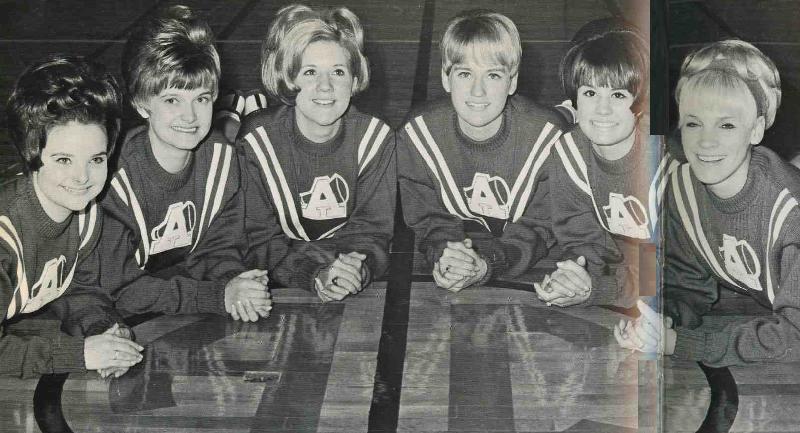 Amarillo College Cheerleaders 1968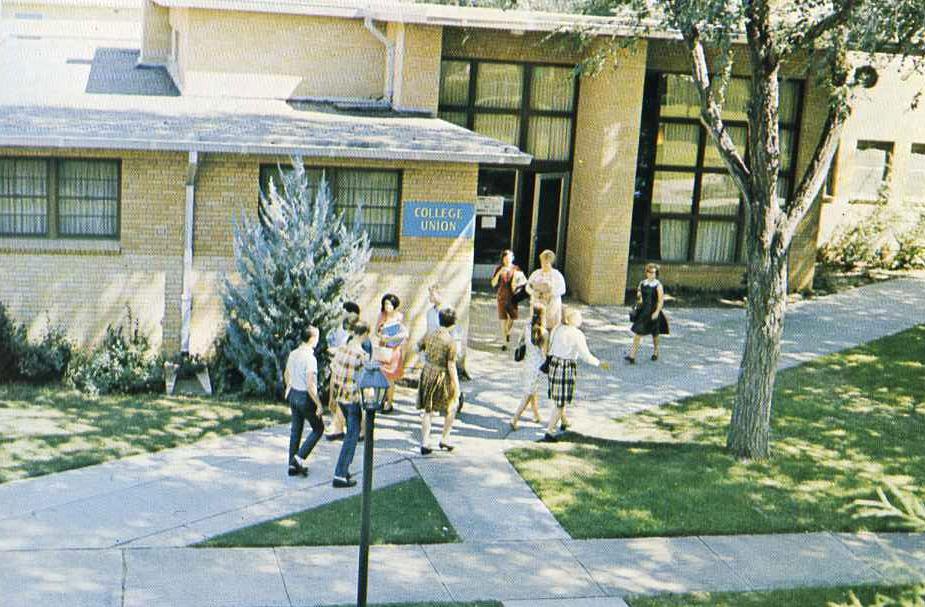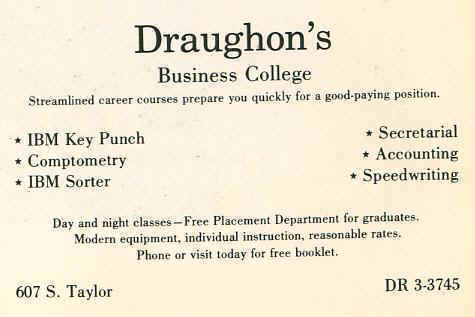 Draughon's Business College was located Downtown above the Russell Stationary store.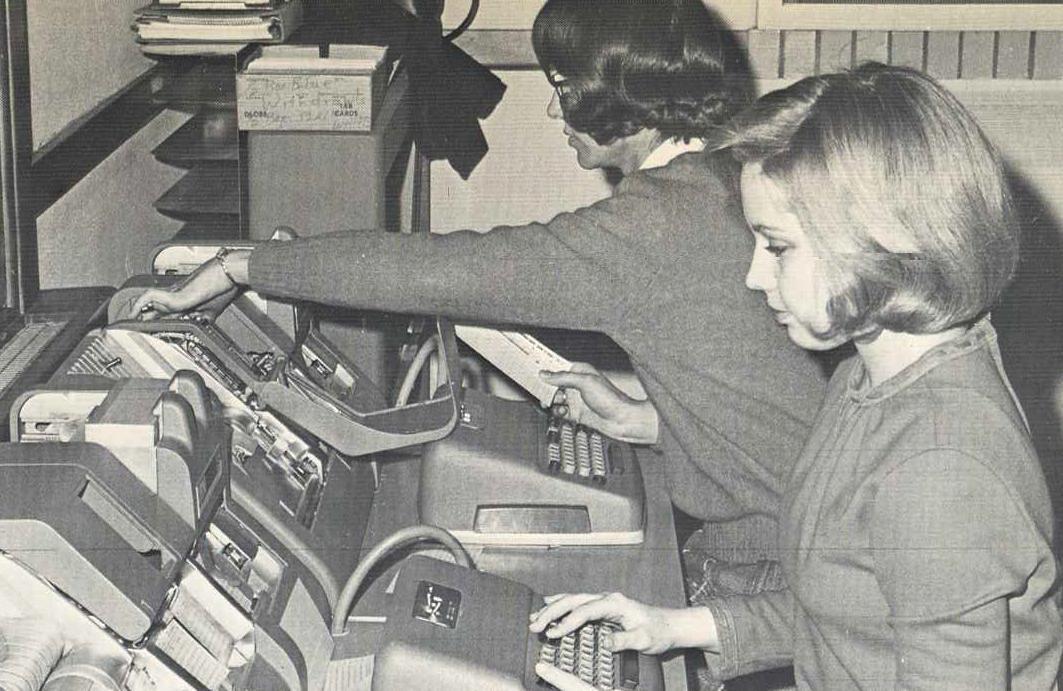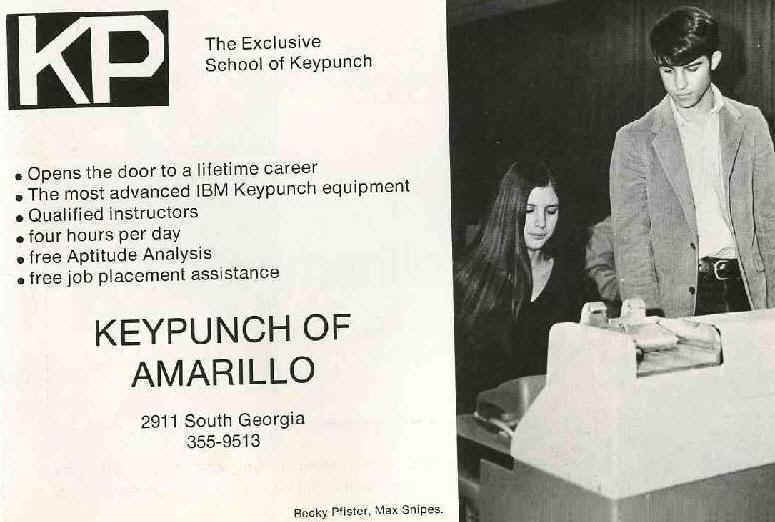 A lifetime career?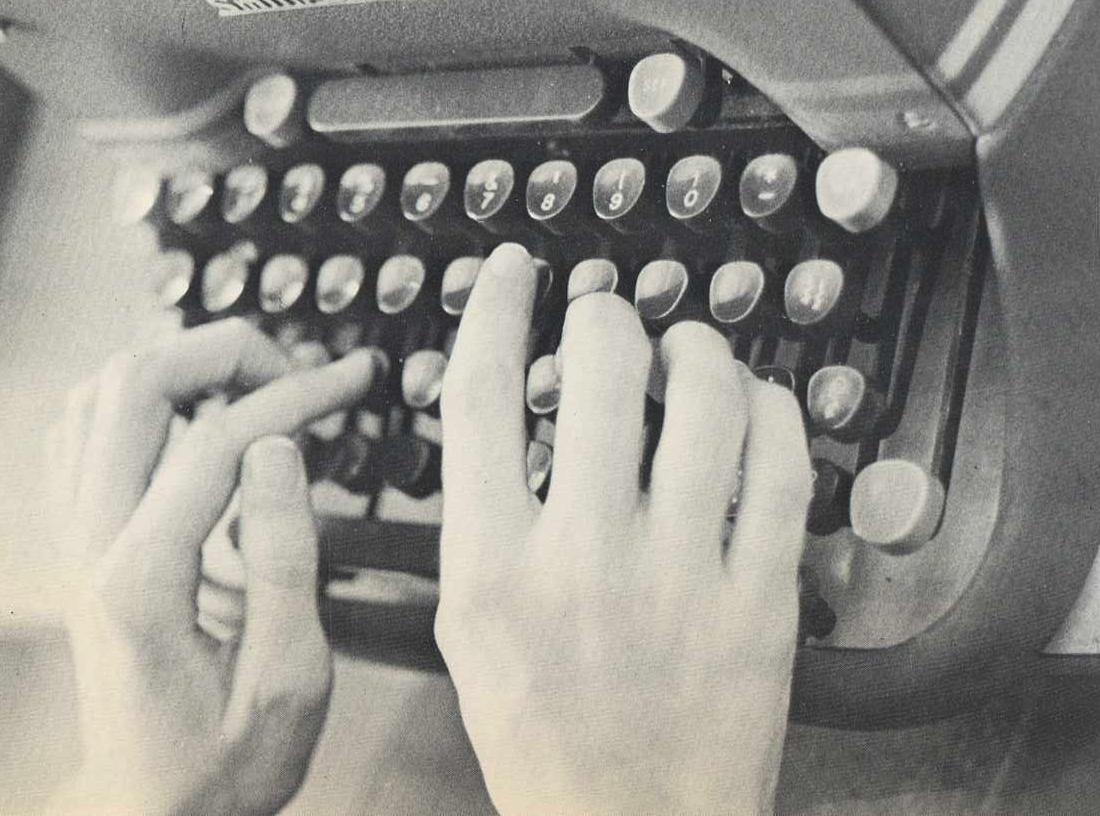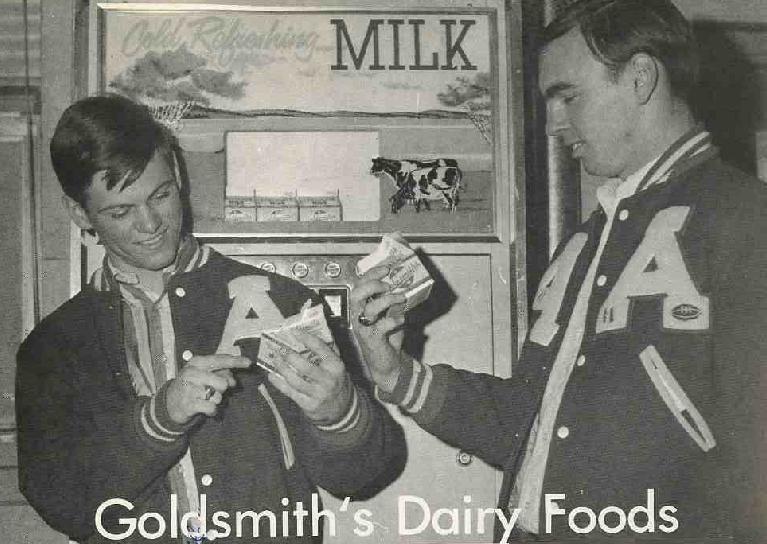 Johnny
Johnny Thompson and David May try a mini-carton of Goldsmith's Milk (1965).
---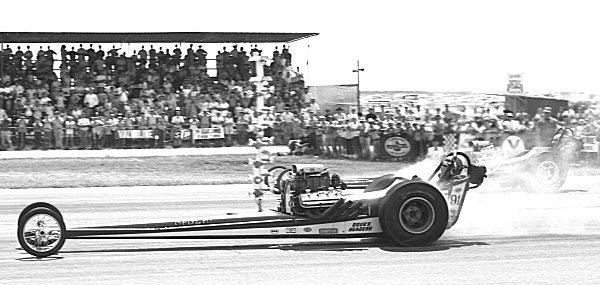 Racing at Amarillo Dragway (1961) Photo courtesy Dwain McMahan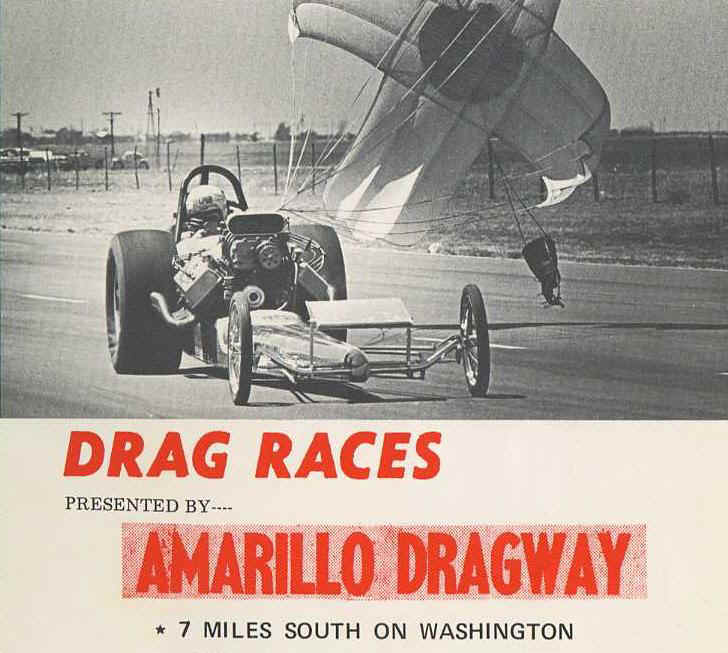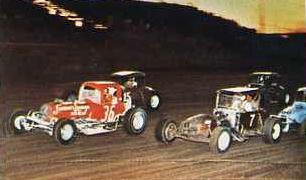 Amarillo Speed Bowl (1968)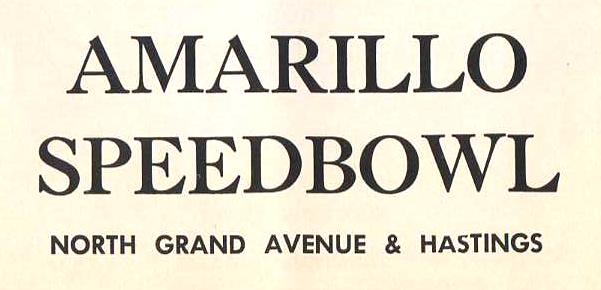 GO KARTS were all the rage in the early '60s
with a dozen tracks in the Amarillo area.
But the concept had almost ceased to exit by the end of the decade.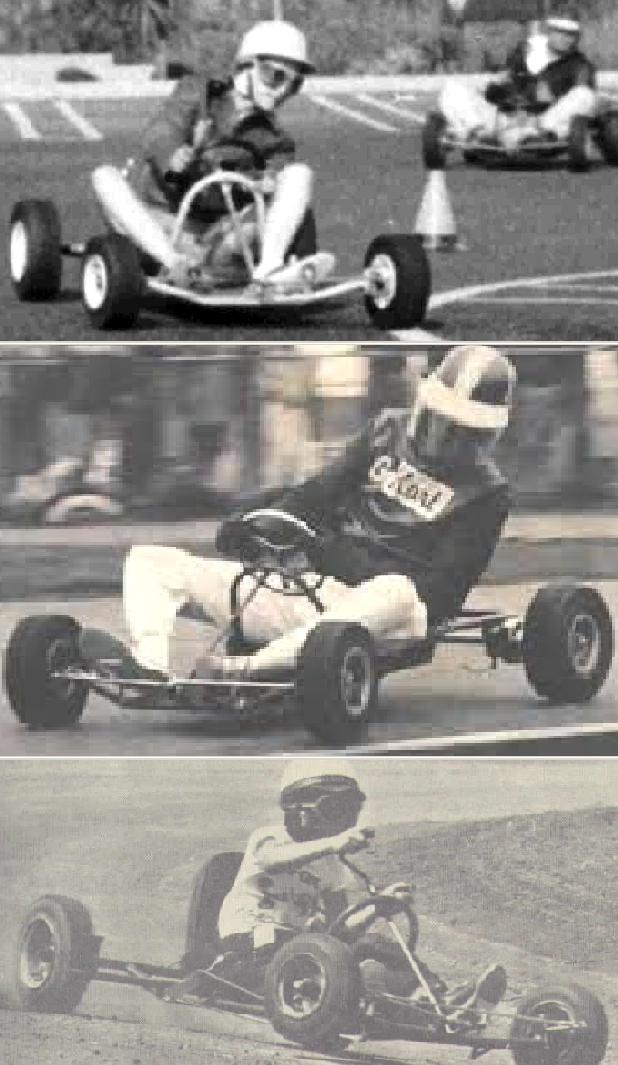 Amarillo's most notable go kart track was on Amarillo Blvd W (Route 66) near Soncy Rd
just west of where the UA-14 IMAX Cinema is now located.
(At that time it was miles outside the city)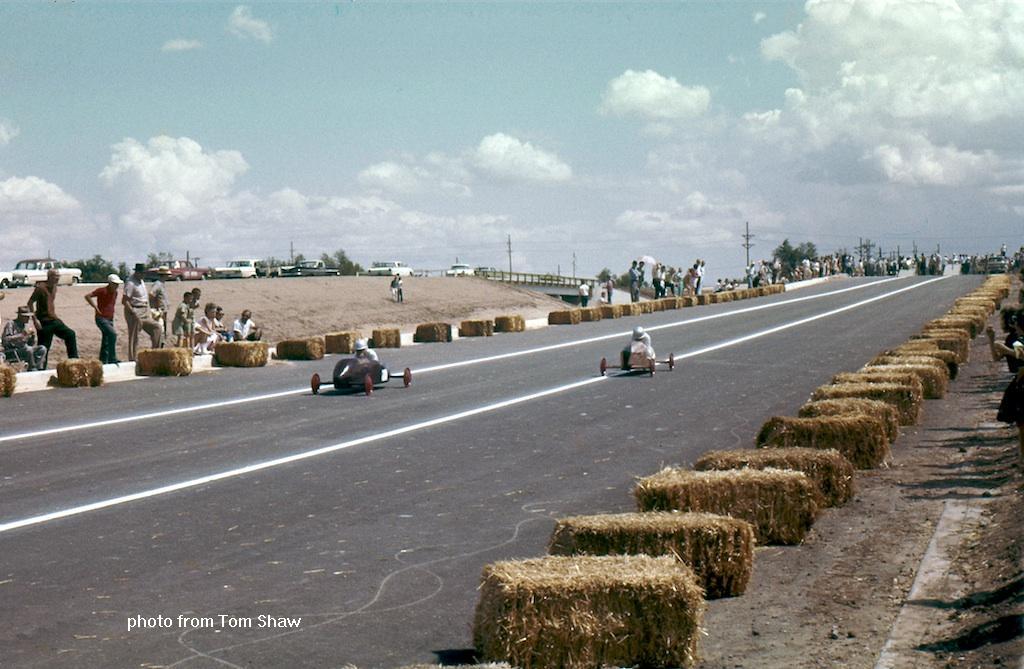 The 1963 SOAP BOX DERBY at NW 24th Ave and Polk Street.
---
SUNSET CENTER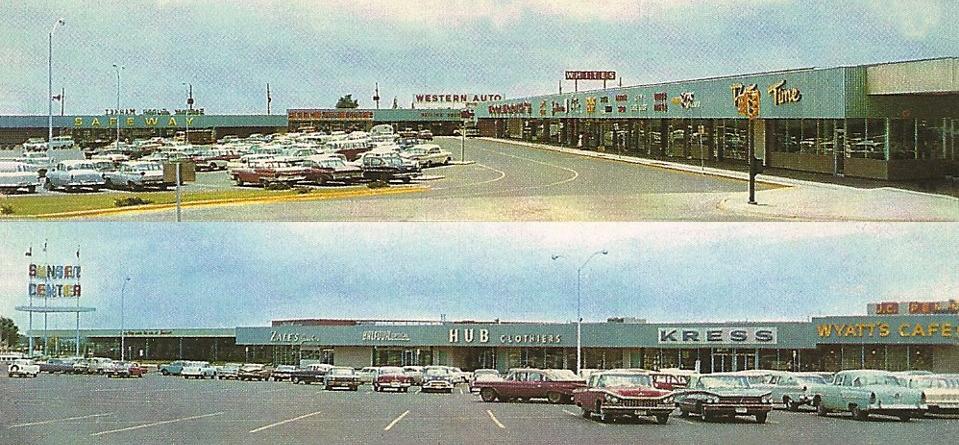 When Sunset Center Mall opened September 15, 1960 there was not a parking space to be found.
It was one of the first malls in Texas.
The site on which the mall was built was originally the 9 hole Sunset Golf Course.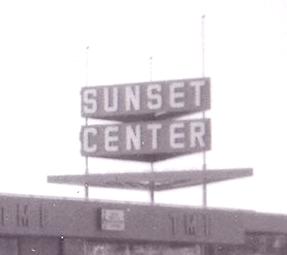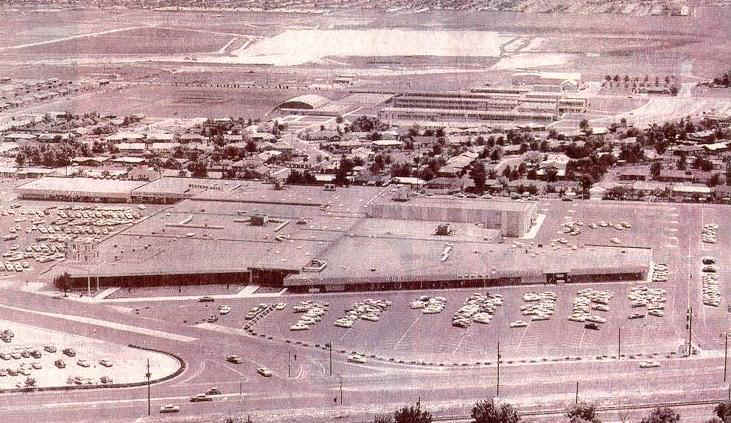 That's Tascosa High School is just beyond the residential area and beyond that is Duniven Lake where Western Plaza would rise in 1967.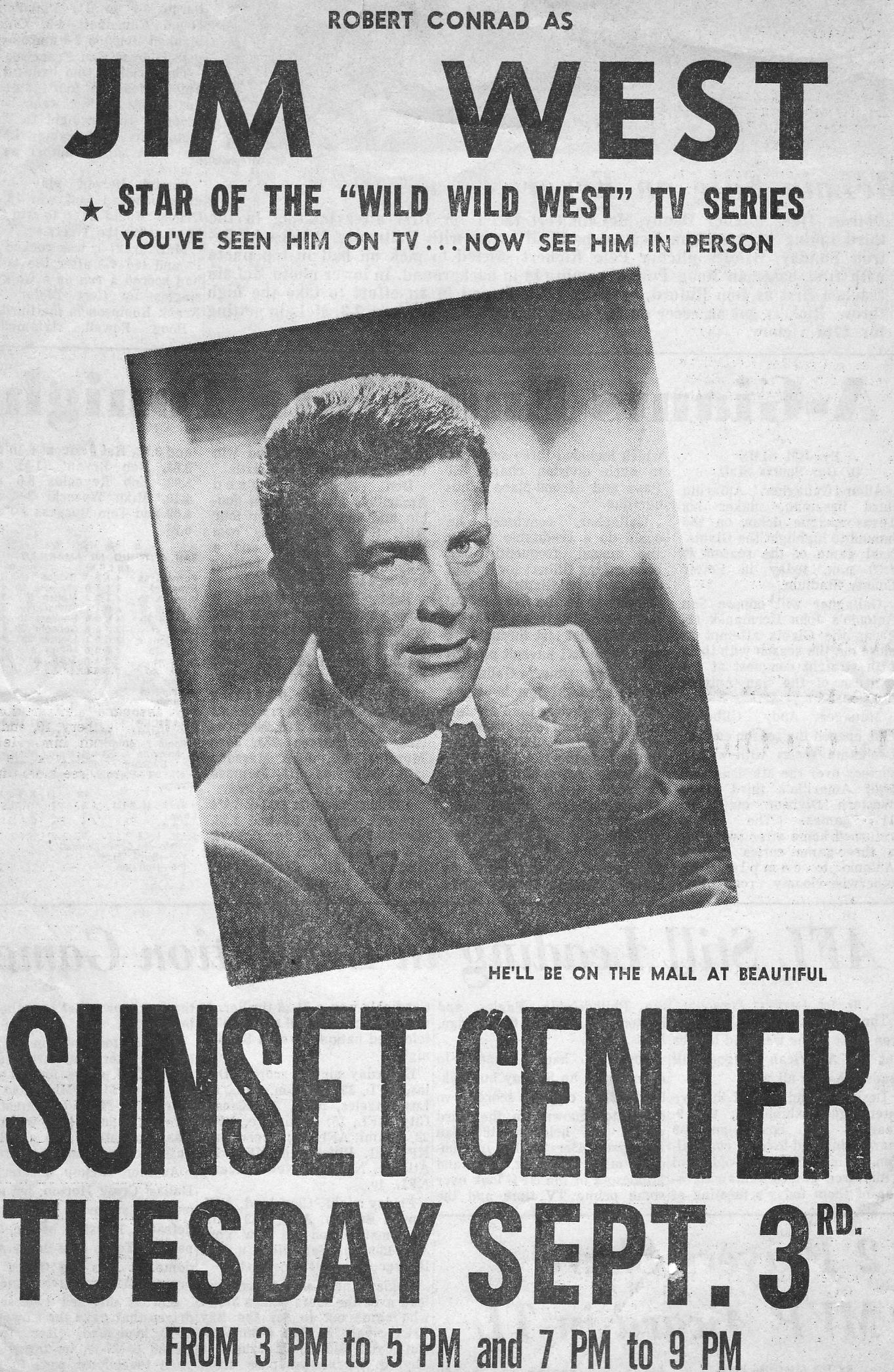 1968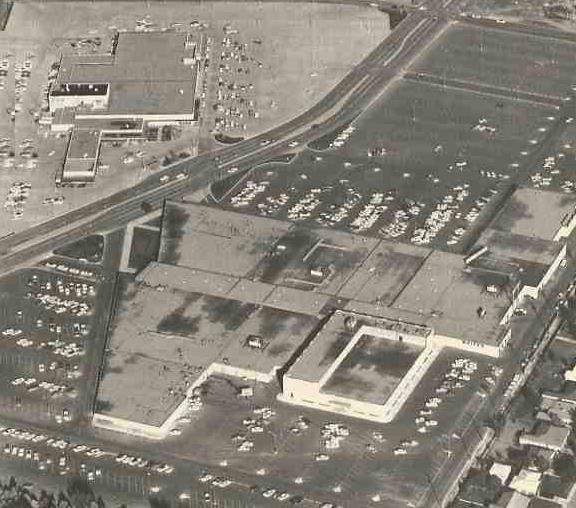 Sears and Sunset Center area in 1963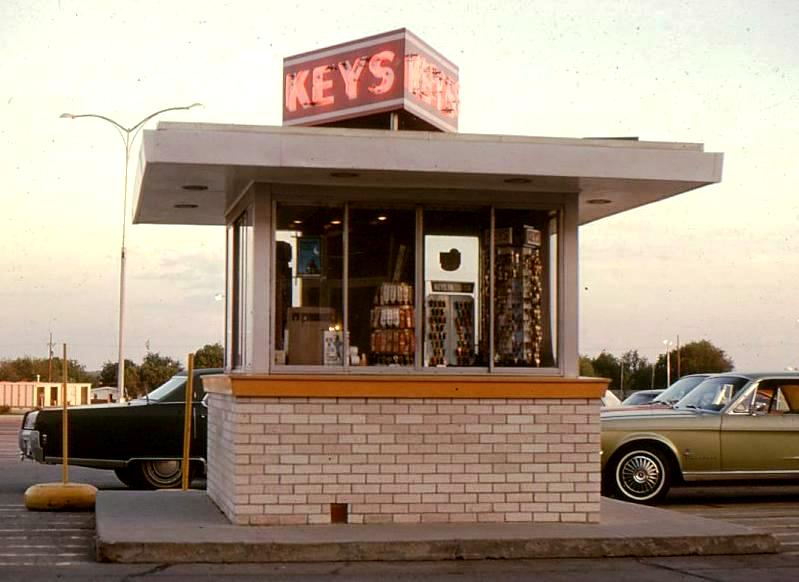 The Sears Key Shop was on the parking lot just outside the store.
---
WESTERN PLAZA MALL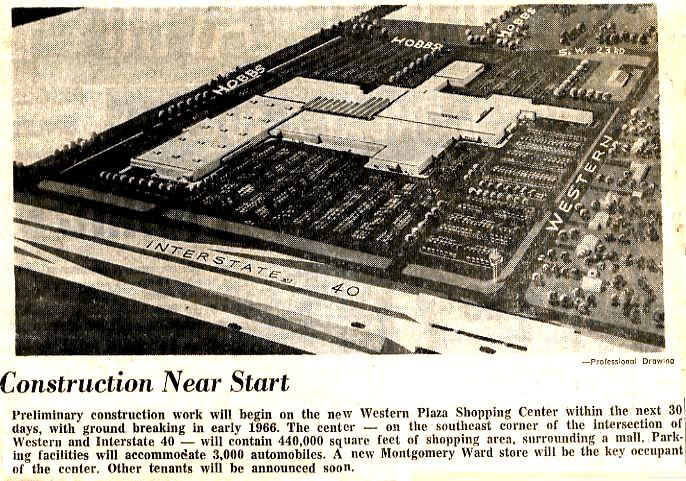 Western Plaza Mall was announced in 1966.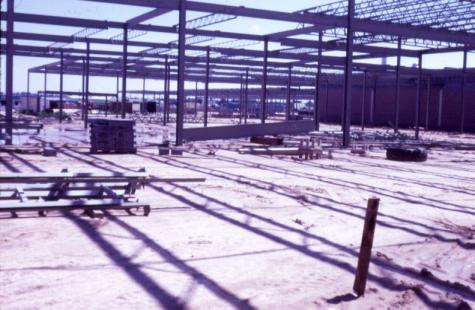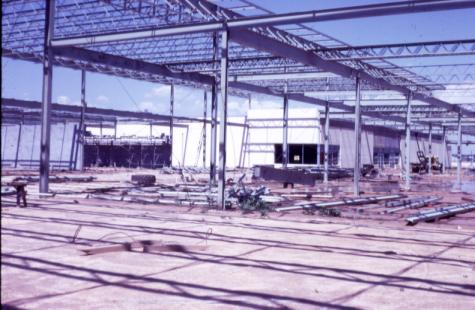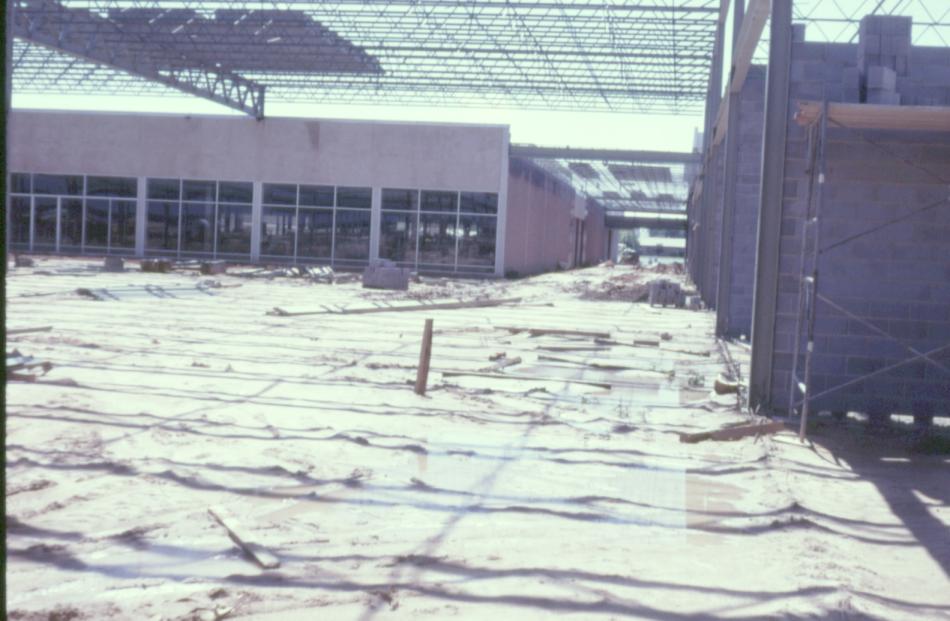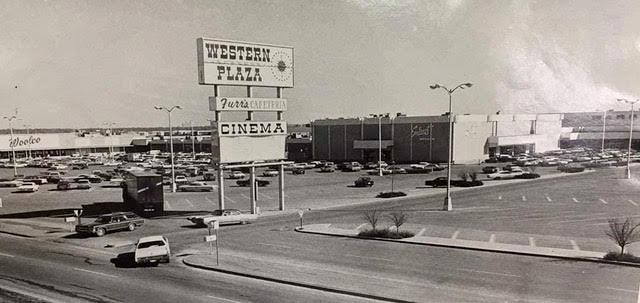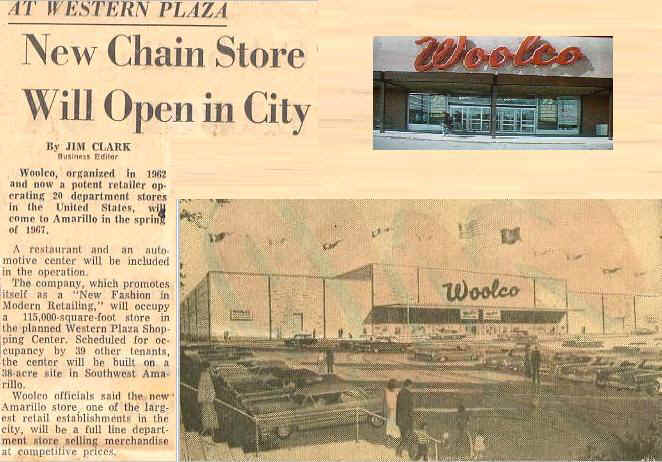 Woolco opened August 9, 1967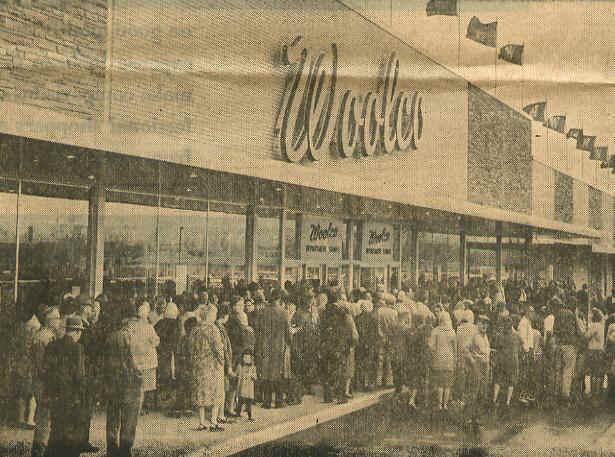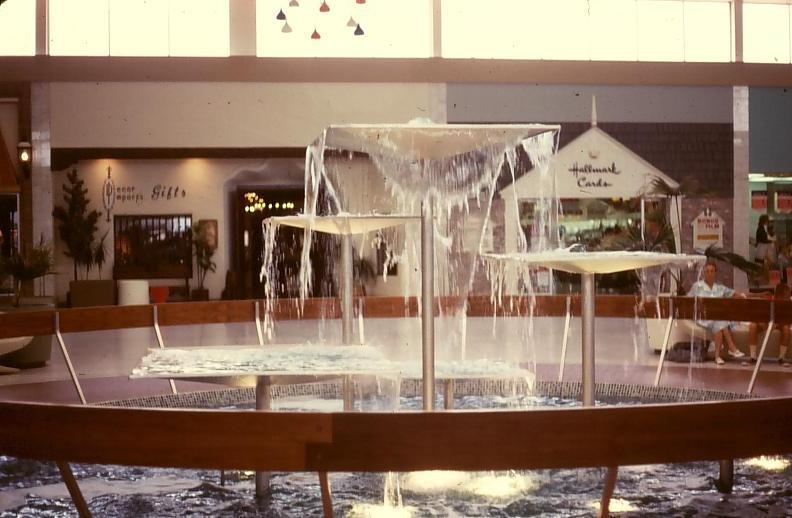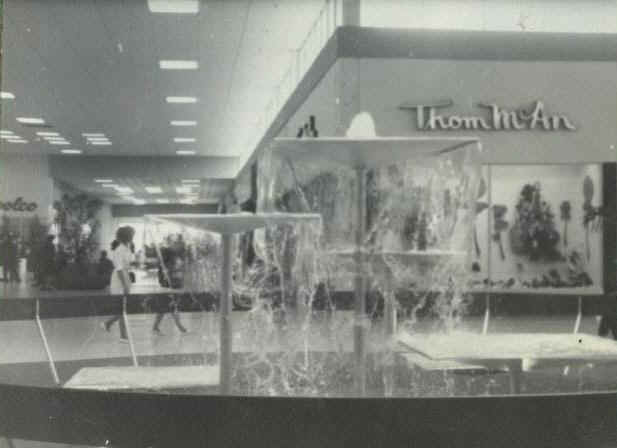 Western Plaza Mall opens February 29, 1968. For the WP story click here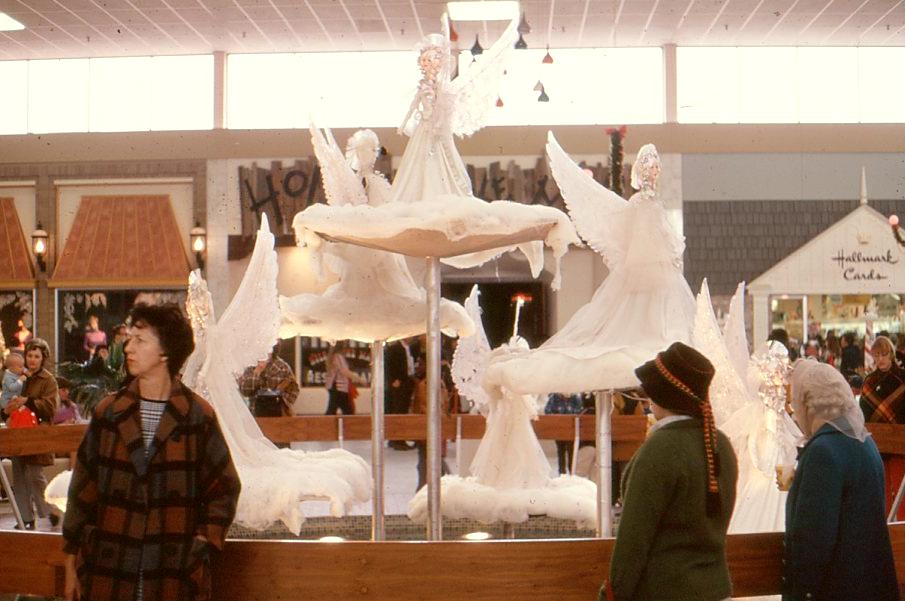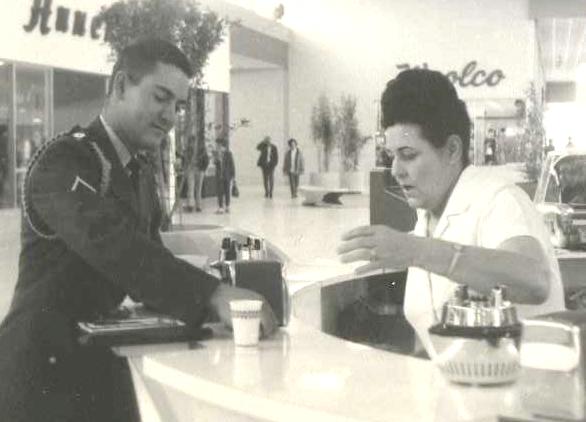 Dave Wilson at ORANGE JULIUS (1968)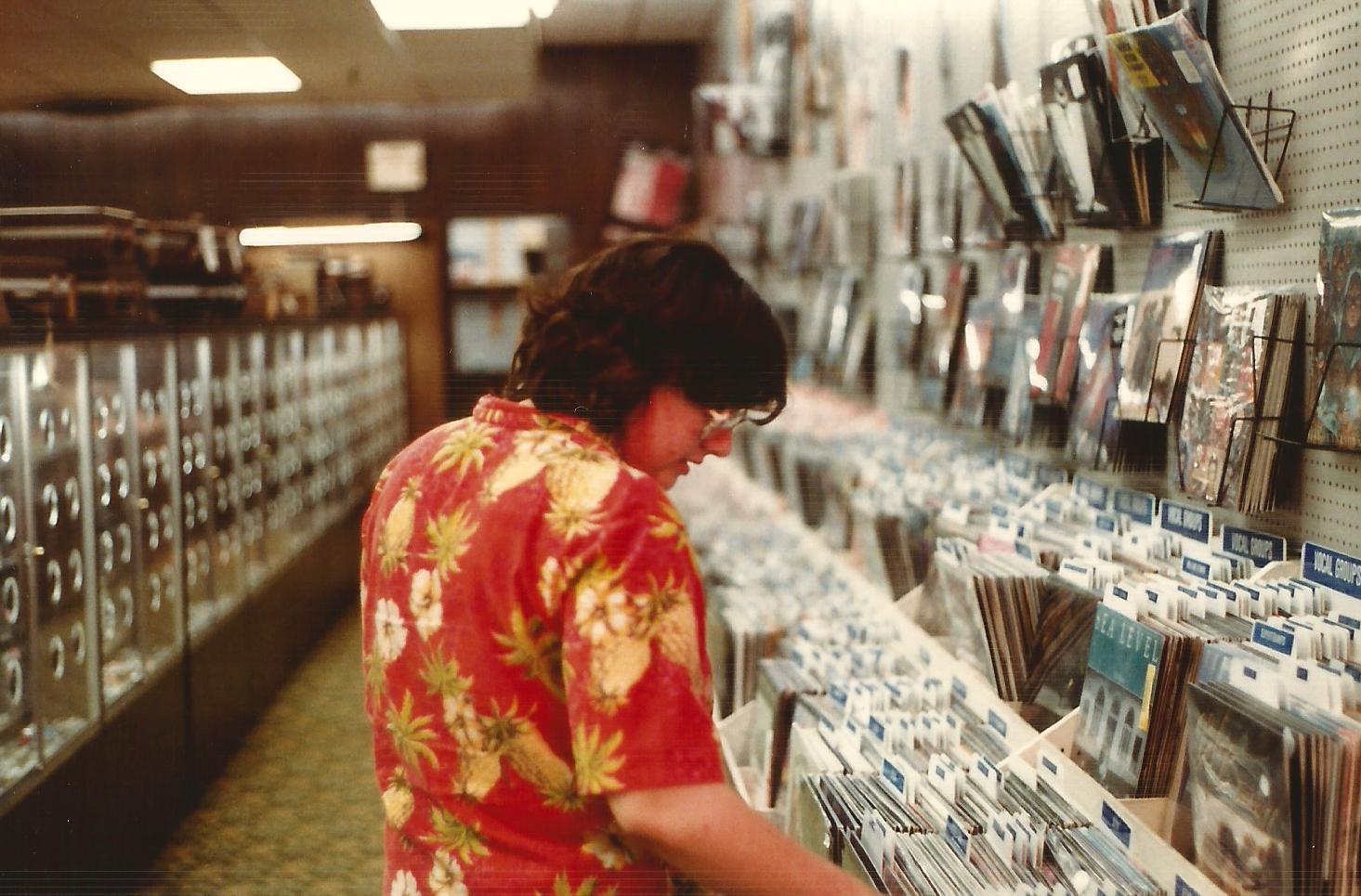 HASTINGS very first store was located in Western Plaza.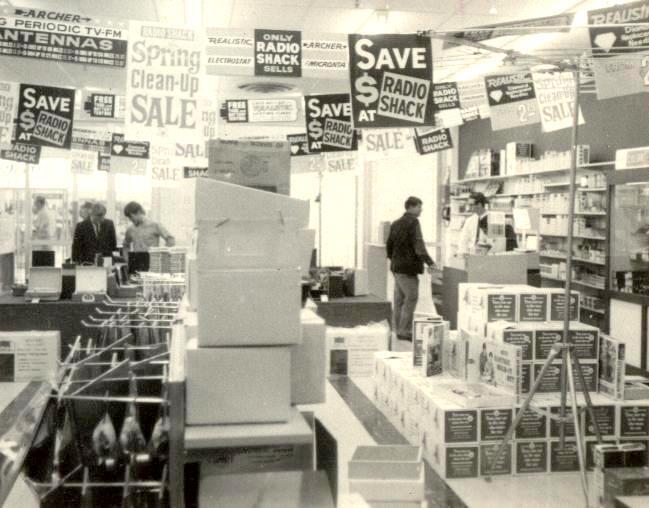 Grand Opening at the Western Plaza RADIO SHACK (2-29-68)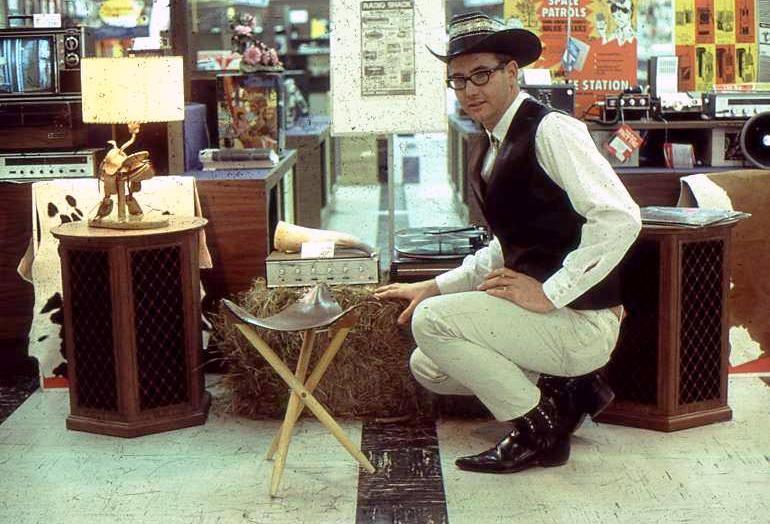 Bob Rankin, manager of the Western Plaza Radio Shack demonstrates a stereo system.
The Mall originally included a Furr's Supermarket outside on the south end.

and a Furr's Cafeteria just inside the south entrance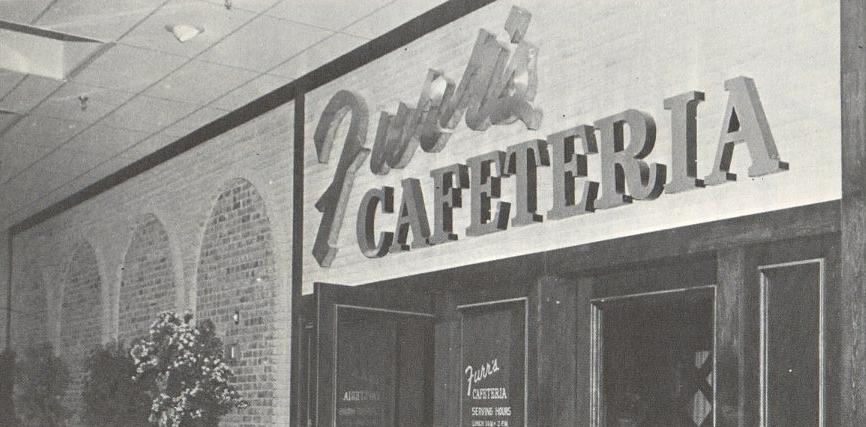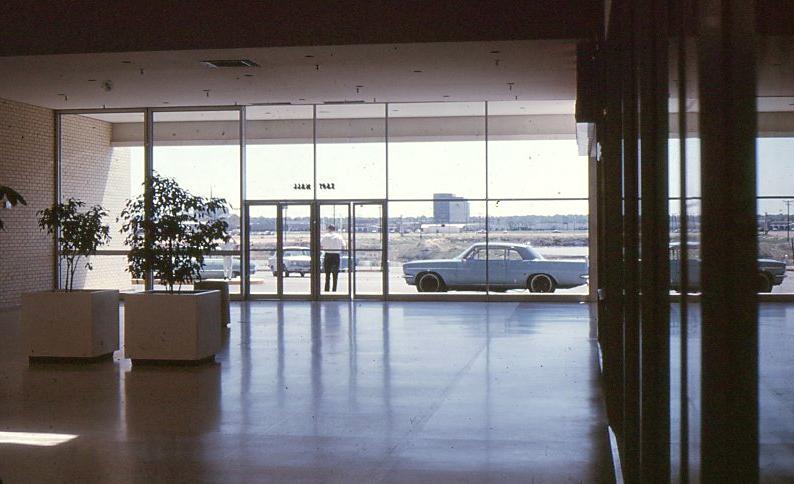 Western Plaza East Entrance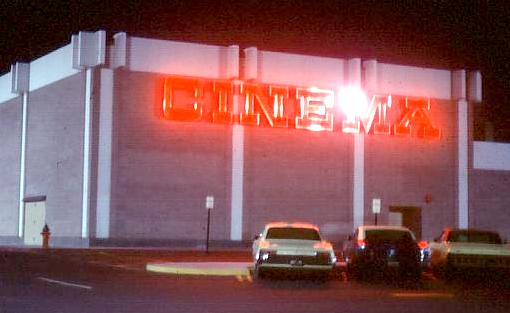 General Cinema opened a 1000 seat theater in Western Plaza.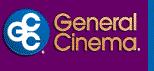 ---

Georgia Street K-Mart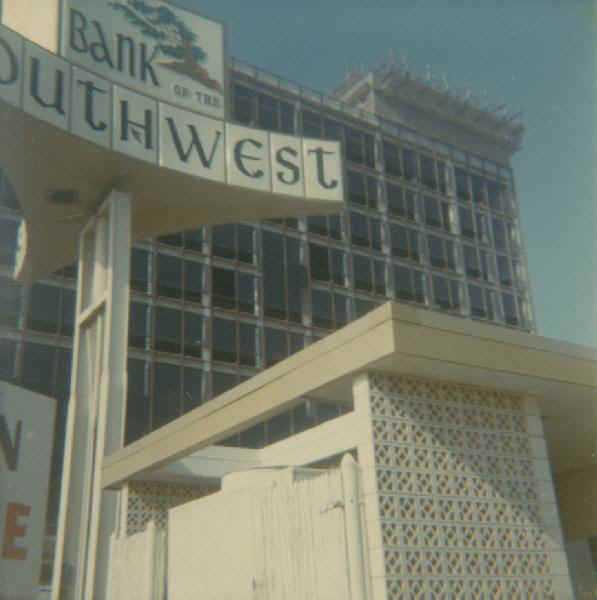 Bank of the Southwest Tower construction 1966 (Wolflin Village).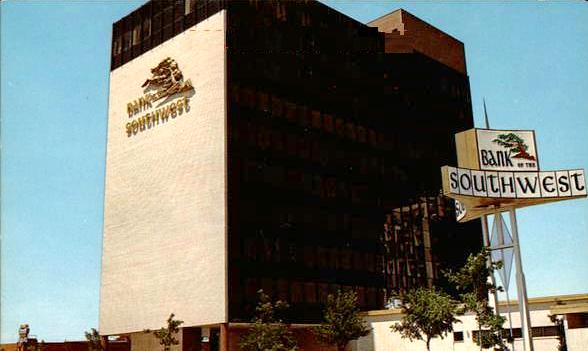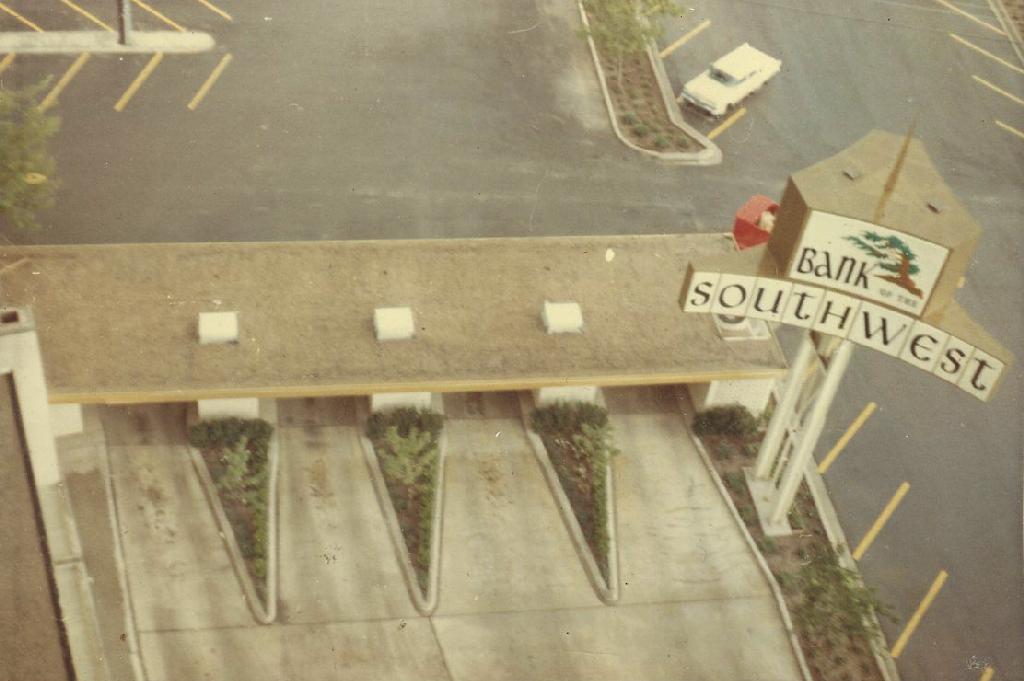 View from the Gold Tree Restaurant on the top floor of Bank Of The Southwest.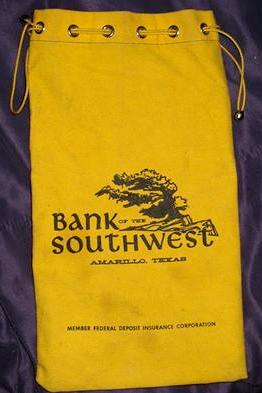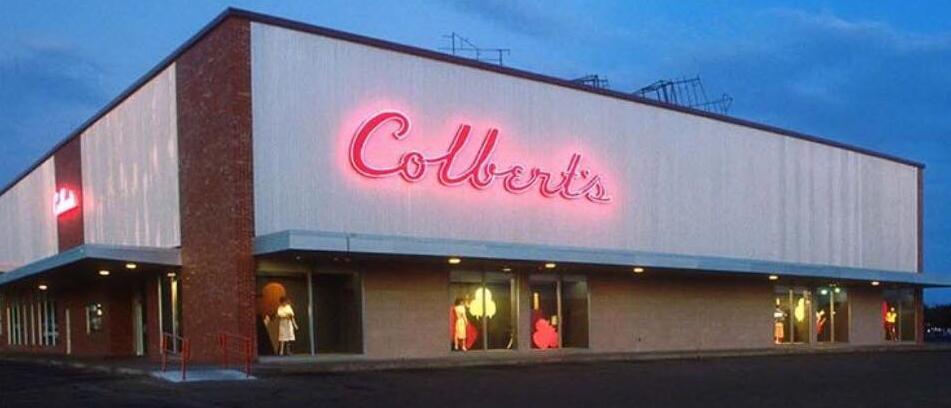 The COLBERT'S Store in Wolffin Village.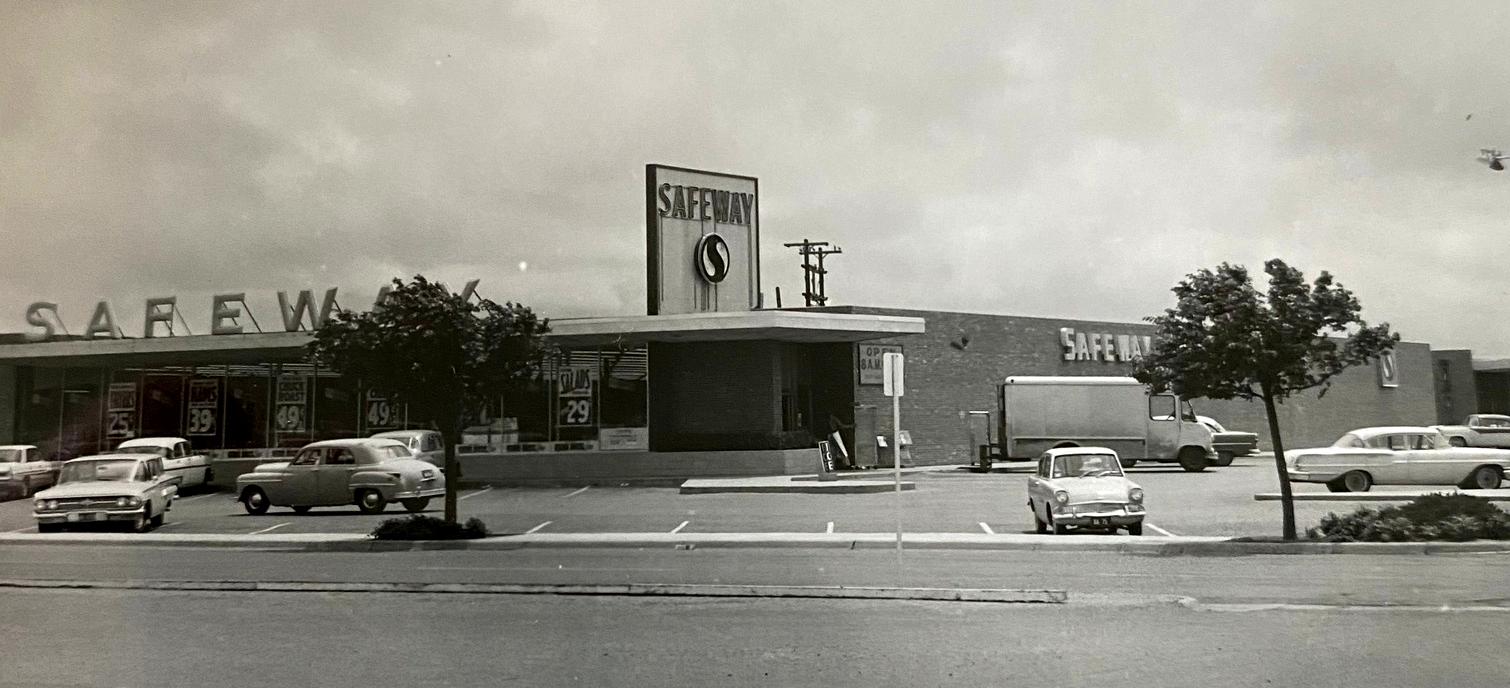 Wolflin Village SAFEWAY.

View of Wolflin Village from I-40 in (1967).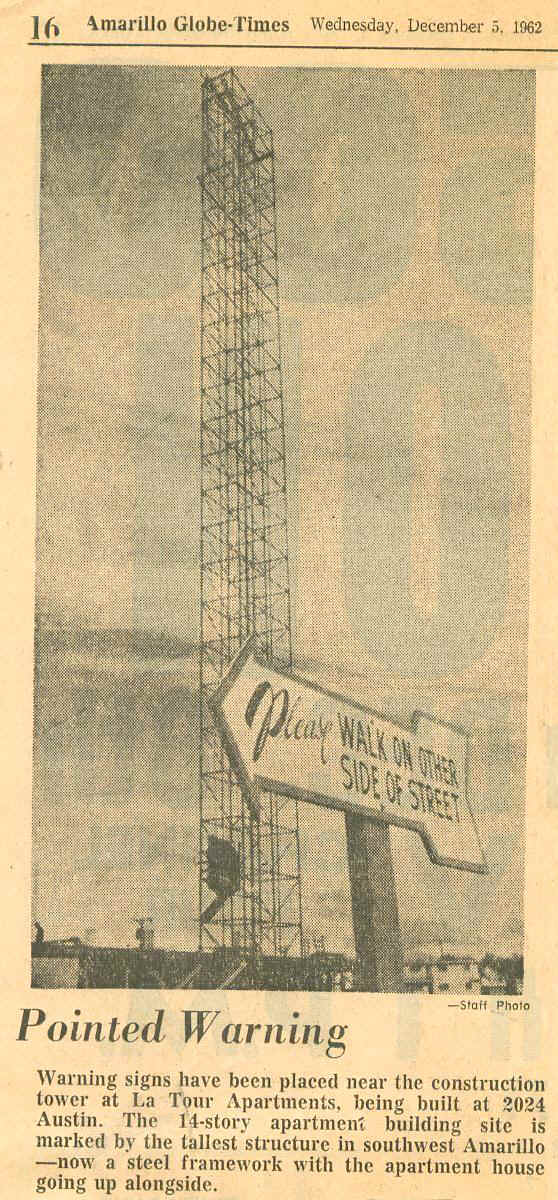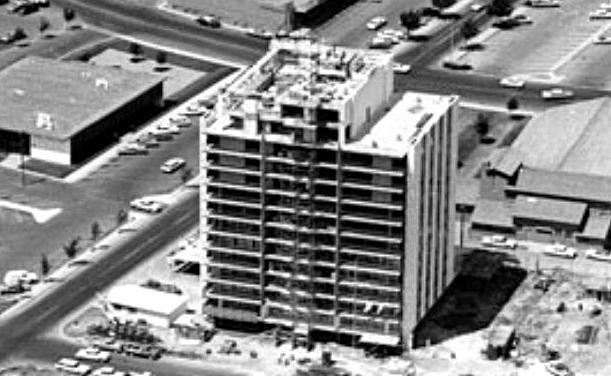 LaTour Apartment Tower under construction (1964) in Wolflin Village.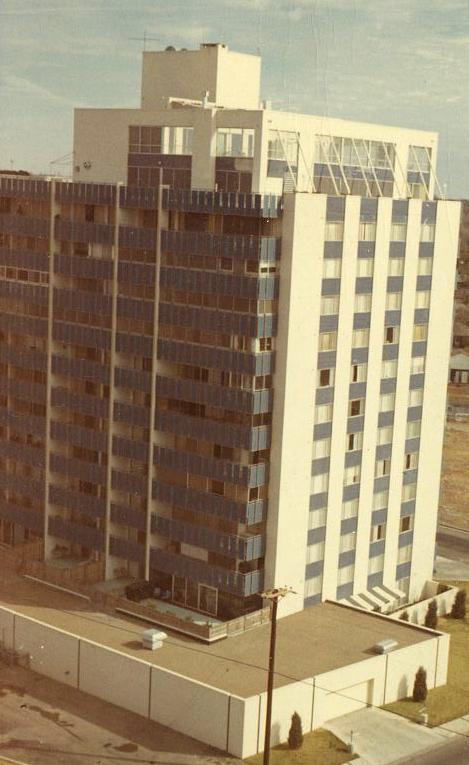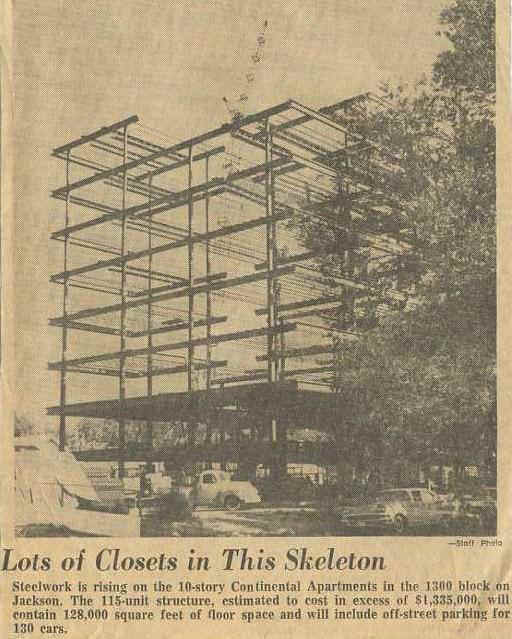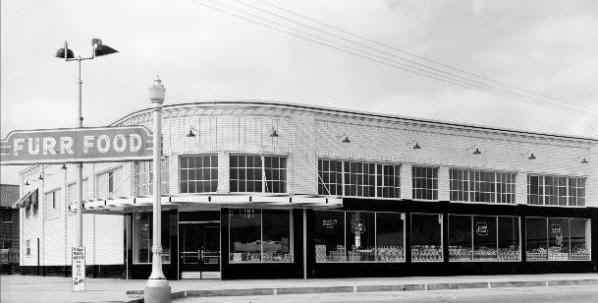 Furr Food Supermarket at E. 10th and Fillmore St. Downtown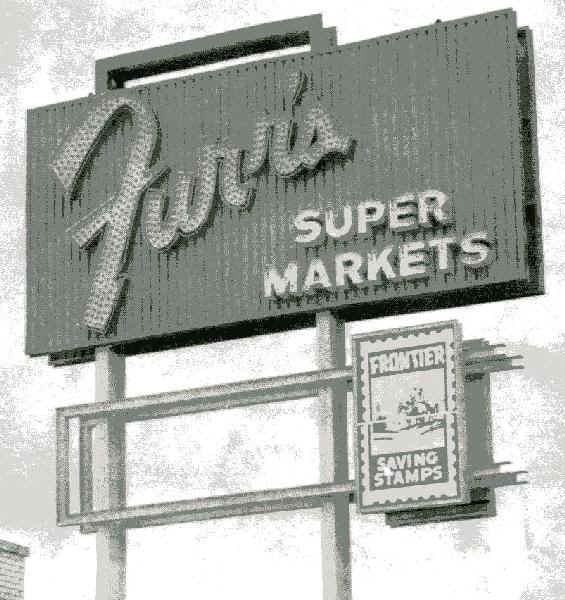 Furr Food on N. Buchanan near Palo Duro High School (1957-1987)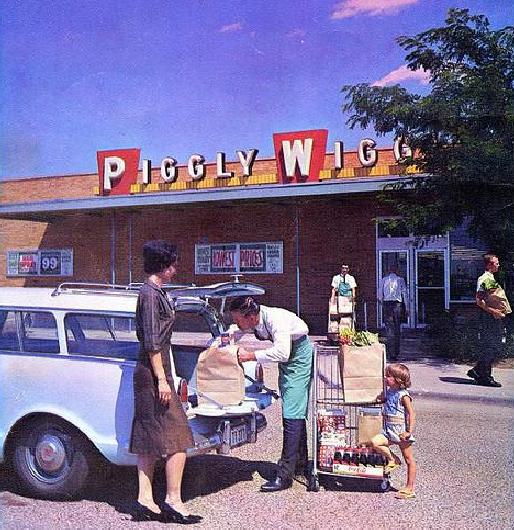 This Piggly Wiggly was on Amarillo Blvd. E. just east of Grand.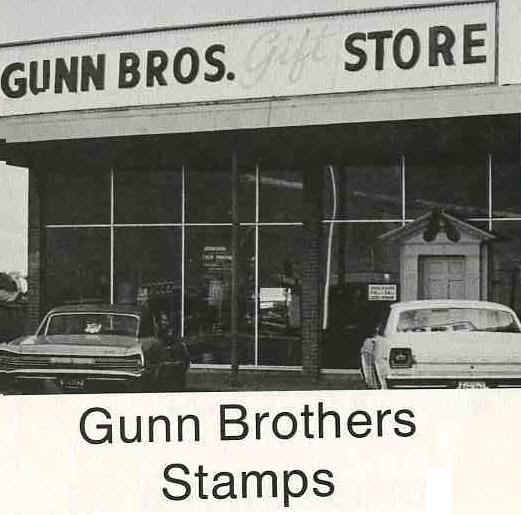 ---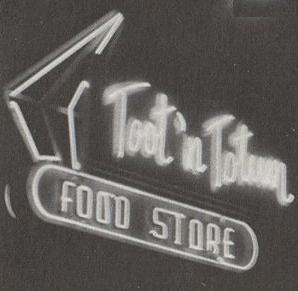 ---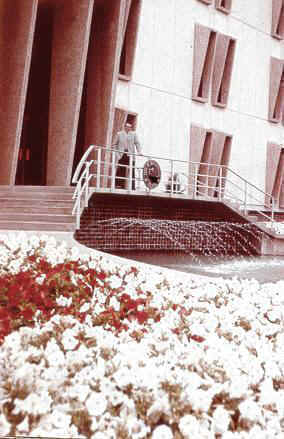 City Hall at the Civic Center (1968)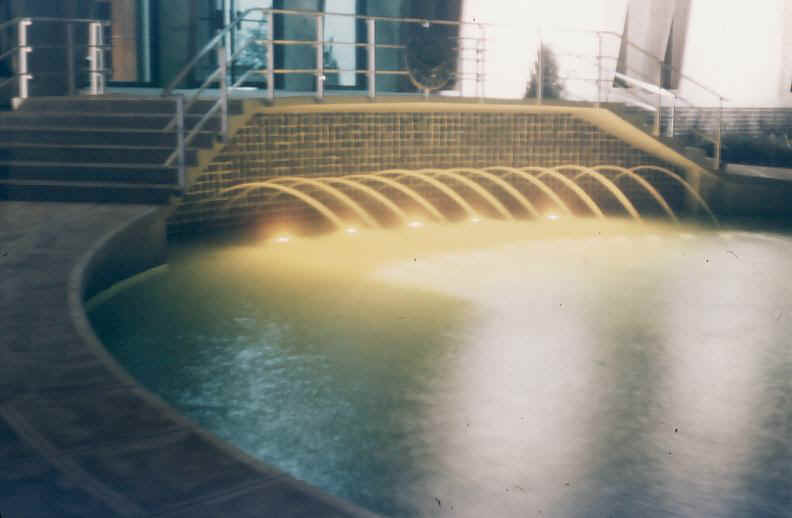 City Hall fountain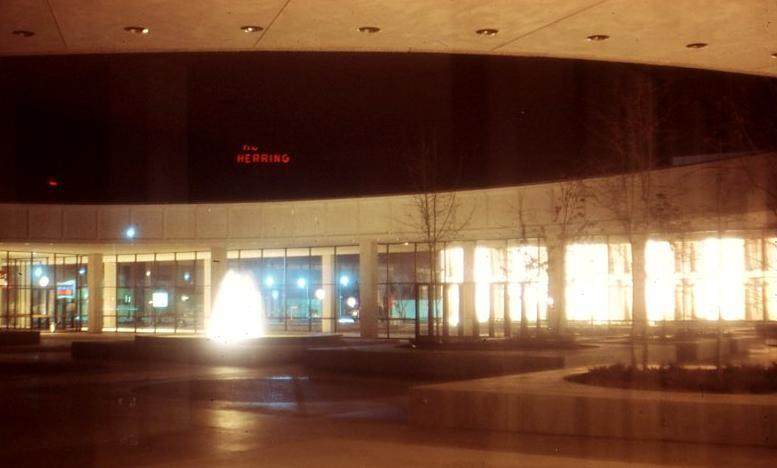 Fountain inside the Civic Center
---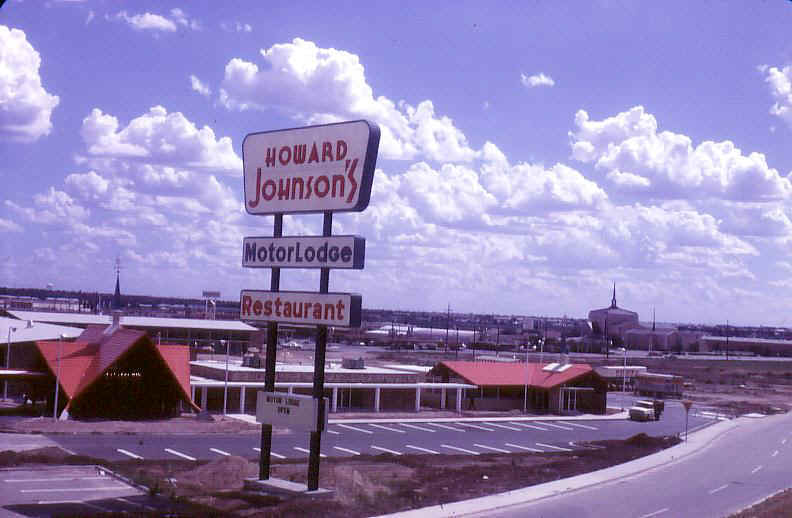 Amarillo's first Howard Johnson's Motel/Restaurant opened in 1968 on I-40 near Georgia St. (Demolished for new development in 1997)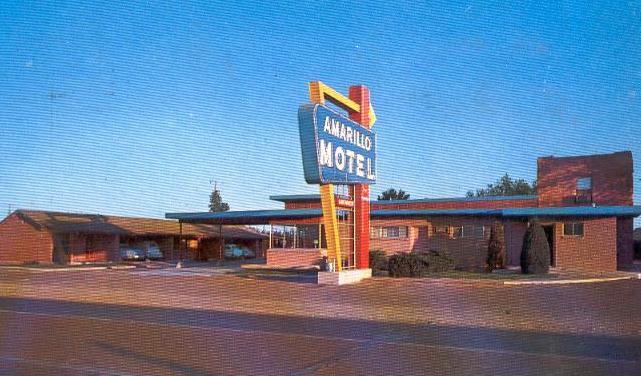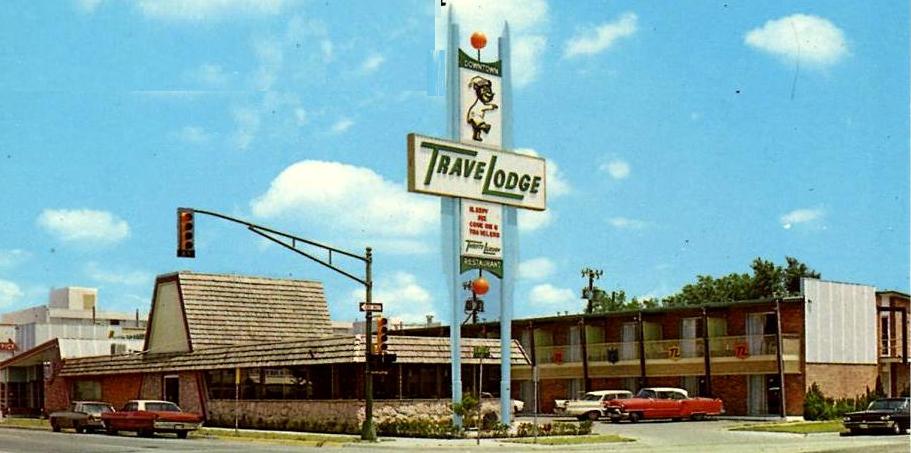 The Downtown Travel Lodge opened in 1965. It was demolished in 2019 to make way for another ugly parking lot.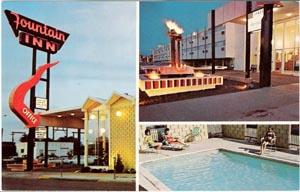 The Fountain Inn was Downtown at 7th and Fillmore Streets.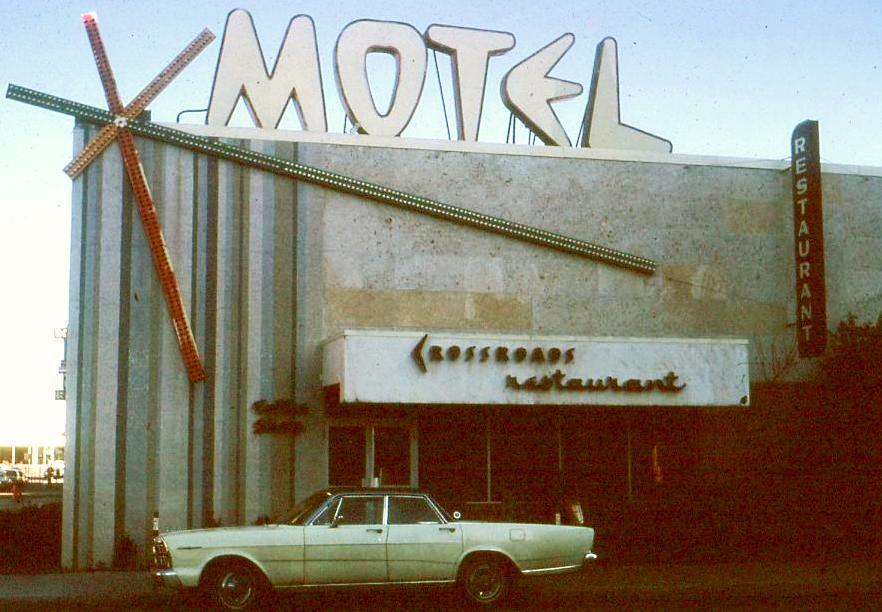 The CROSSROADS Motel was Downtown between 5th & 6th on Fillmore Street.
The 24 hour restaurant was a very popular eatery.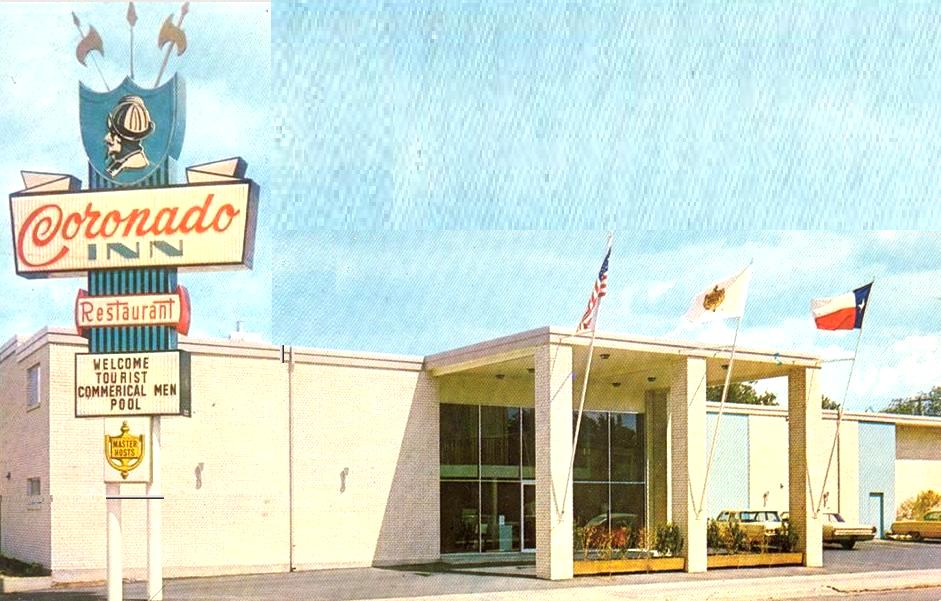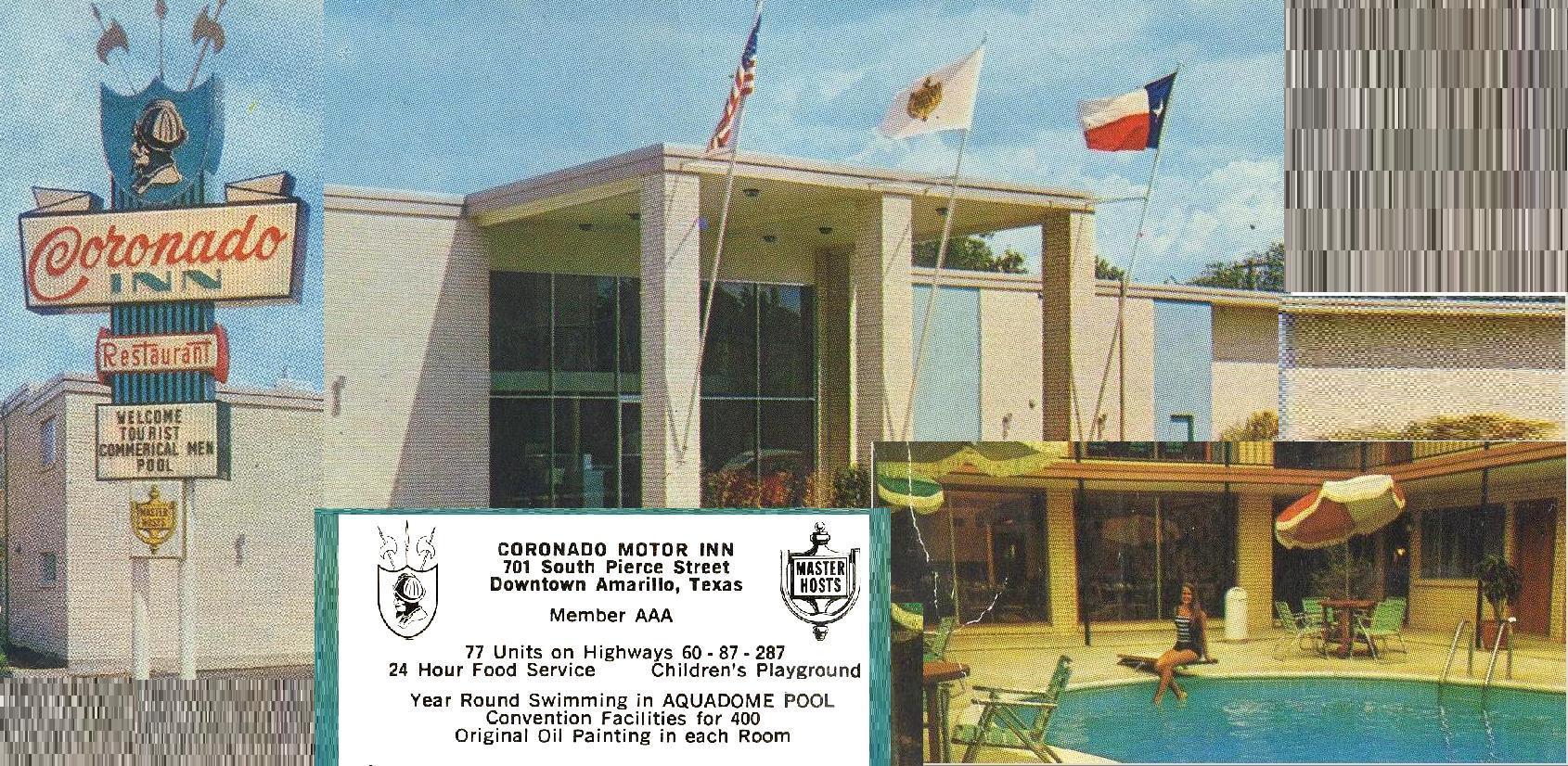 The Coronado Inn at 7th and Pierce also had a 24 hour restaurant which served
just about the best chicken fried steak on the planet.
(It was demolished in 2015 to make way for the new Xcel Energy Corporate Office Building)
The Angelus Hotel Downtown at 319 W. 6th (Old Route 66) survived until the mid '60s.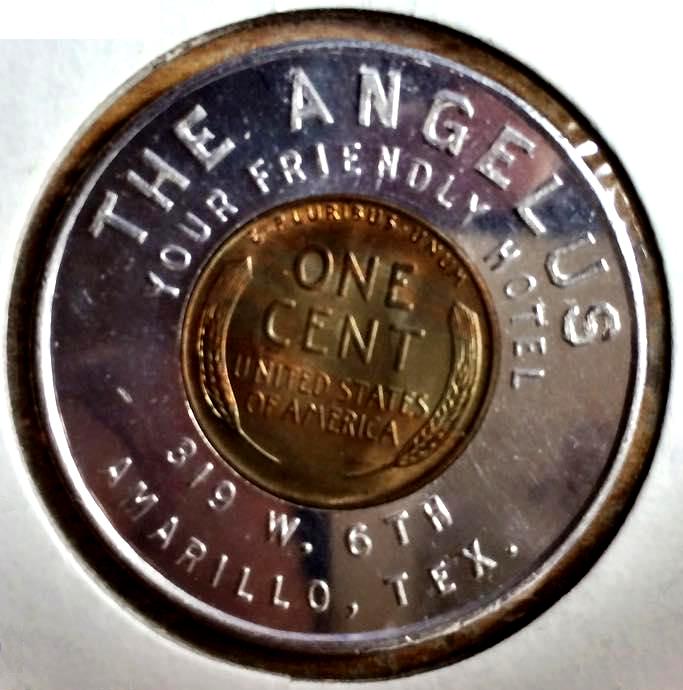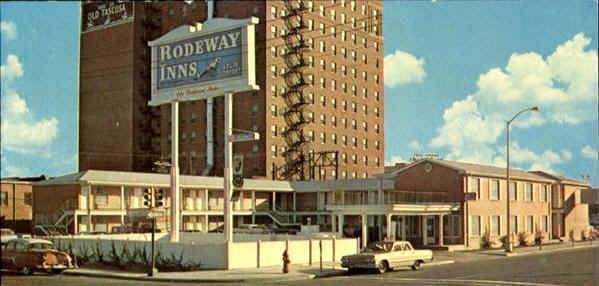 Roadway Inn 2nd and Fillmore Streets Downtown near The Herring Hotel (1965)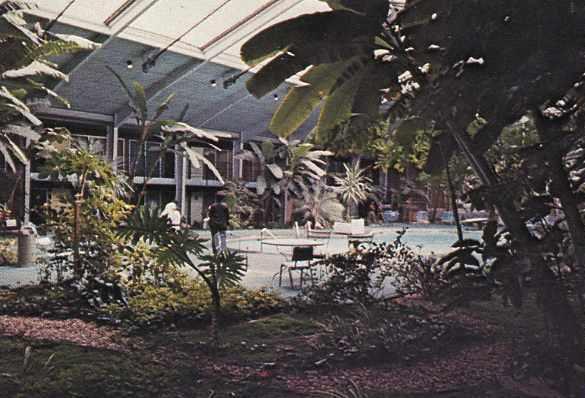 Inside the tropical dome of the Villa Inn I-40 at Grand (1968)

The Sands Motel opened on Tee Anchor Blvd in 1968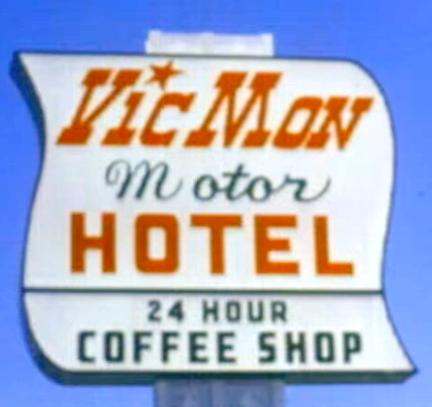 The Vic Mon Motor Hotel on Amarillo Blvd. West later became the 3rd Holiday Inn on Amarillo's Route 66.
(Renamed Amarillo Inn in 1981 it was demolished in 2017)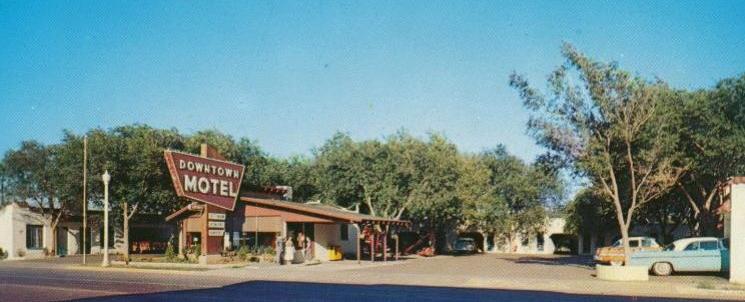 The Downtown Motel was on N. Fillmore St. near Amarillo Blvd.
---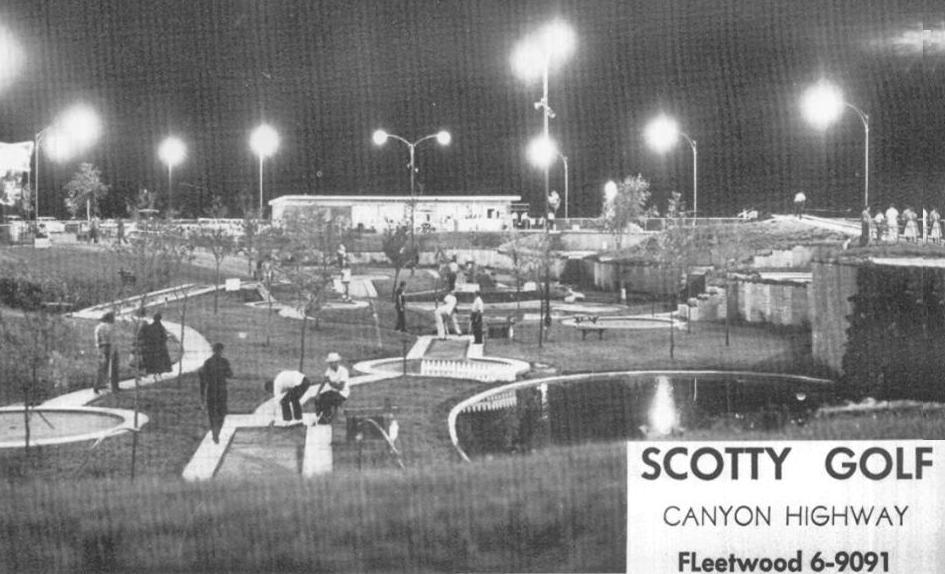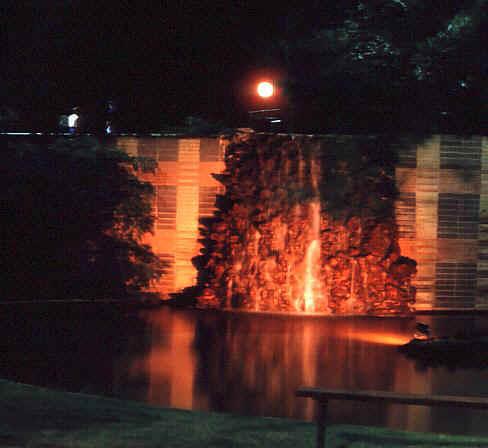 Moon over the waterfall at Scotty Golf (Canyon E-Way at S. Bell St.)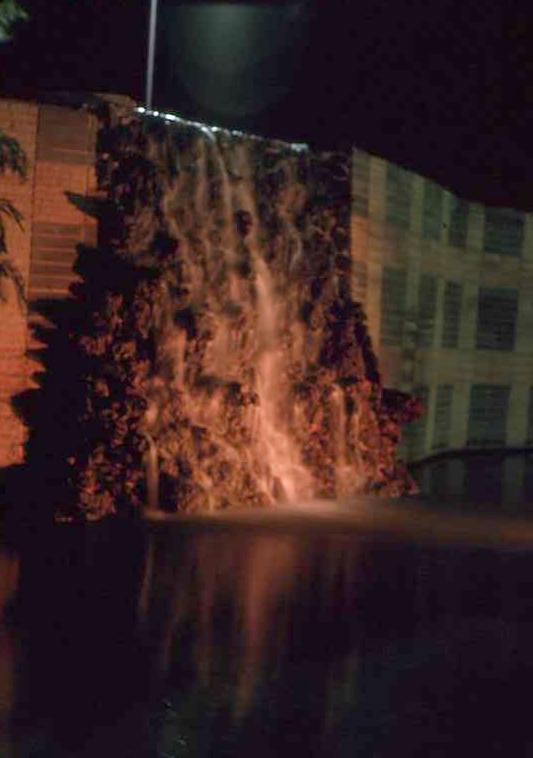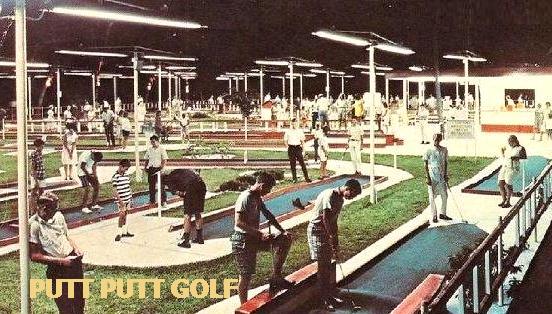 This popular PUTT PUTT course was on SW 33rd just off Western St.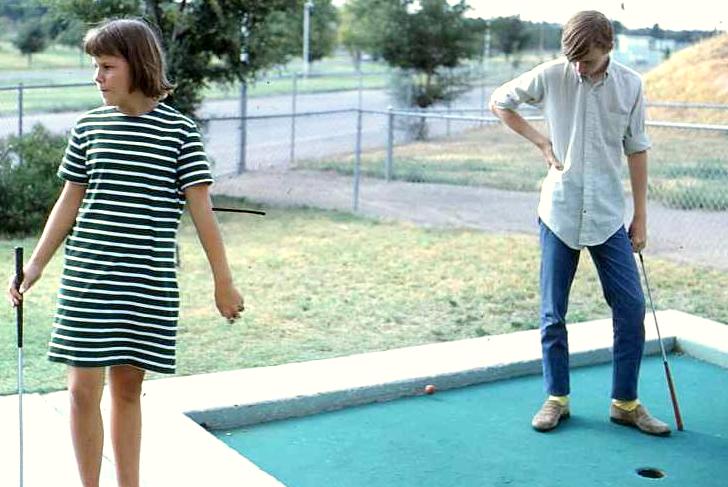 Wonderland's miniature golf course opened in the early '60s and is still in operation today.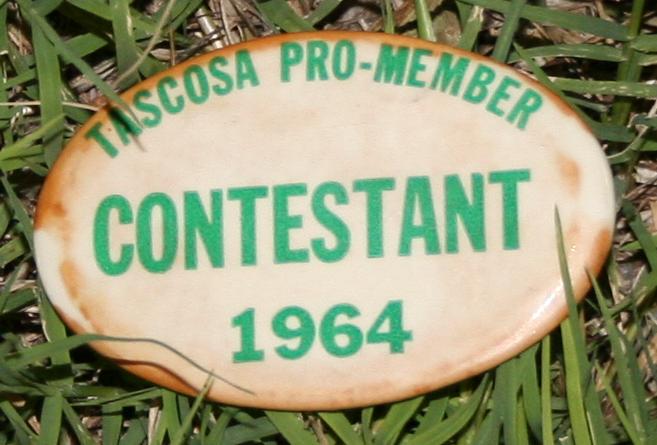 ---

---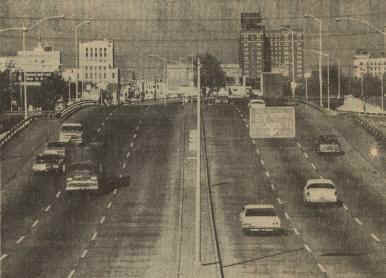 Canyon E-way to downtown 1962.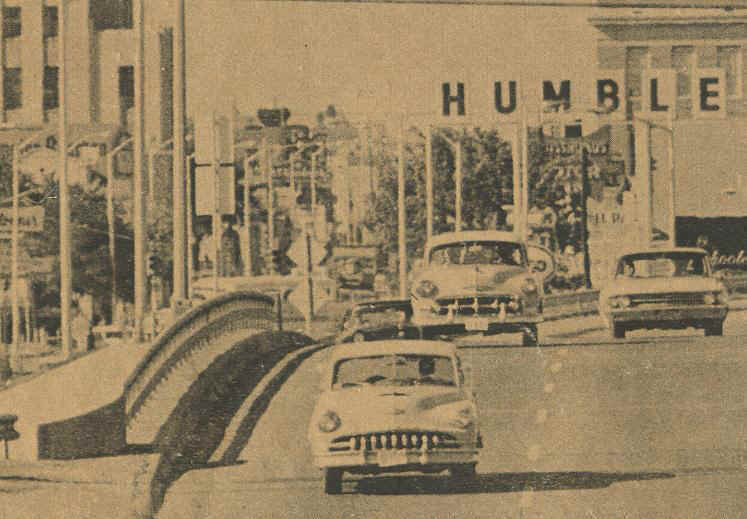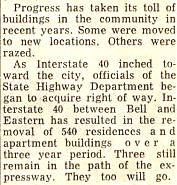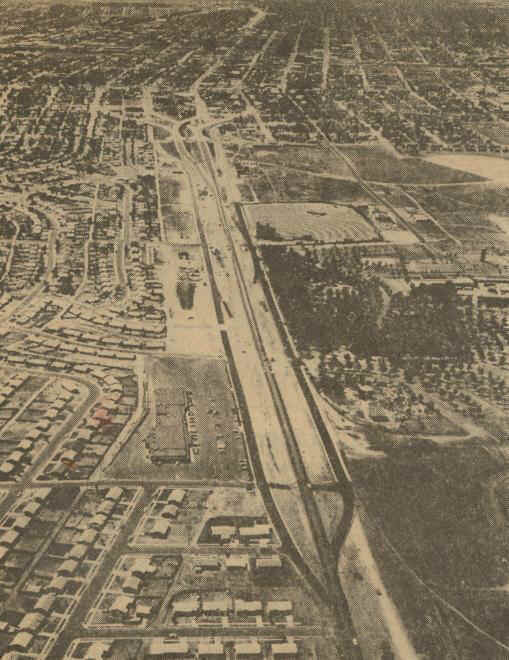 ABOVE: Dumas E-way construction 1962.
BELOW: Nearer completion in summer 1963. (Notice Tascosa Drive-Inn Theater)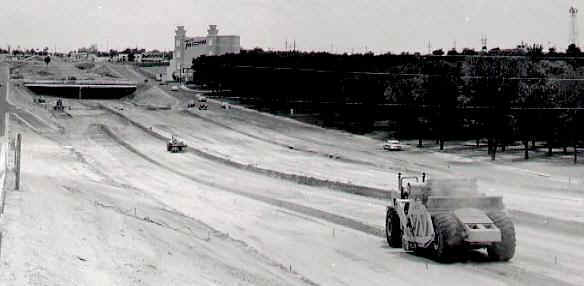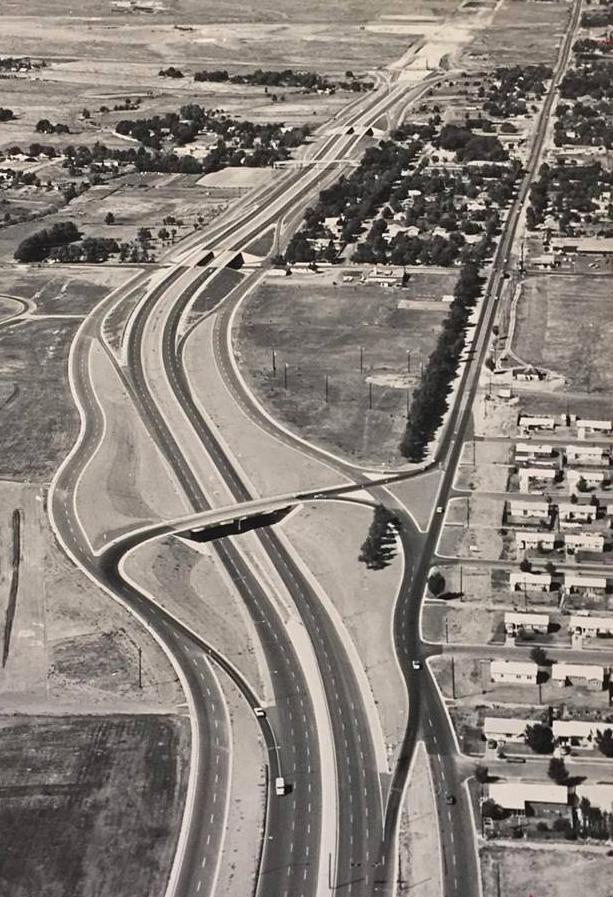 The Dumas Expressway (US 87 & US 287 north) opened in 1964
I-40 CONSTRUCTION THROUGH MID AMARILLO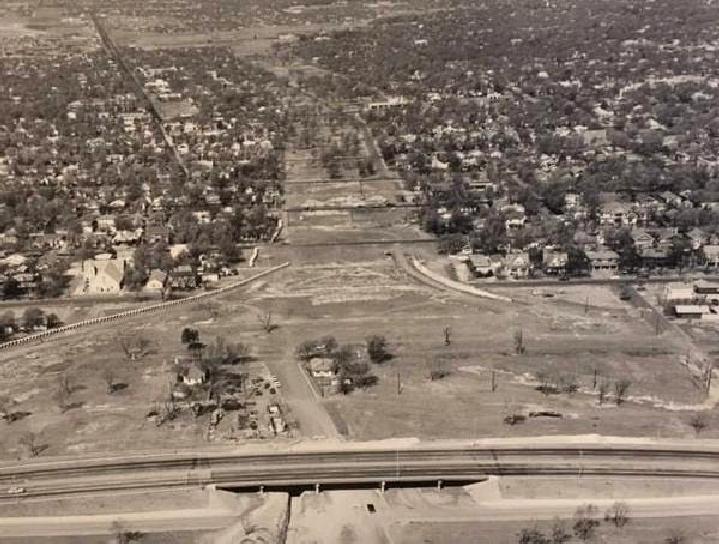 Clearing the way for the Interchange on I-40 and the Canyon Expressway (1965) [view west]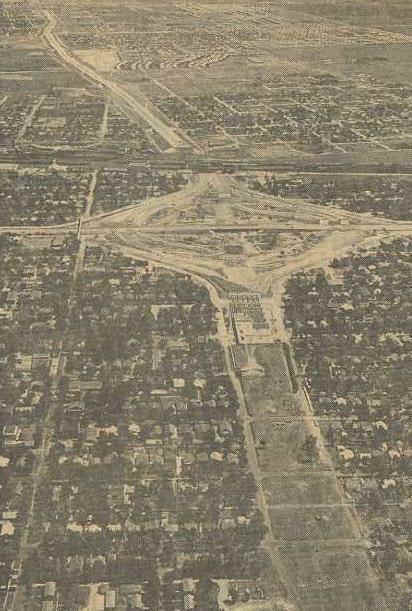 I-40 and Interchange construction (mid-1965) [view east]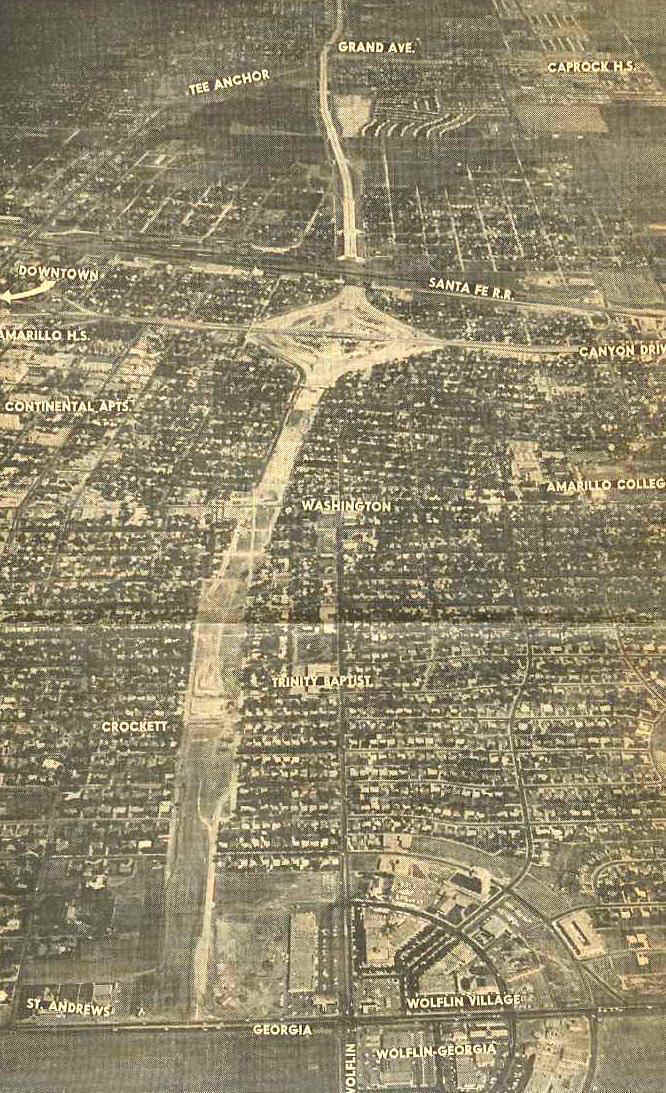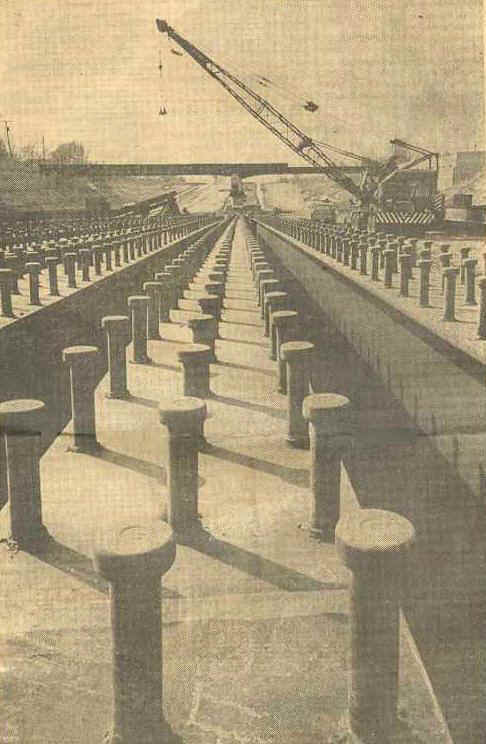 I-40 going under Washington Street March 1965
34th Ave and Tyler Street pass over the Canyon Expressway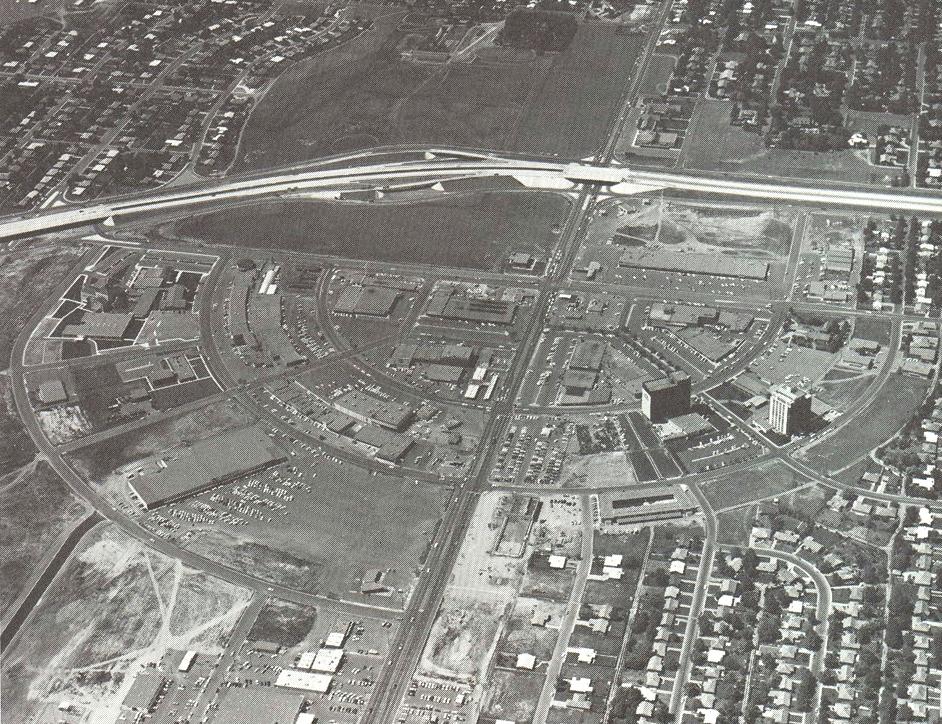 I-40 construction crosses Georgia St. north of Wolflin Village in 1967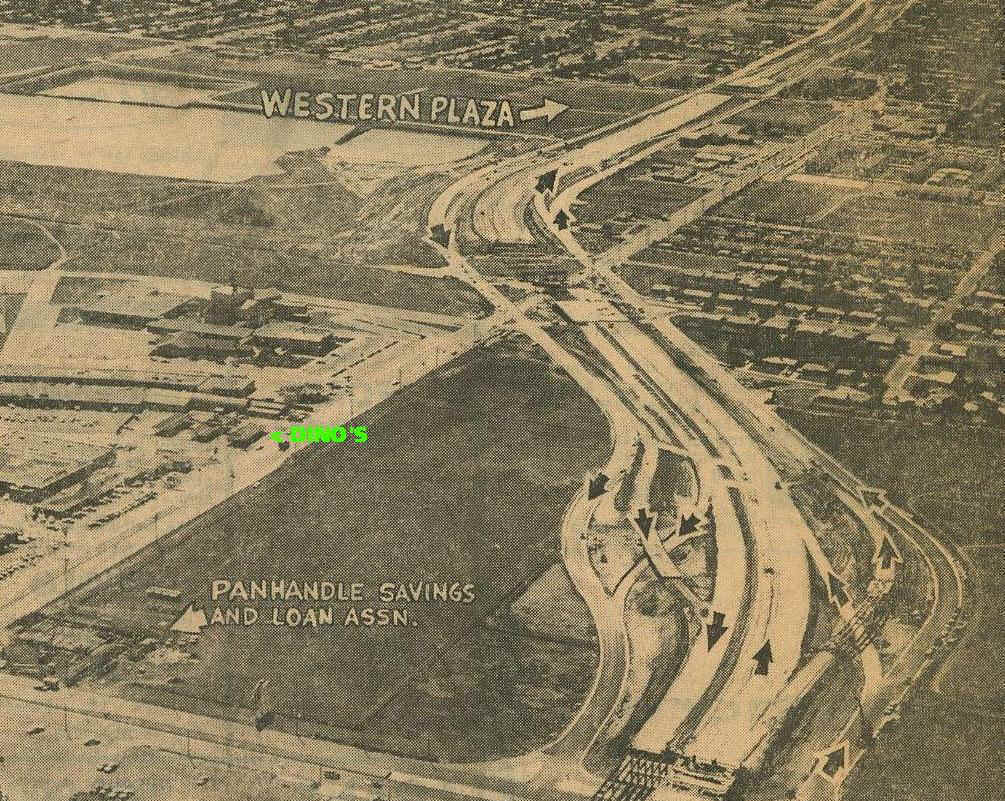 I-40 construction west of Georgia St. 1967.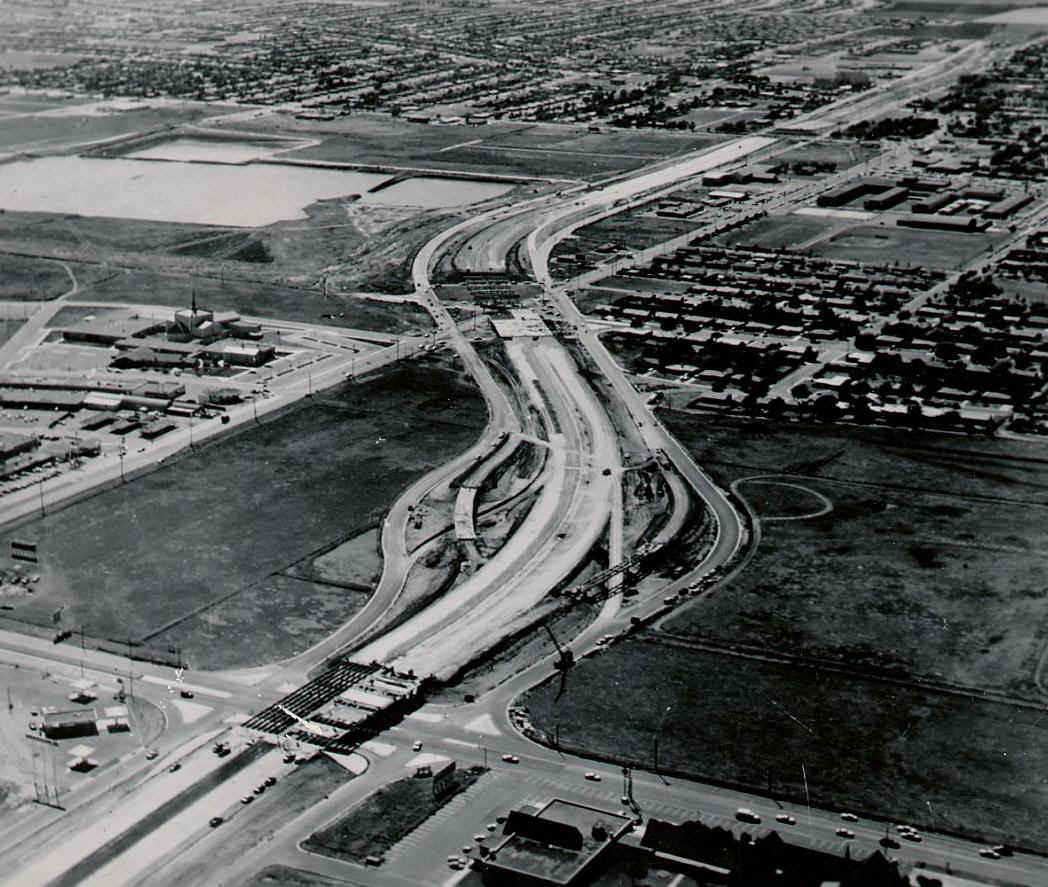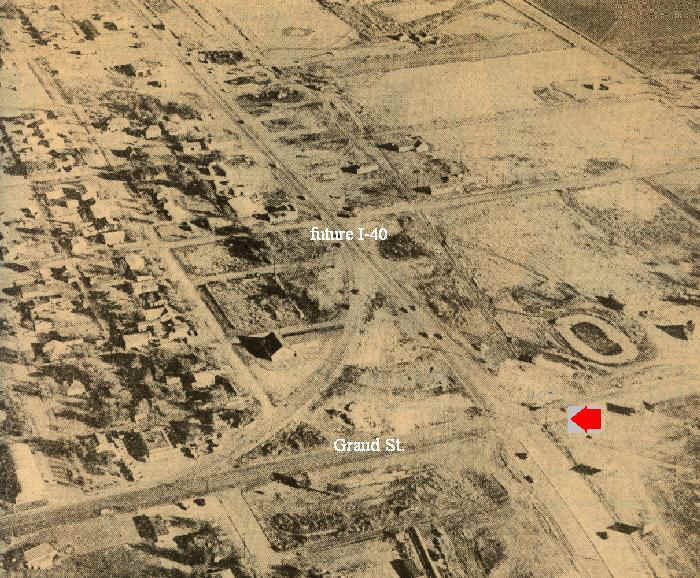 This is where I-40 would cross Grand St. by 1964 (The oval is a go kart track)
[A Walmart Super Center is now located there.]
E-way downtown dispersal system 1963.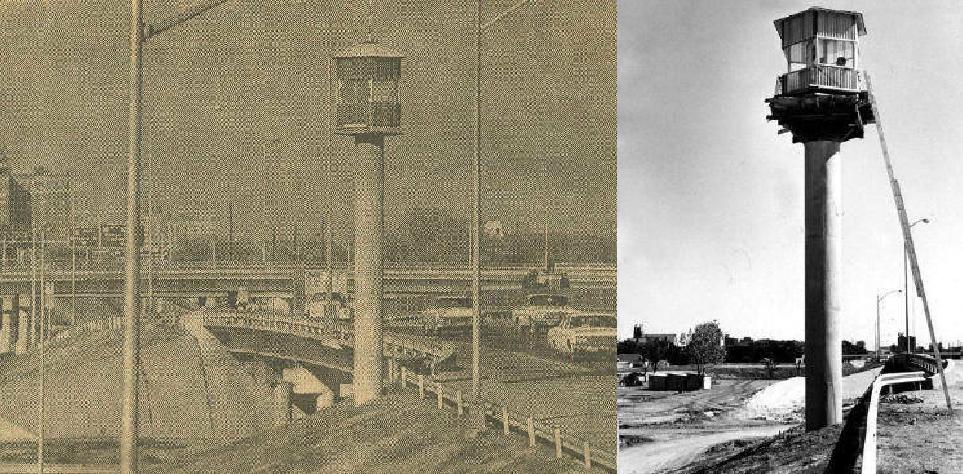 Remember that green tower at the I-40 / Canyon E-way Interchange?
(it was by for observation during design and construction of the interchange)
It came down in 1999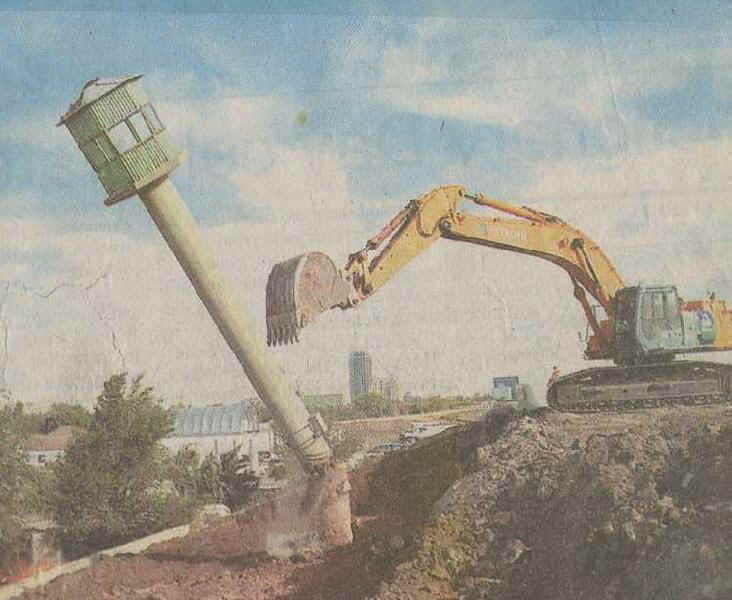 I-40 East opens from Canyon E-way 1966.
I-40 opened all the way across Amarillo November 15, 1968.
---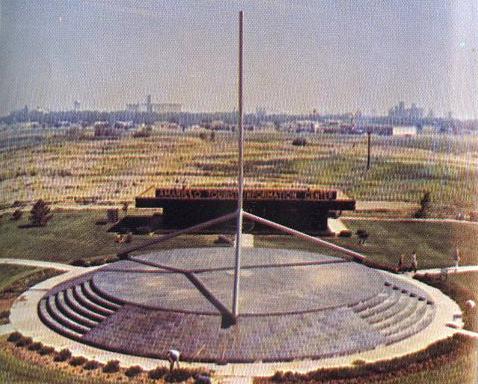 The HELIUM MONUMENT in its original location, I-40 at Nelson St. (1968)
The open land beyond it was to be developed as a city zoological park.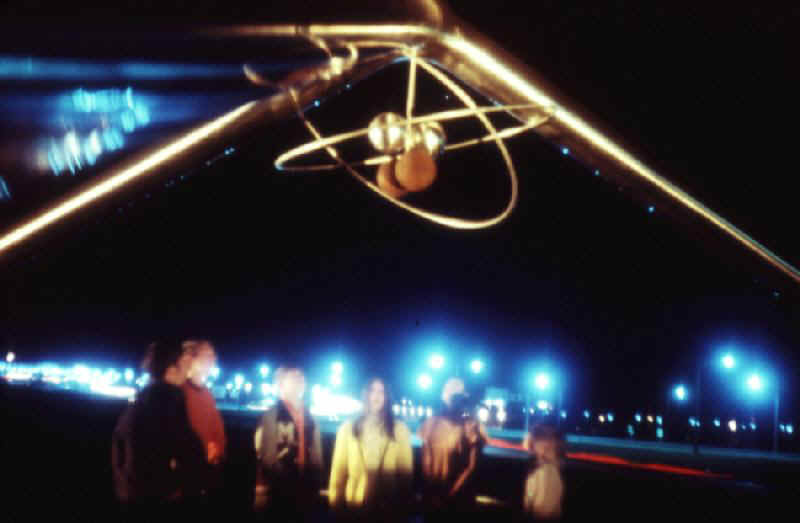 The HELIUM MONUMENT opened in 1968 at I-40 at Nelson St.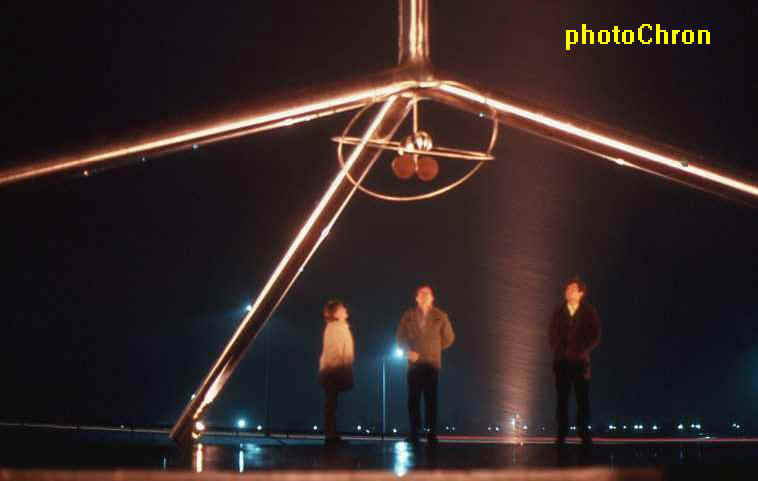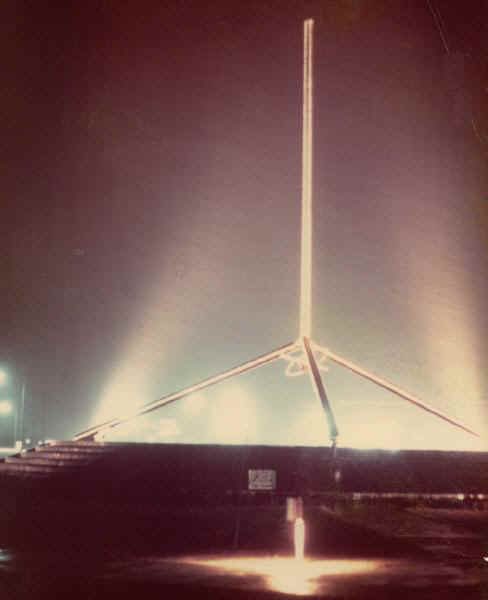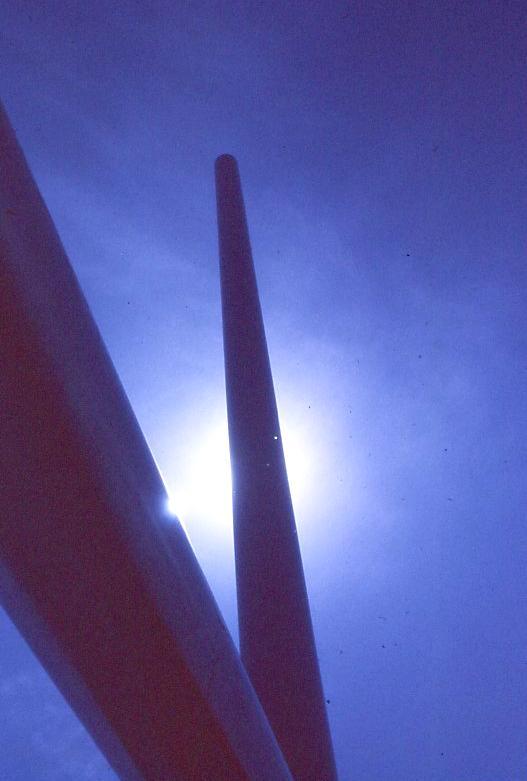 The American Quarter Horse Association headquarters building is now located on this site.
The HELIUM MONUMENT was moved intact by a helicopter to the Discovery Center at the
Amarillo Regional Medical Center on December 16, 1982.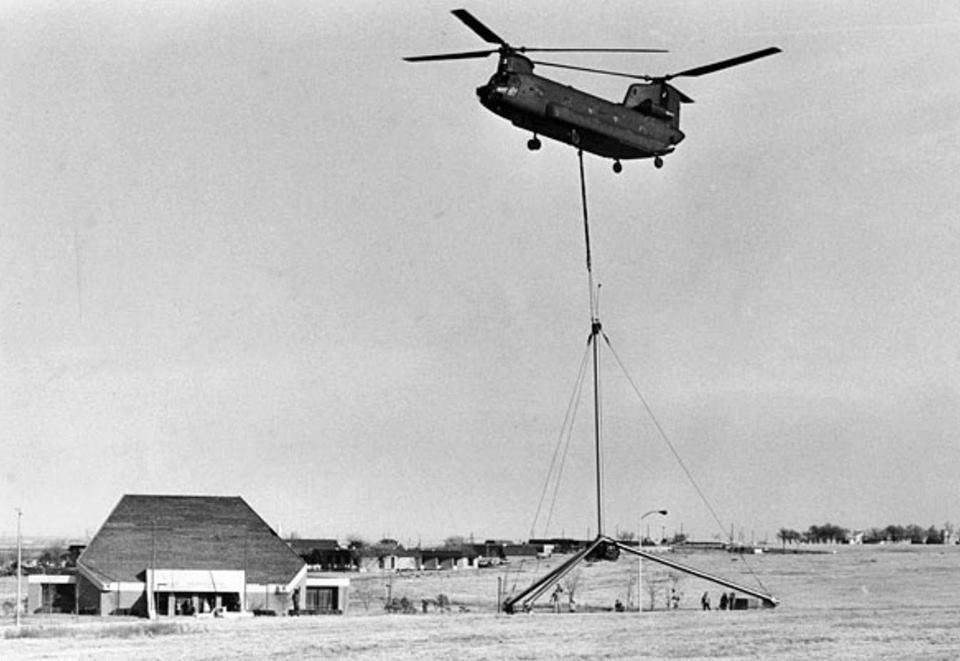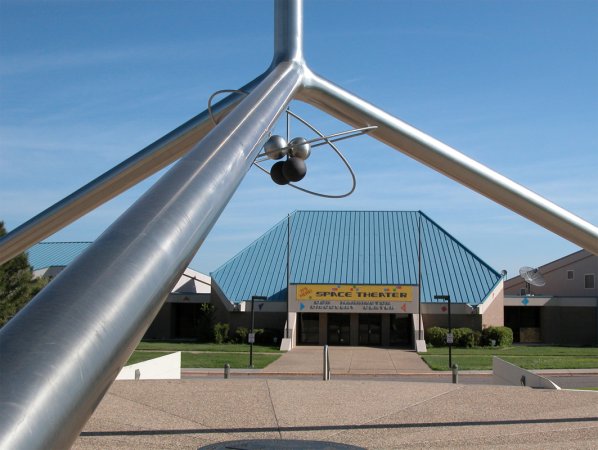 ---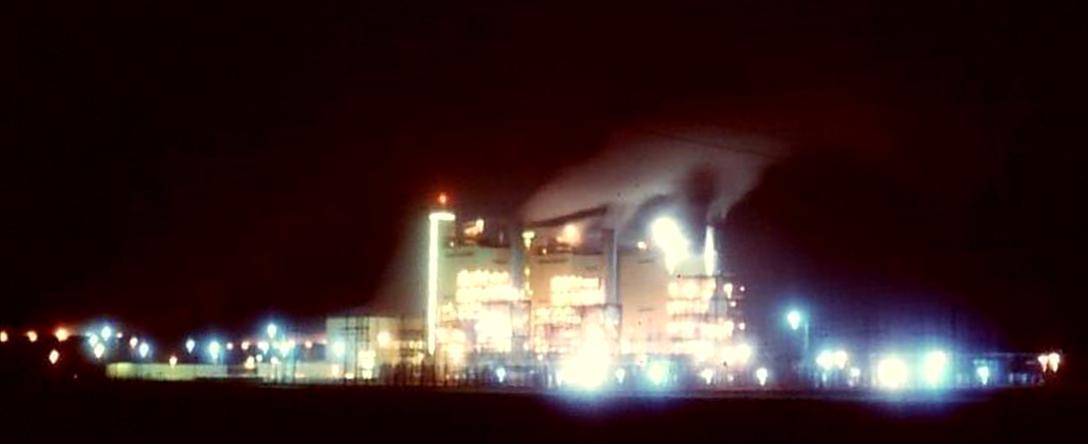 SPS Nichols Station power plant aglow on a crisp January night in 1969
---

The TEXACO Refinery on S. Grand St. at E. 3rd (1920s - 1985)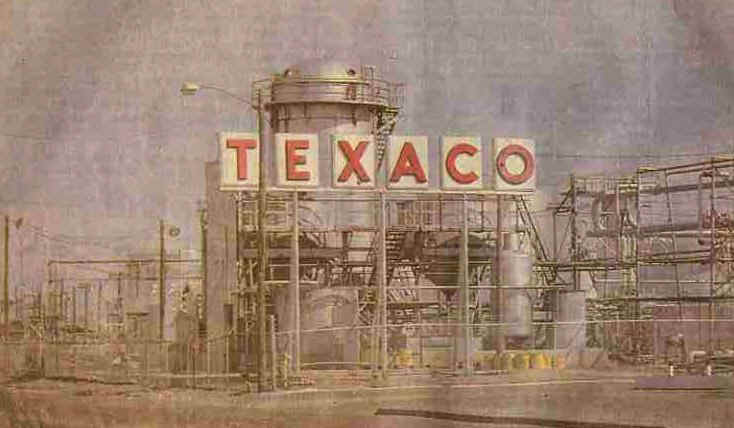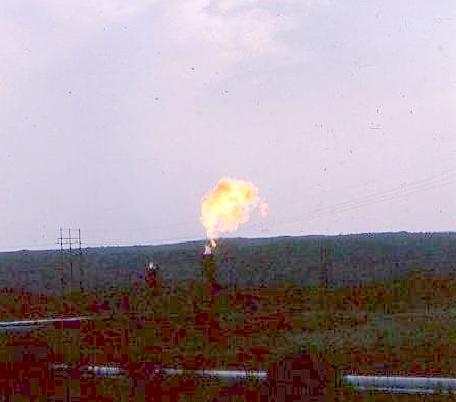 The flare along E. 3rd Ave.
---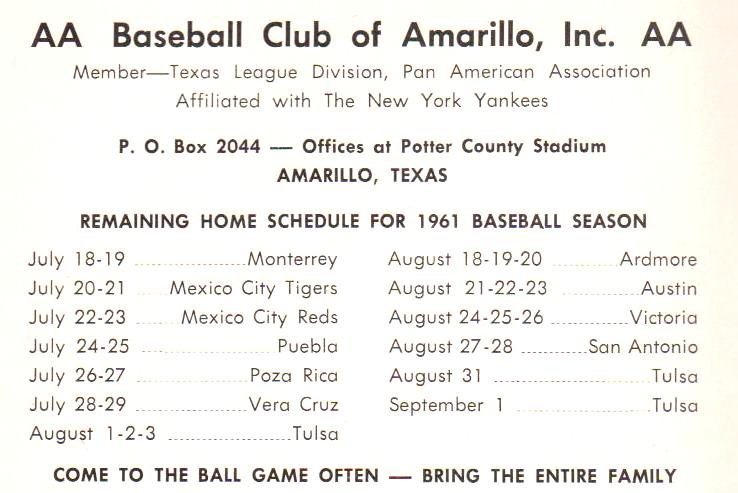 Amarillo's 1961 AA Ball Club was affiliated with the New York Yankees.
---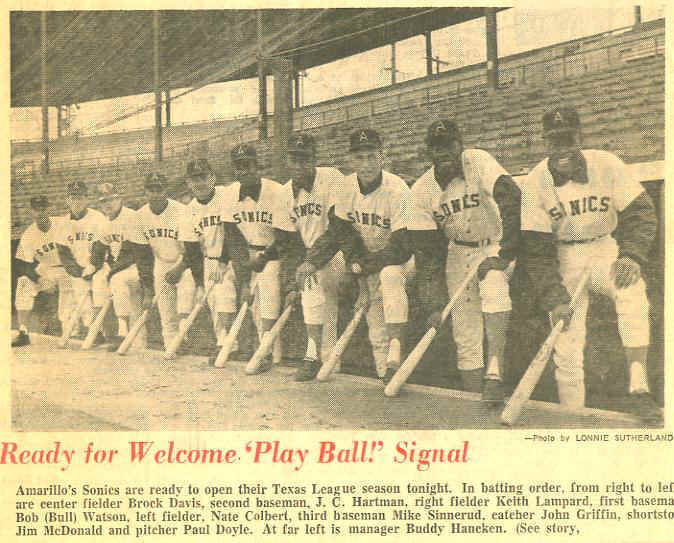 Amarillo Sonics line-up (1967)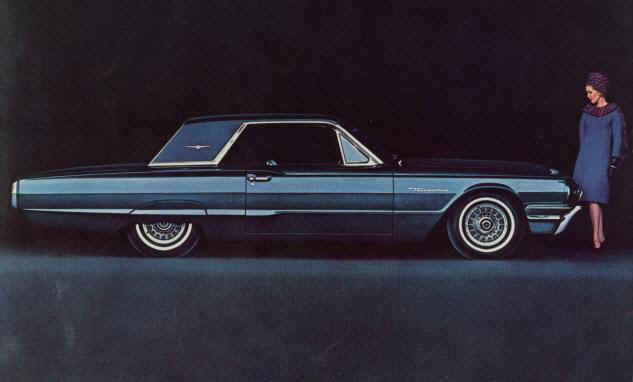 '64 T-Bird
---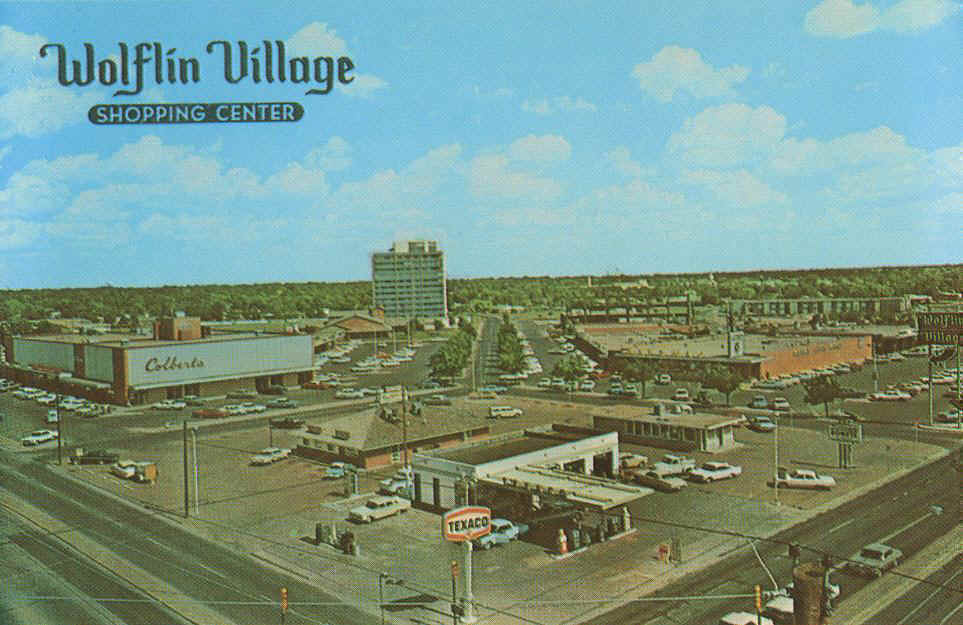 Wolflin Village 1965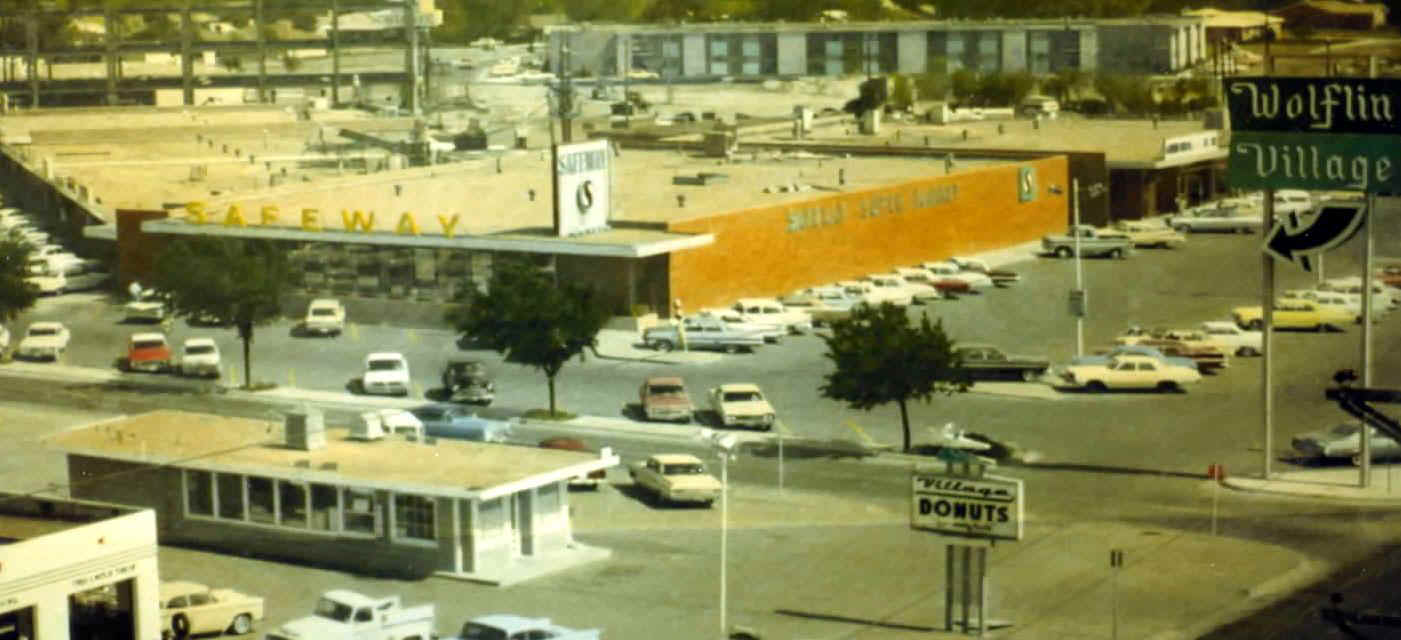 photos above and below courtesy Michael Archer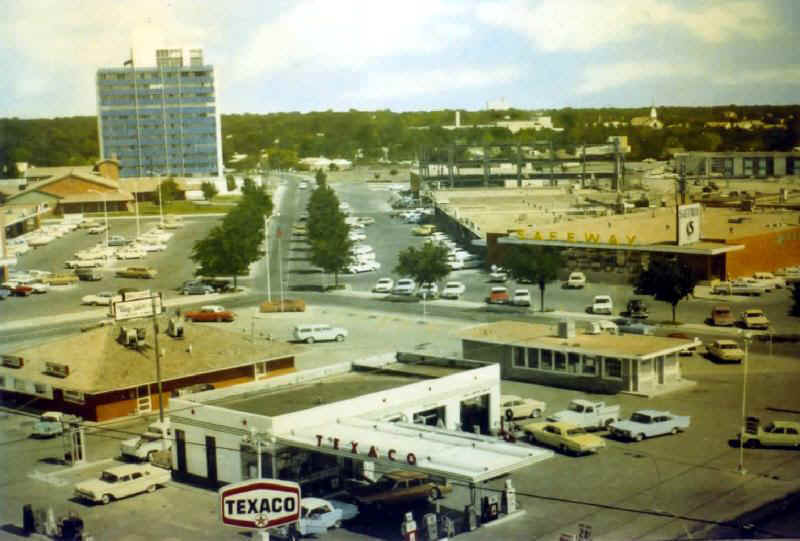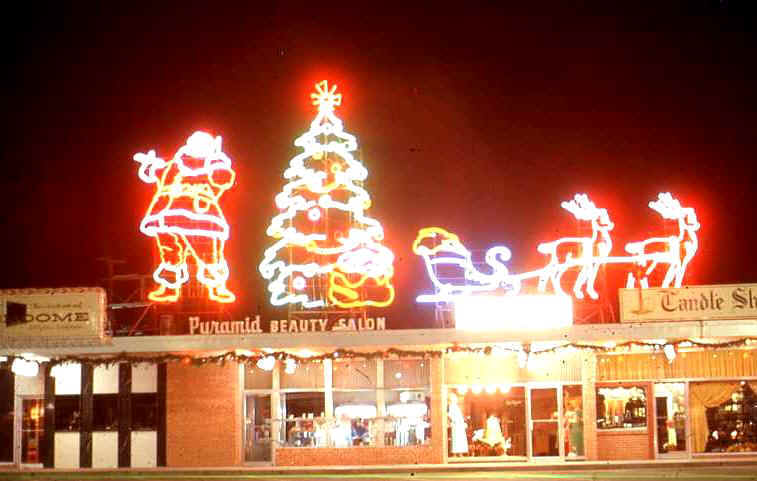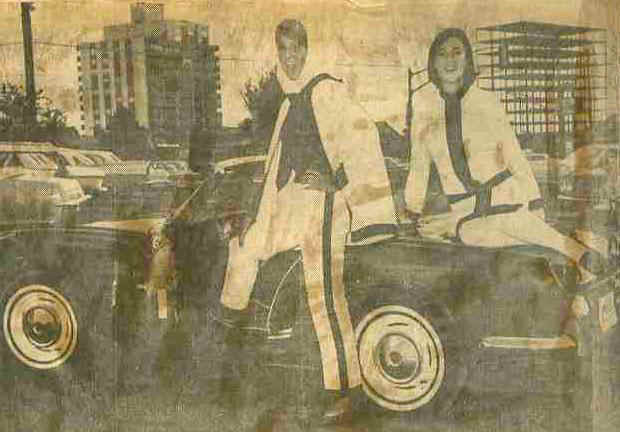 Fashion models near Wolflin Village in '65. Bank of the Southwest Tower under construction on the right.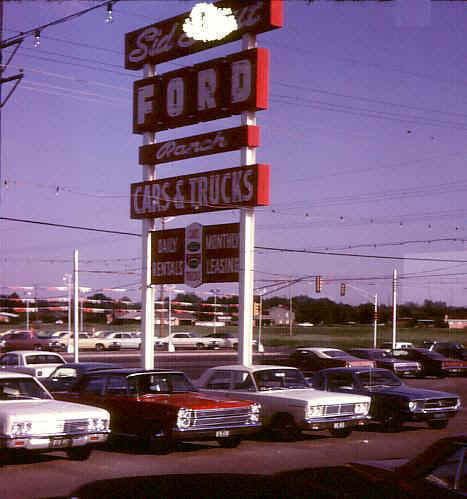 Sid Stout Ford was located on S. Georgia St. (where United Market Street is today)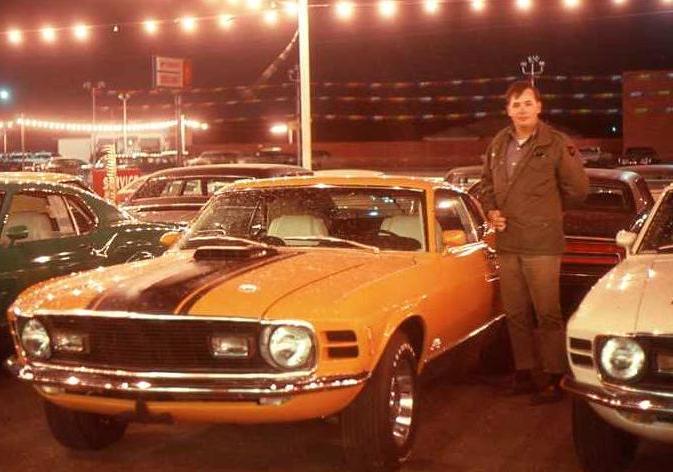 ---

Borden's Milk Plant on The Canyon E-way near 45th Ave (1963)
and at Christmas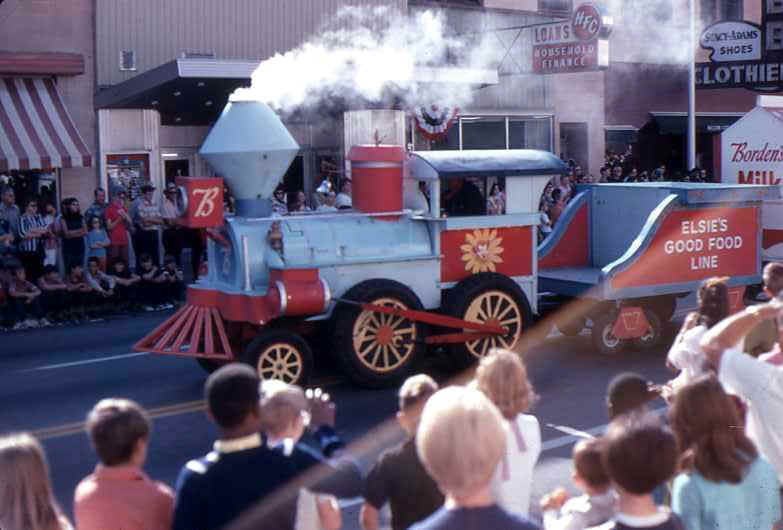 Borden's Train in the Fair Parade
Visit the AMACHRON AT THE FAIR pages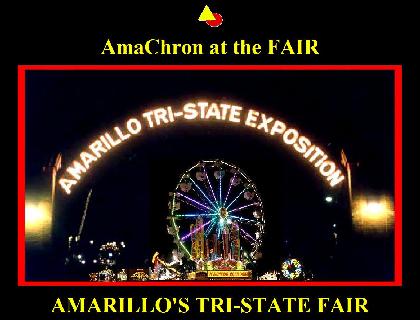 ---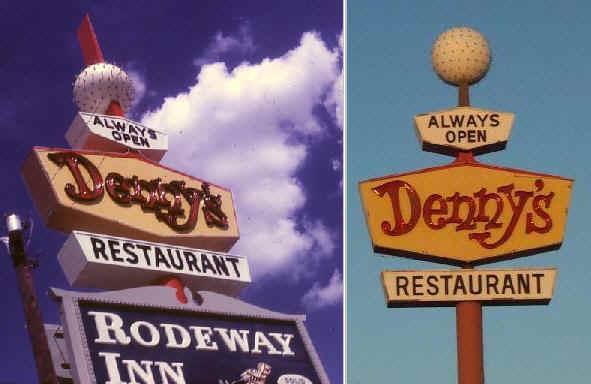 Denny's operated Restaurants on Amarillo Blvd. at Fillmore and on I-40 at Paramount Blvd.

Opened on Paramount Blvd. at I-40 in 1968

I-40 and Paramount Blvd. 1968
The Zuider Zee Restaurant on I-40 W. opened in 1967.
---
Amarillo Civic Center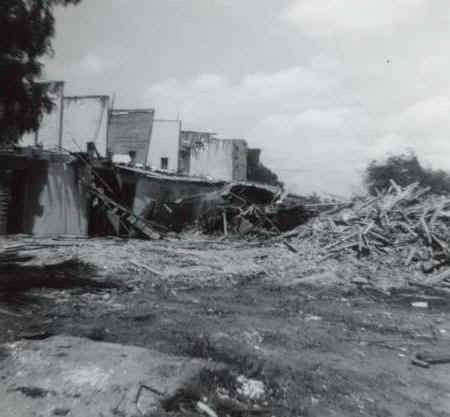 Demolition for the Civic Center construction 1965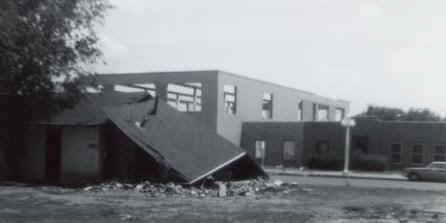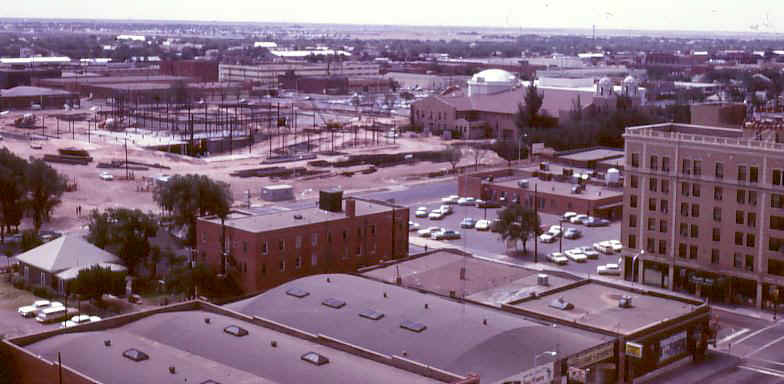 Construction of the Civic Center in 1967.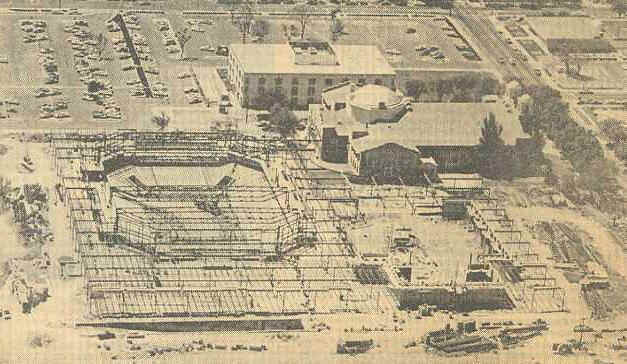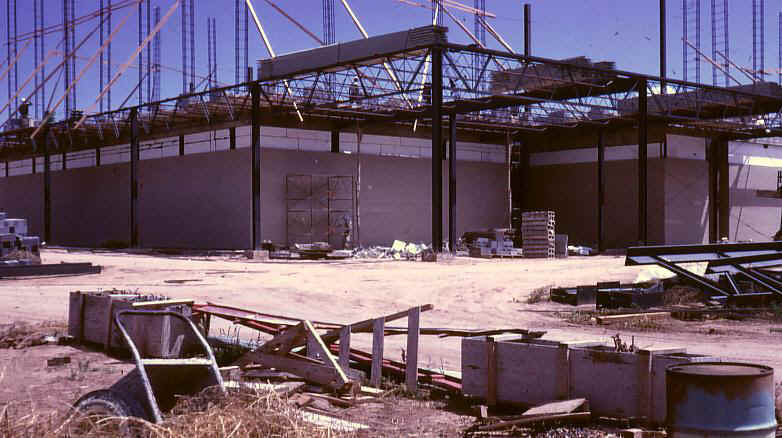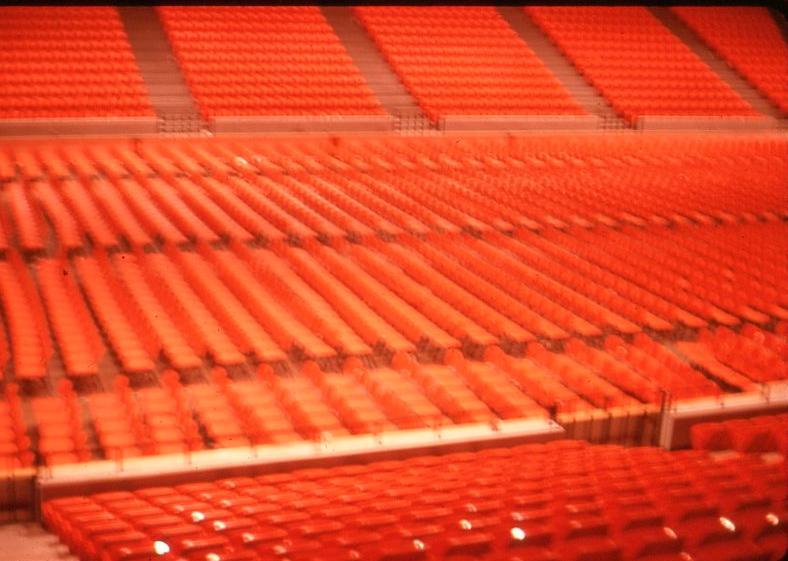 Thousands of brand new seats ready for the first Civic Center concert in 1968.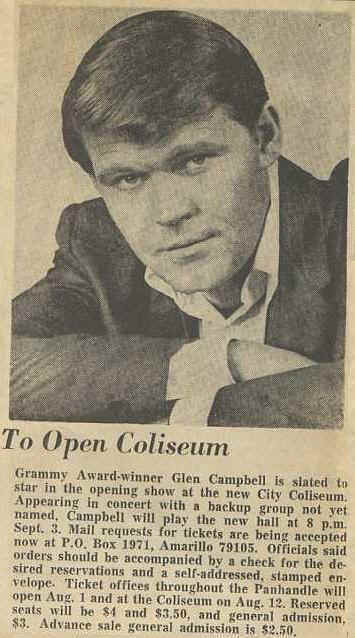 Glen Campbell's Show opened the Civic Center Sept. 3, 1968.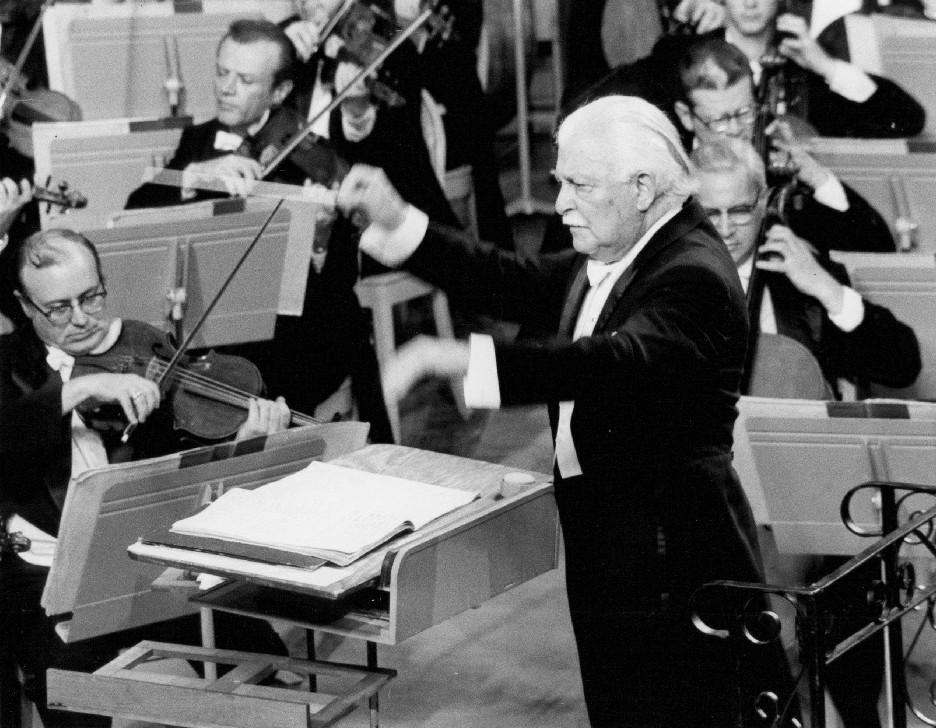 The legendary Arthur Fiedler conducted the Denver Symphony Orchestra in the newly opened
Civic Center Auditorium December 4, 1969.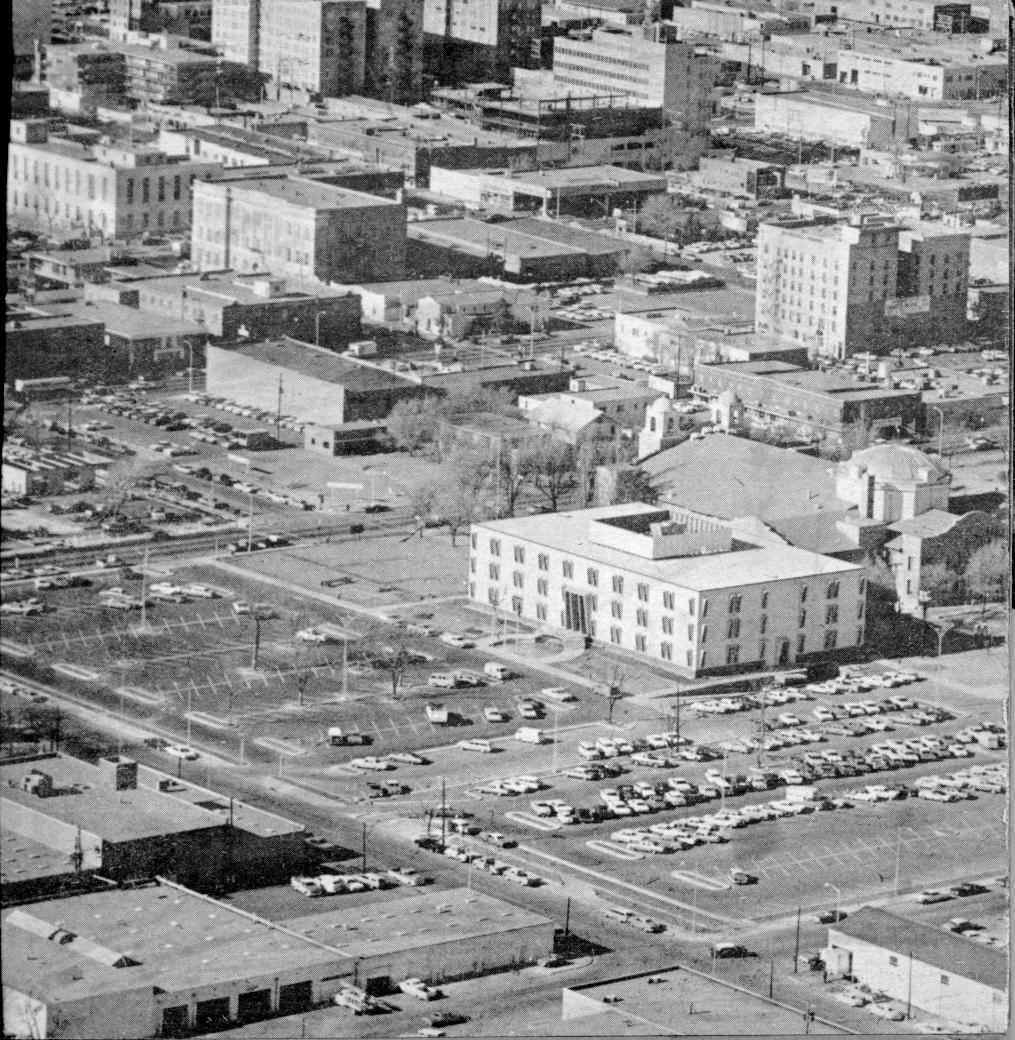 New City Hall and Downtown in 1966. The old City Auditorium is still standing.
---
The Business Building and Parcells Hall construction at Amarillo College Washington St. Campus 1967.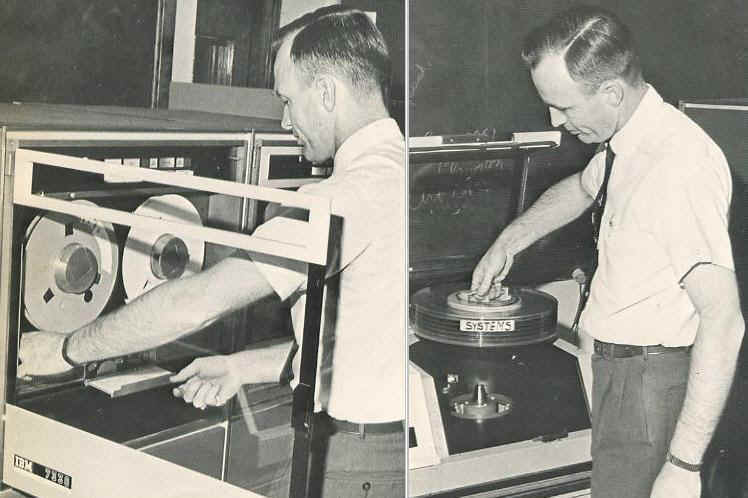 This state-of-the-art IBM computer was installed at Amarillo College in 1967. That SYSTEMS tray, which weighed about 10 pounds, would hold 800 to 1000 times less data than the average one ounce thumb drive you use today.
---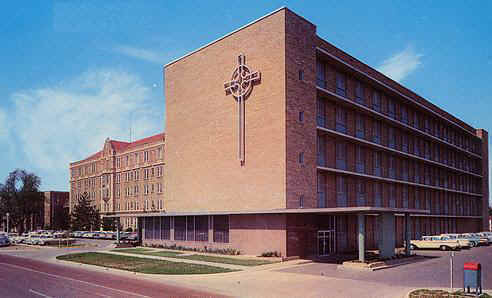 St. Anthony's Hospital on Polk Street at Amarillo Blvd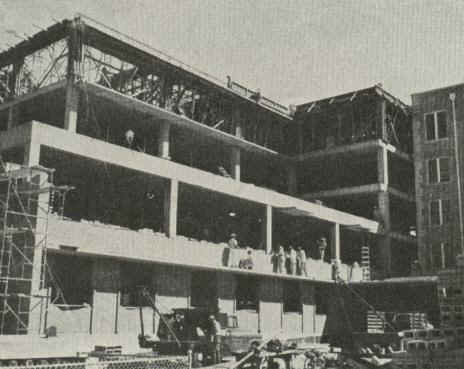 St. Anthony's Hospital built a major addition in 1960.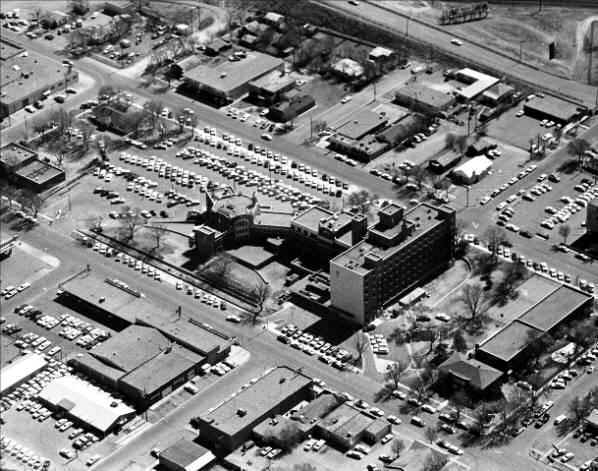 North West Texas Hospital on W. 6th circa 1964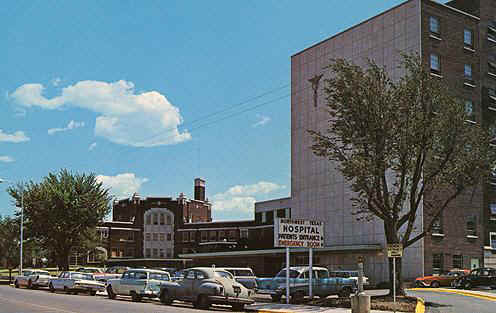 Northwest Texas Hospital moved to a new facility in The Amarillo Harrington Regional Medical Center in 1982.
This building is now a retirement center.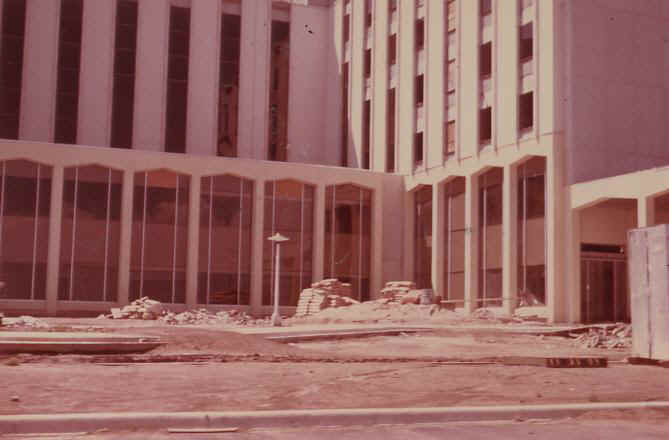 Baptist Hospital construction in the Medical Center (1967)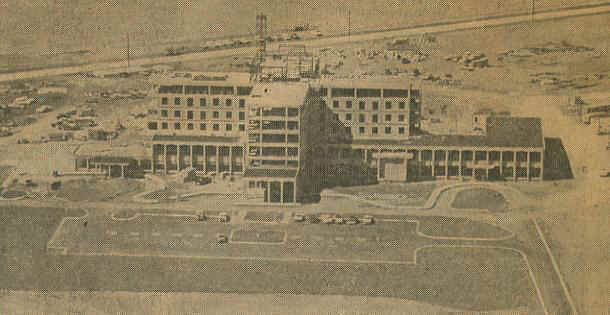 (that dirt road behind the hospital is now the major thoroughfare Coulter Rd)

The Medical Center still looked very barren in 1969. That's Wallace Blvd on the right.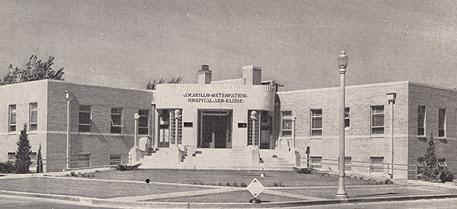 Osteopathic Hospital On W. 10th Ave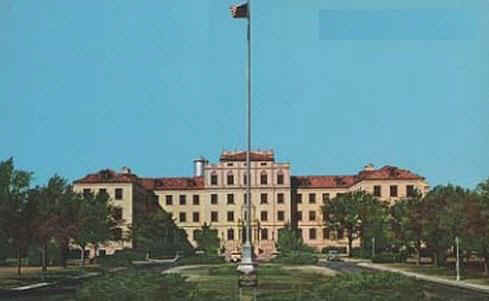 Amarillo Veteran's Hospital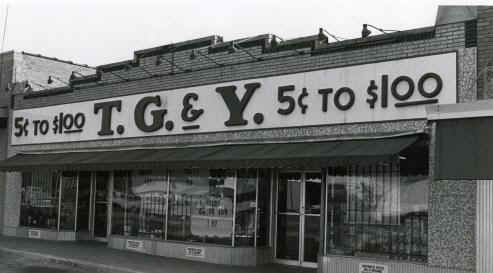 The T G & Y store on N. Fillmore St
and a newer store in Fleetwood Center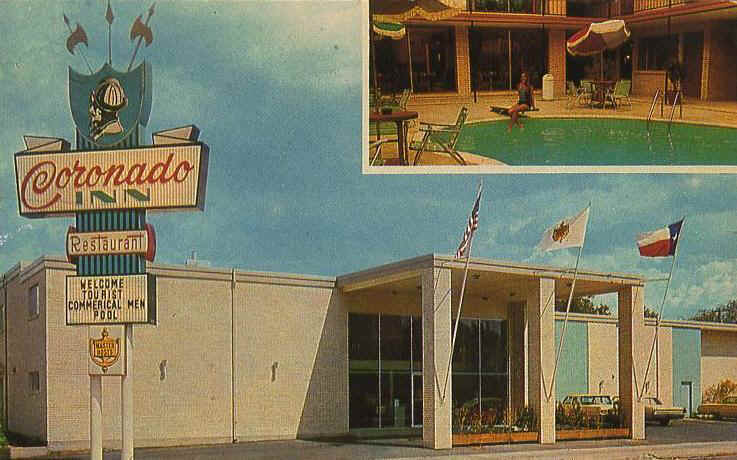 The Coronado Inn & Restaurant at 7th and S. Pierce Downtown served the world's best chicken fried steak (1965-1977).
[DEMOLISHED 2017]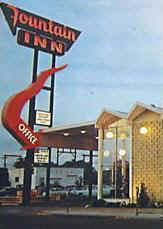 7th & Fillmore Downtown
Trade Winds Motel on N. Fillmore at N. E. 10th
[DEMOLISHED]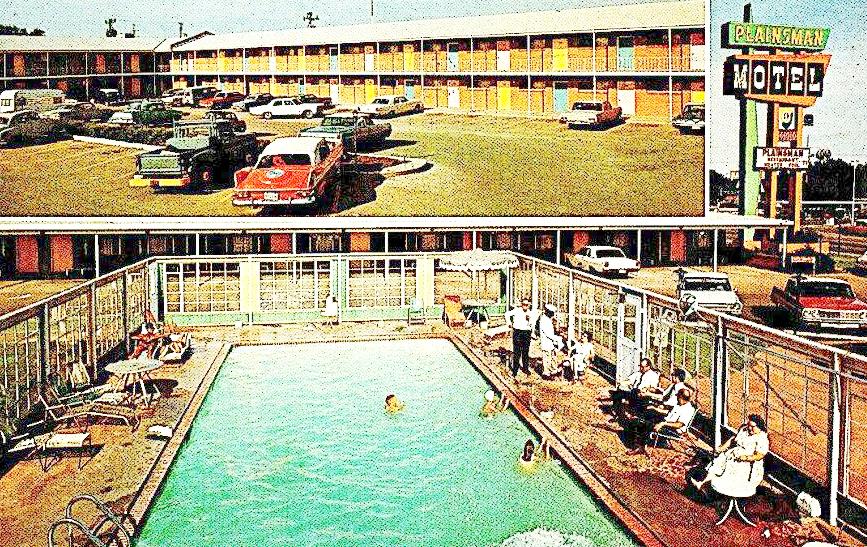 Plainsmen Motel on Amarillo Blvd. near Mirror St.
[DEMOLISHED]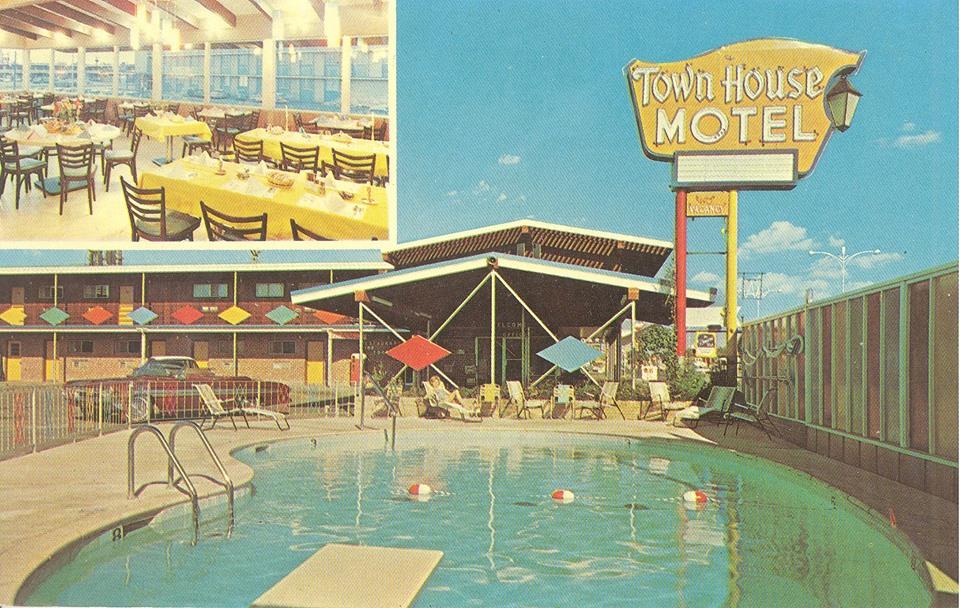 Towne House Motel at Amarillo Blvd and Tyler St.
[ STILL OPEN ]

Colonial Manor Motor Hotel on Amarillo Blvd.
[ STILL OPEN UNDER A NEW NAME]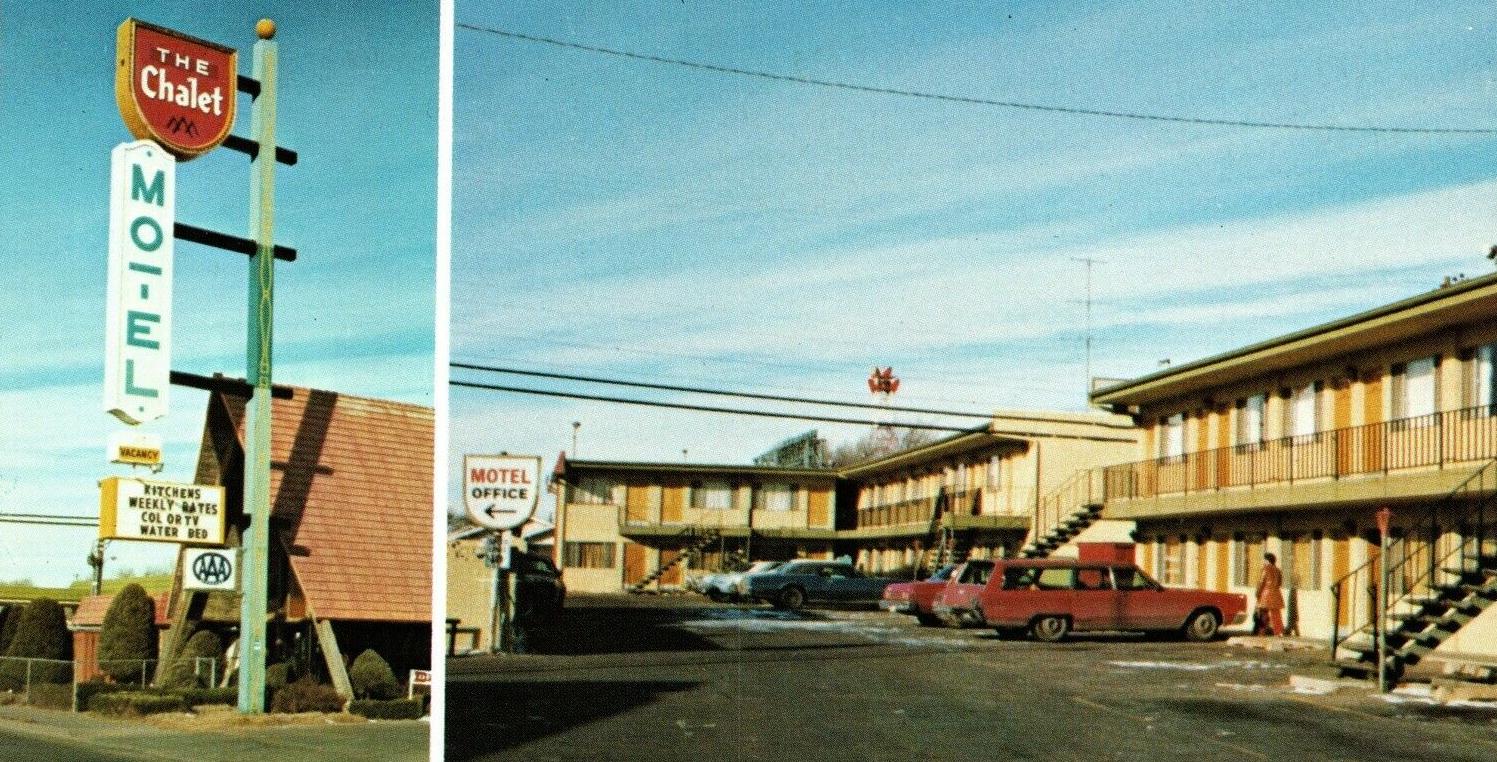 The Hyatt Chalet Motel at Amarillo Blvd and Fillmore opened in 1964.
[DEMOLISHED]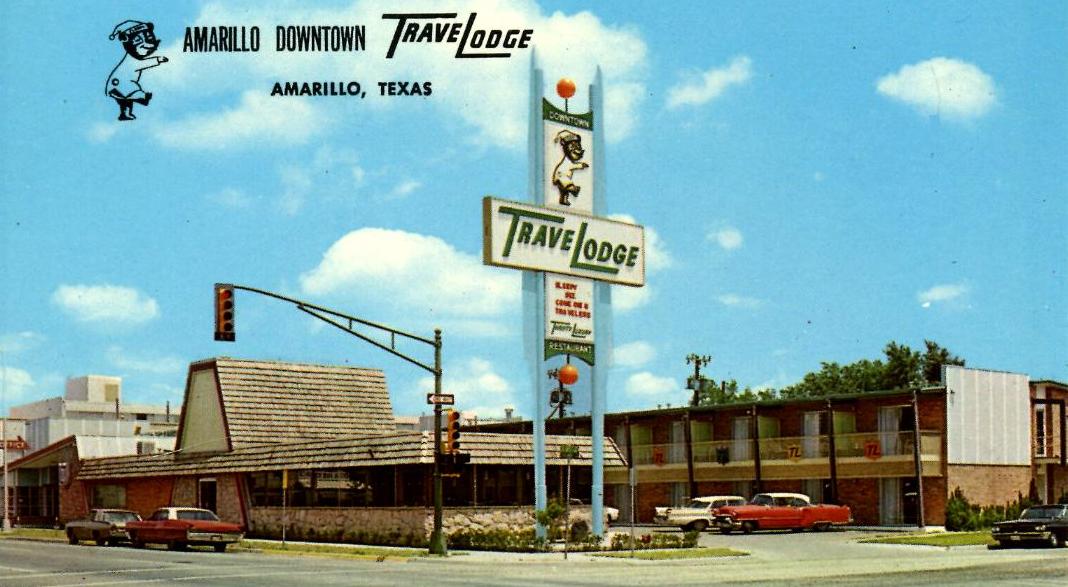 Travel Lodge, Downtown at Fillmore and SE 8th.
[DEMOLISHED BY HAPPY STATE BANK FOR A PARKING LOT]
---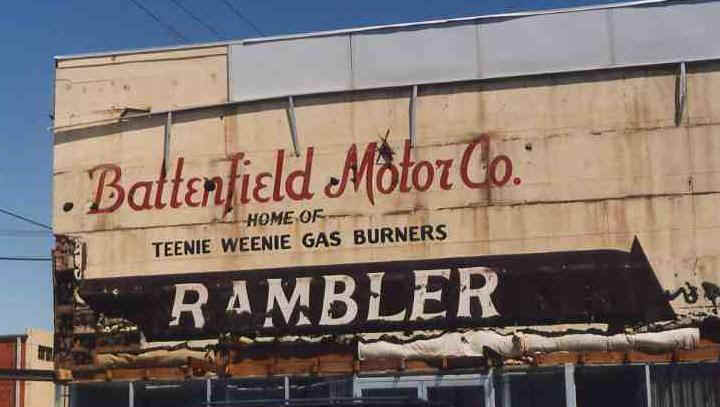 Battenfield Motors at 2nd and S. Polk sold the Rambler line of cars.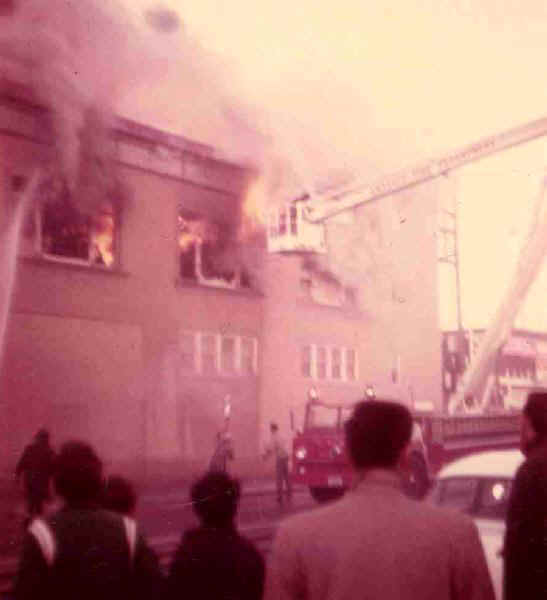 Whites Auto 10th and Polk Downtown burned in 1968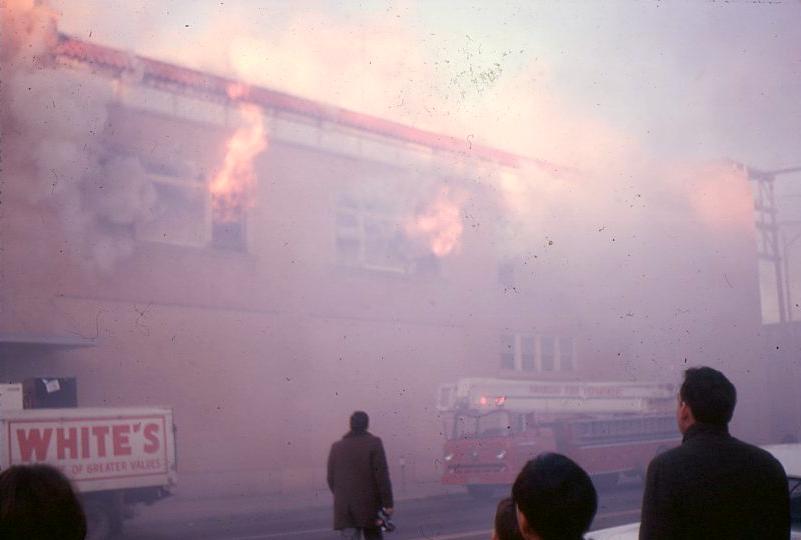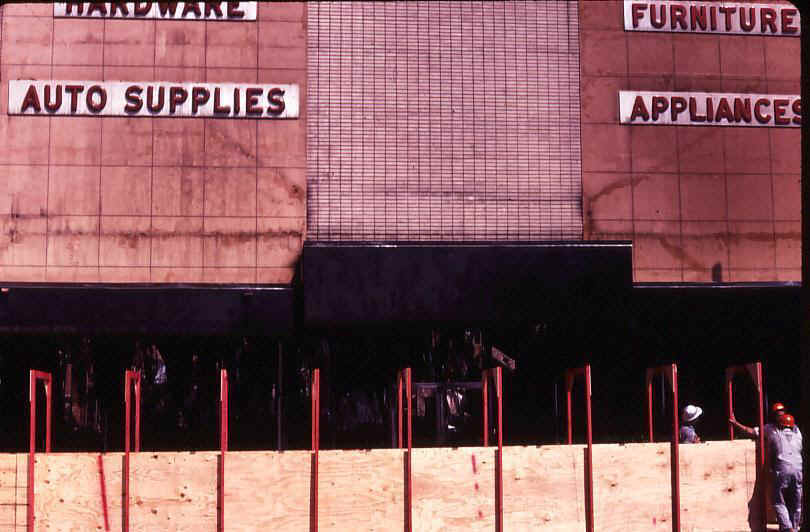 ---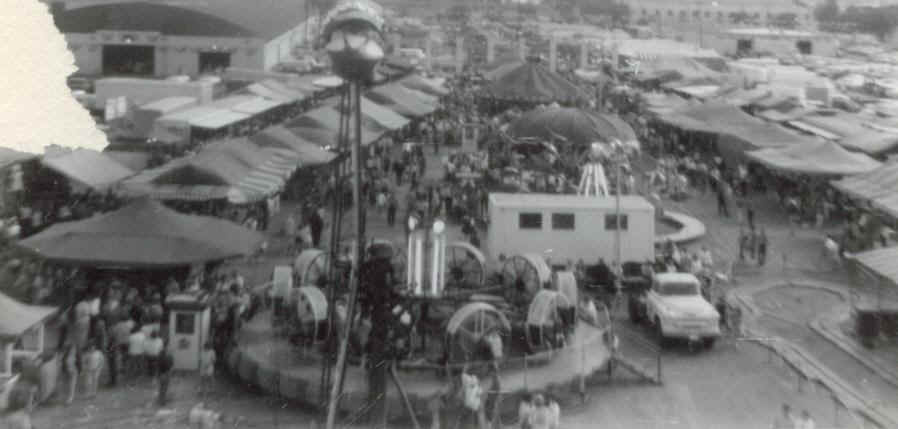 Tri-State Fair 1963
SEE MANY, MANY MORE PHOTOS FROM THE FAIR
PAST AND PRESENT
AmaChron at the Fair link at the bottom of this page.
---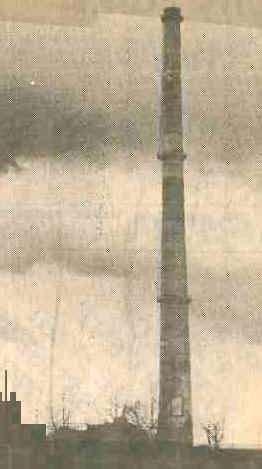 The smokestack at the old Zinc Smelter was a landmark for decades.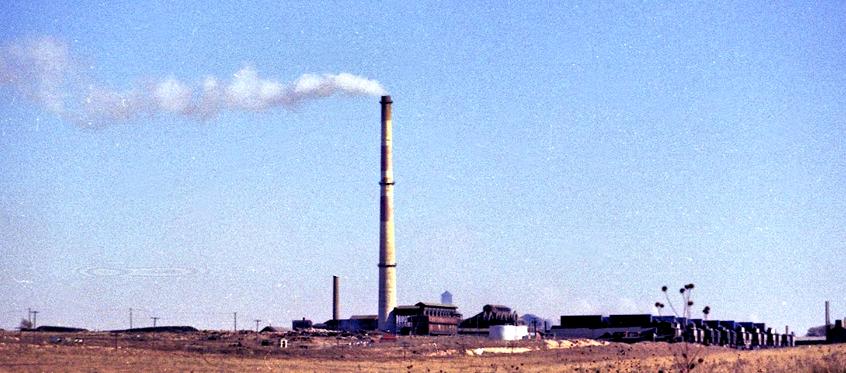 ---
at the zoo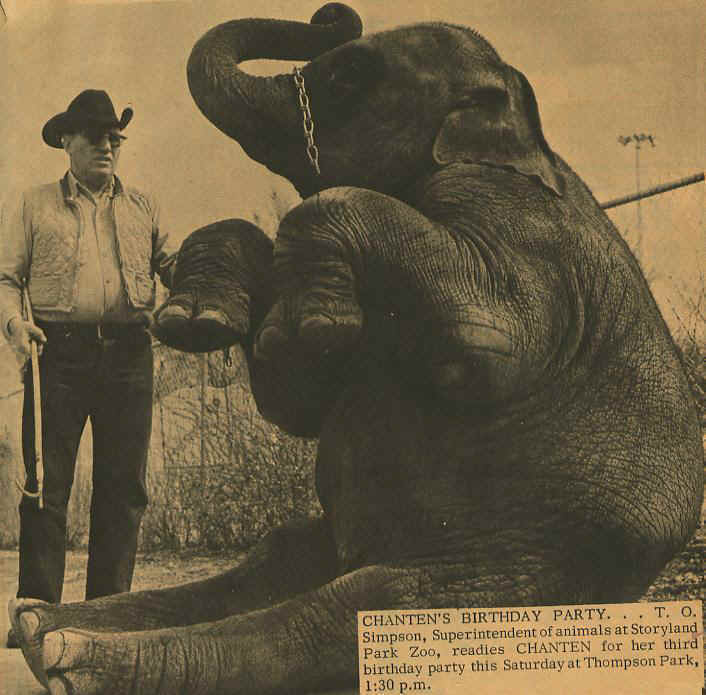 "Chanten", the elephant, was named after KFDA TV, Channel 10, which spearheaded
the Amarillo Storyland Zoo fund raising efforts in the early '60s. (Photo March 1966)
San Jacinto is on old Route 66 (W. 6th Ave)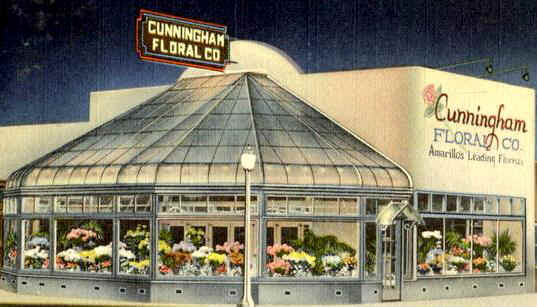 Cunningham Floral was at the east end of San Jacinto( 6th and McMasters)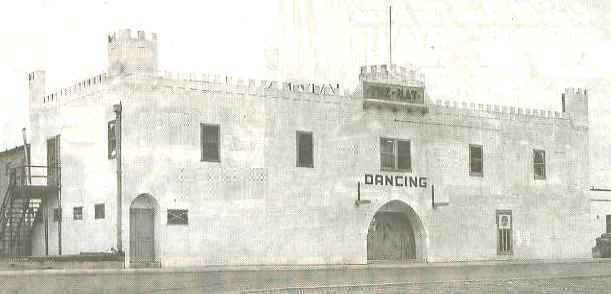 The "Nat" Ballroom (W. 6th at Georgia)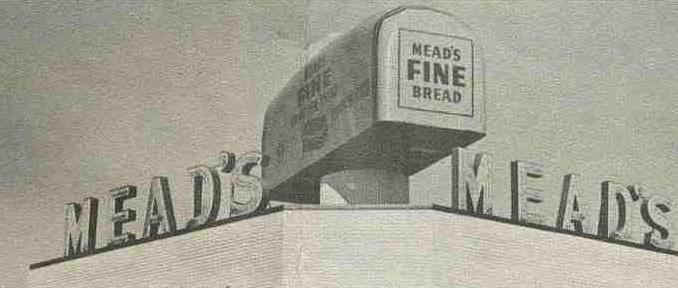 ---
Palo Duro Canyon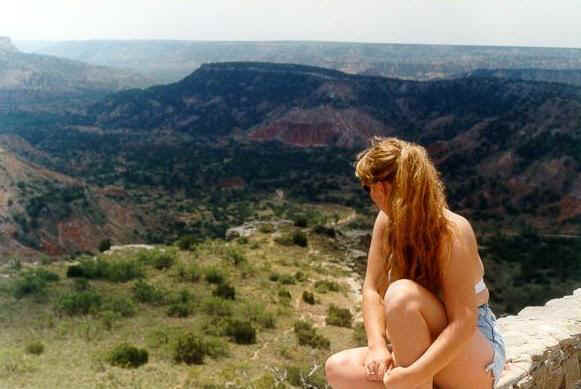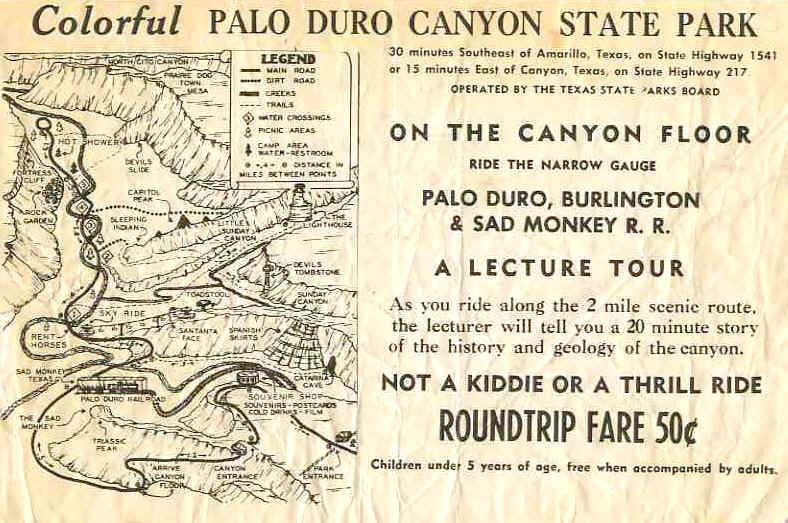 Take a video ride on the Sad Monkey Railroad: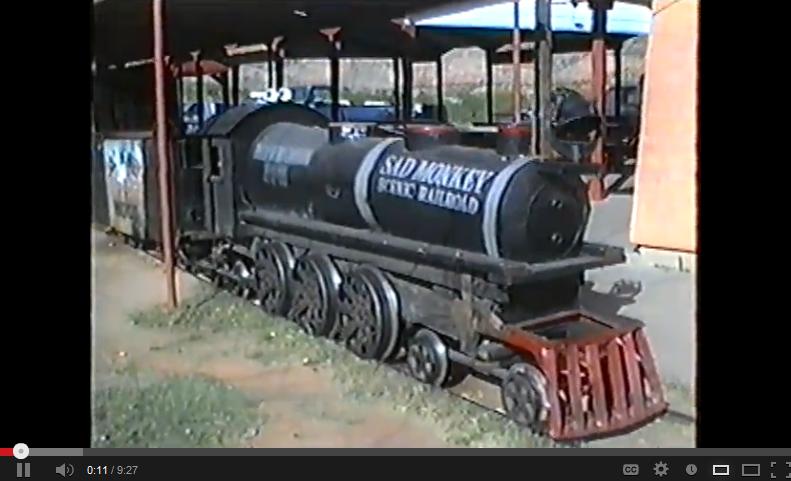 CLICK THE PIC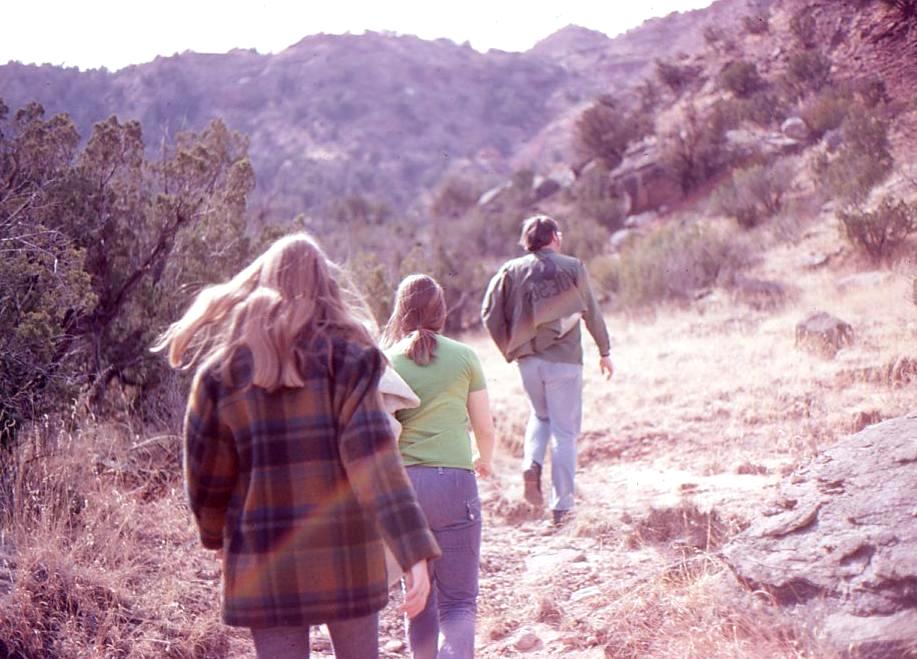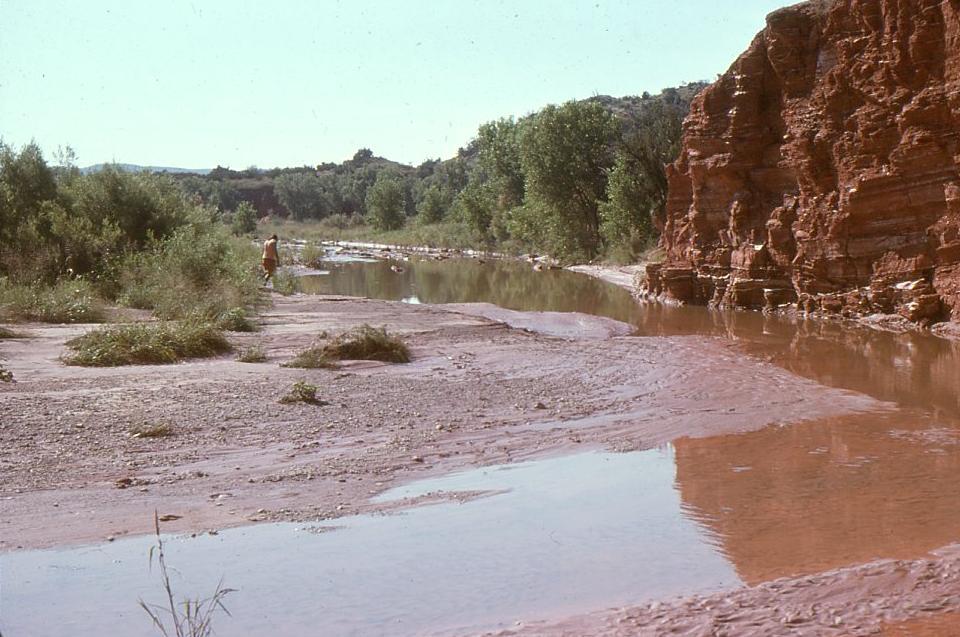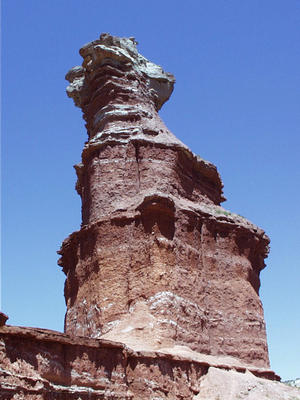 ---
Wonderland in Thompson Park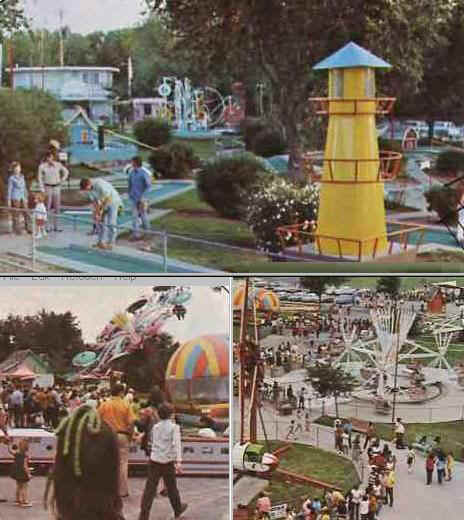 Read the history of Wonderland Park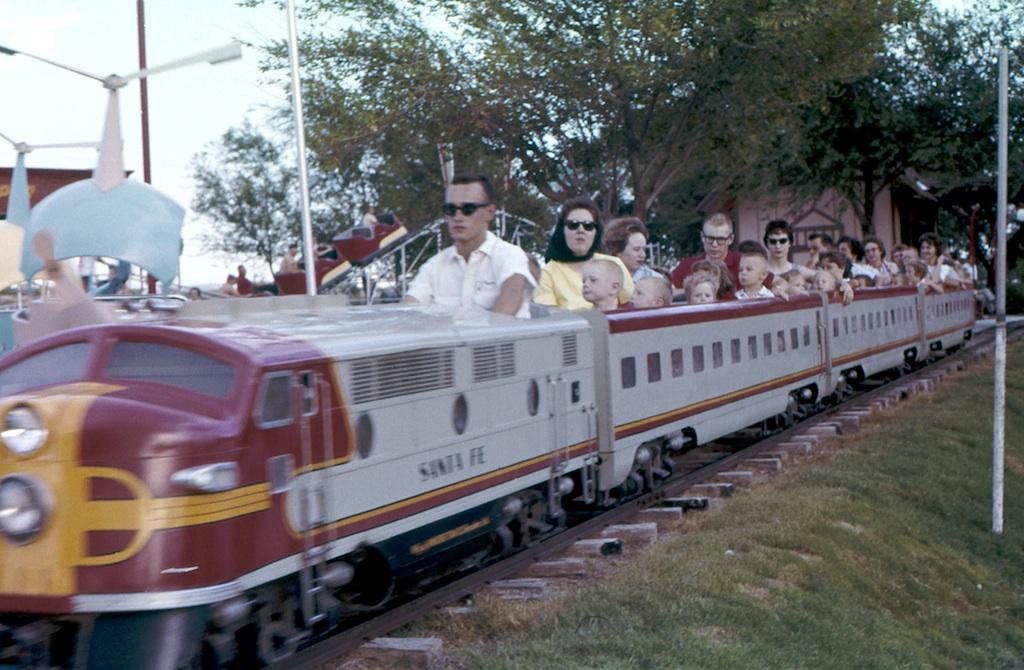 PRINTED MATTER
---

Amarillo's other newspaper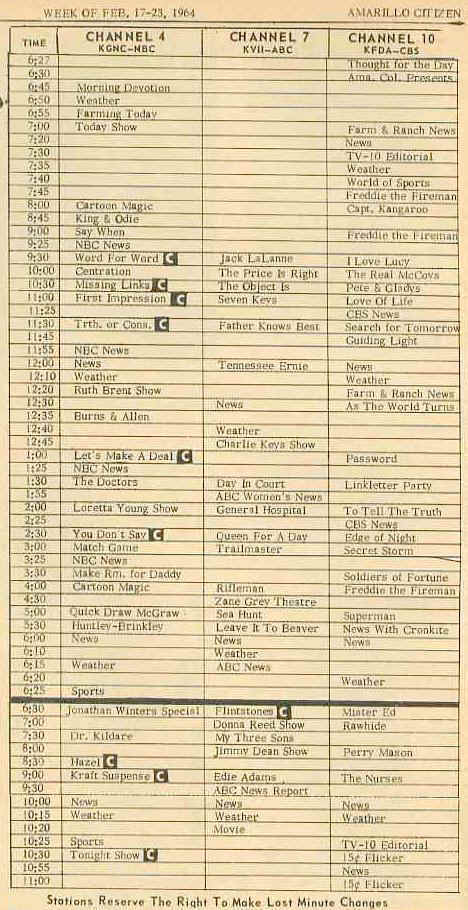 It was a very simple TV Schedule in 1964.
(The C indicates a program presented in color)
---
Putt Powell was a legend.
---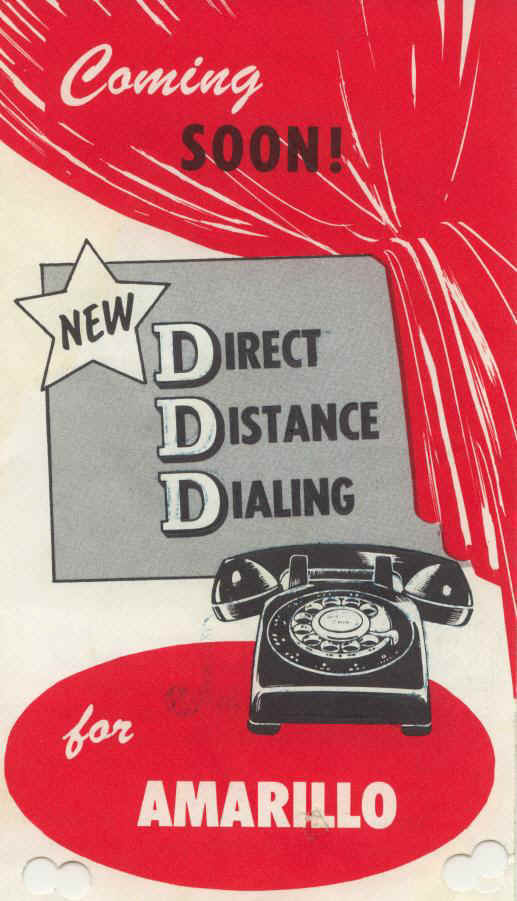 DDD in '63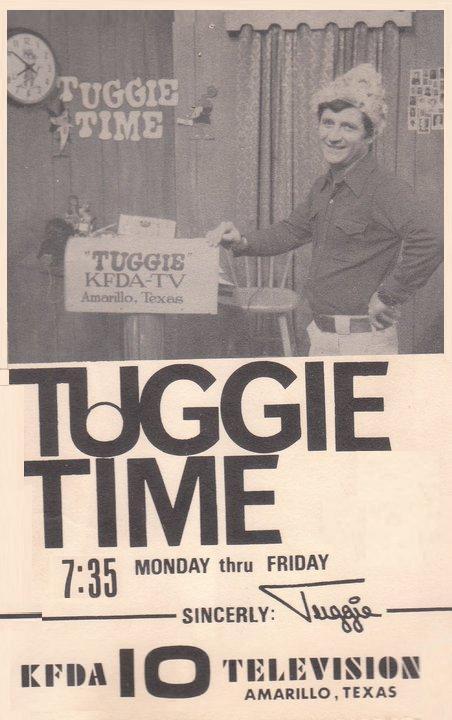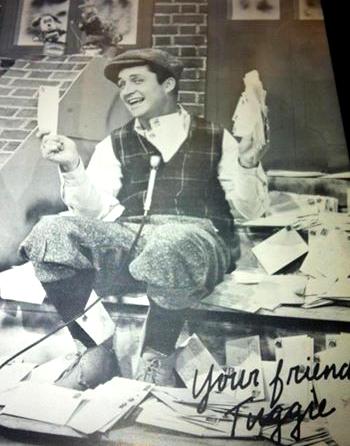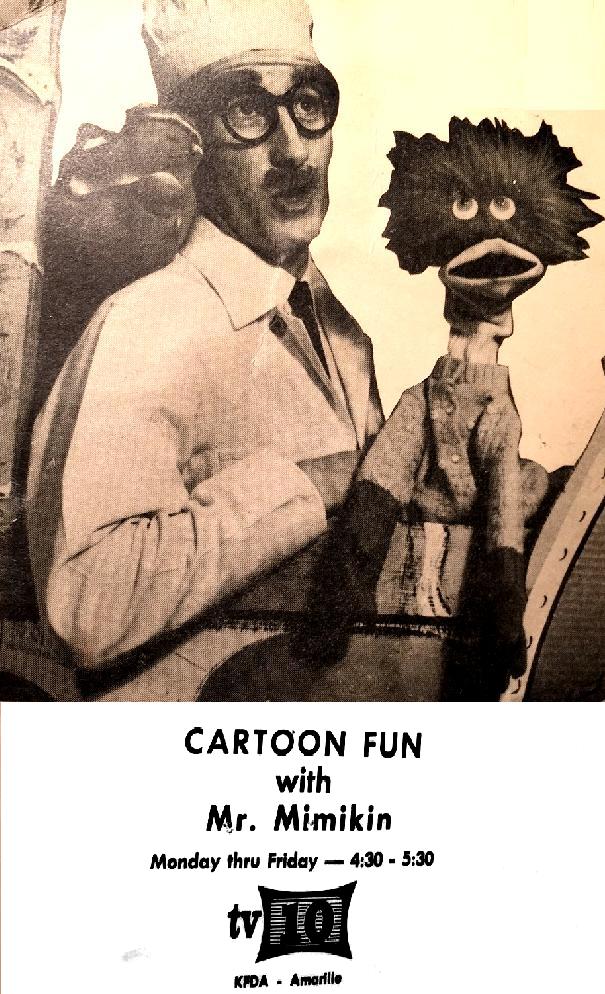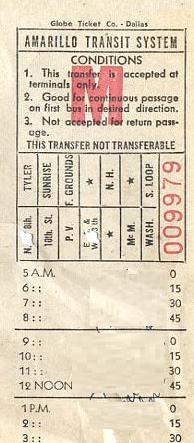 A city bus transfer ticket circa 1967
and a token from years before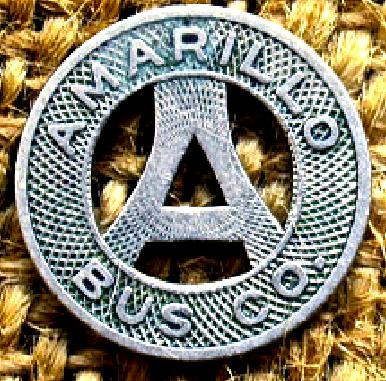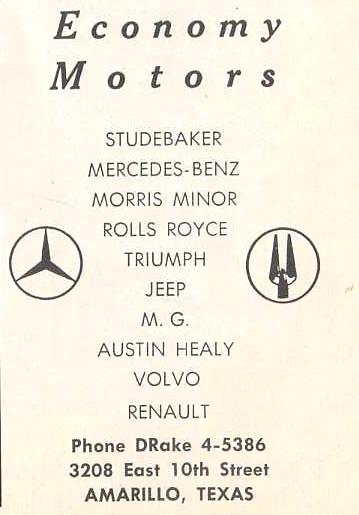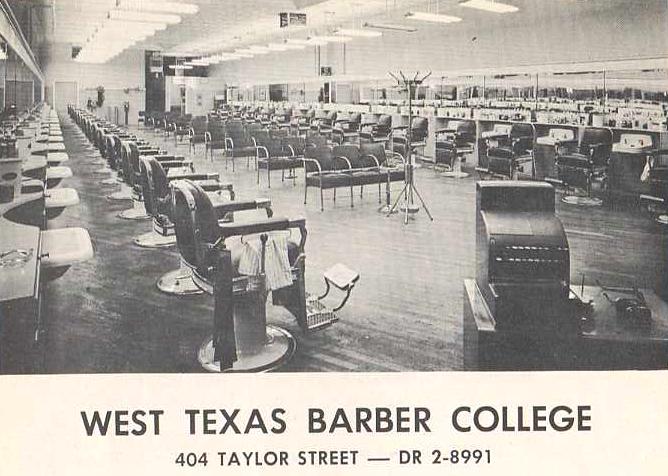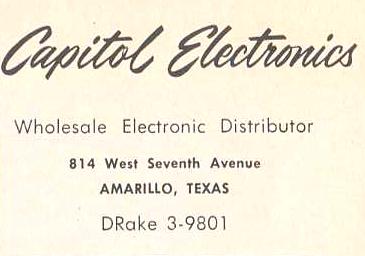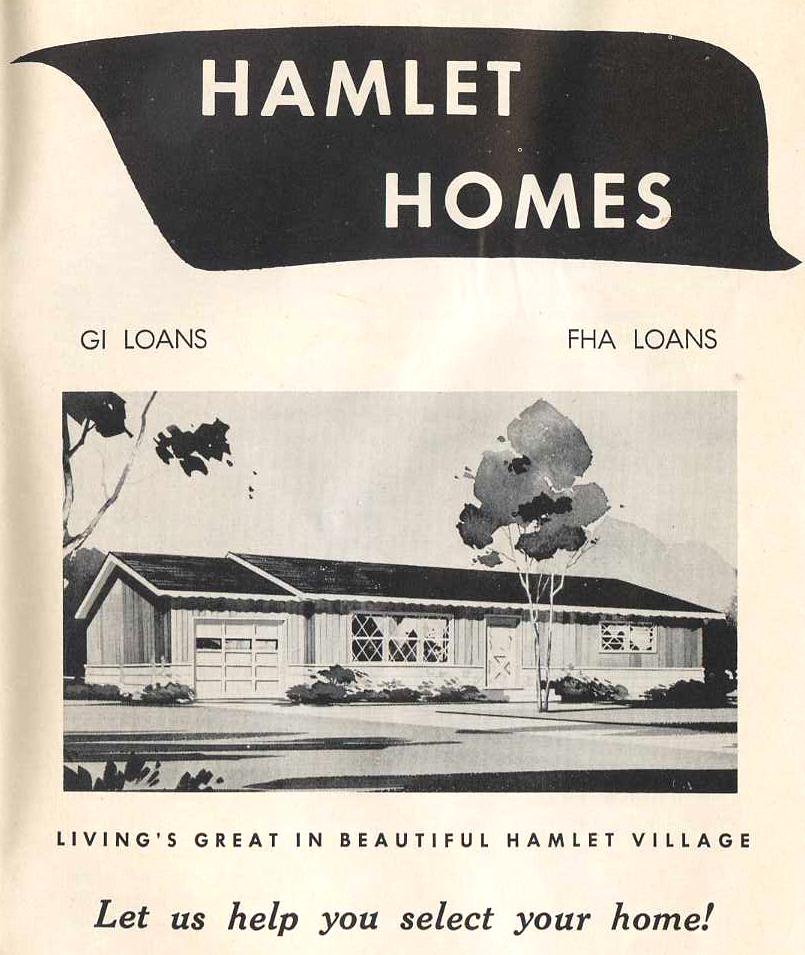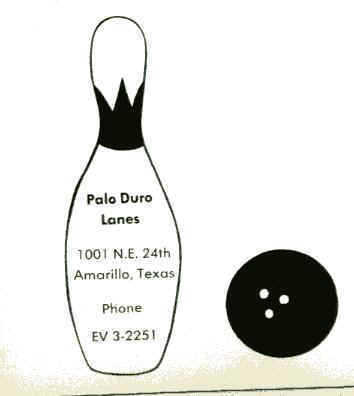 PD Bowl 1963-1982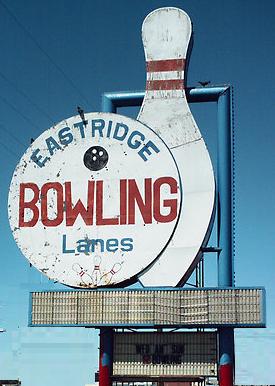 Eastridge Bowl opened in the early 60s and is still in business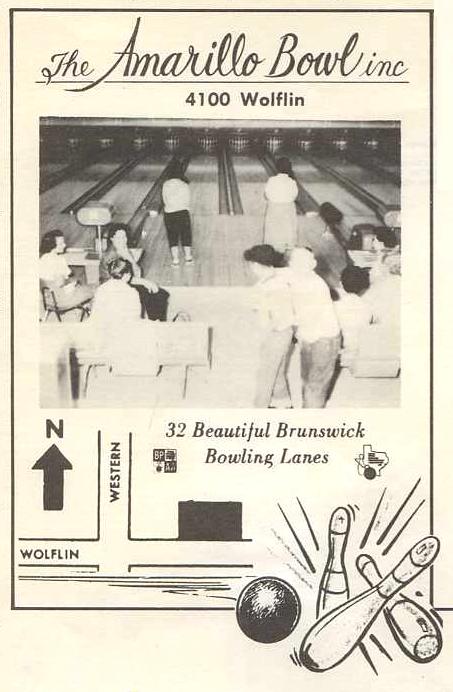 The Amarillo Bowl has been demolished and replaced with a parking lot.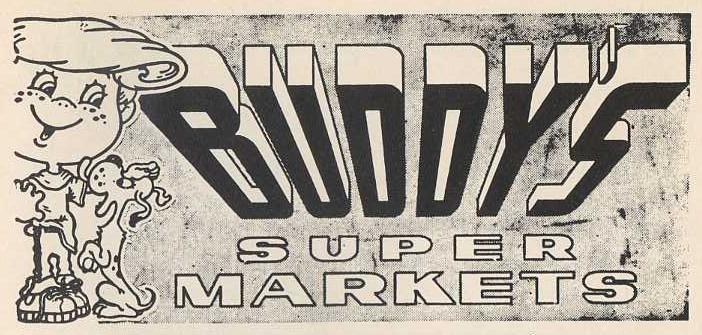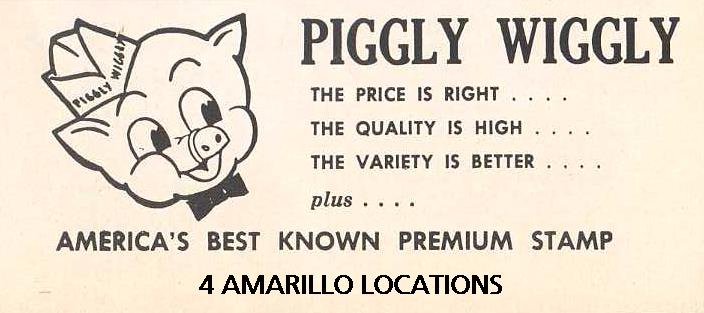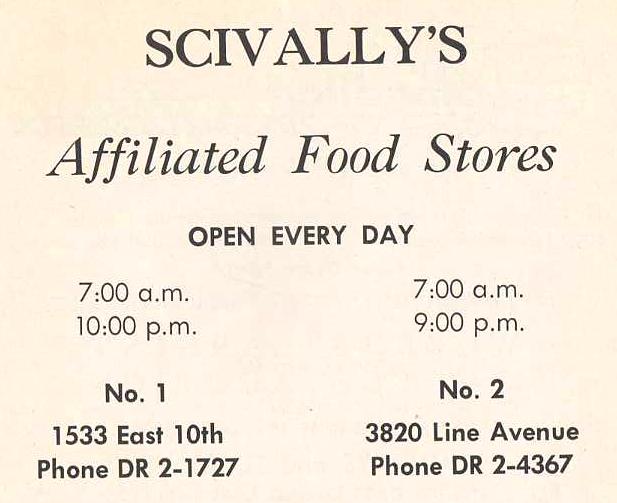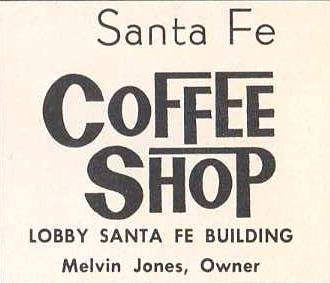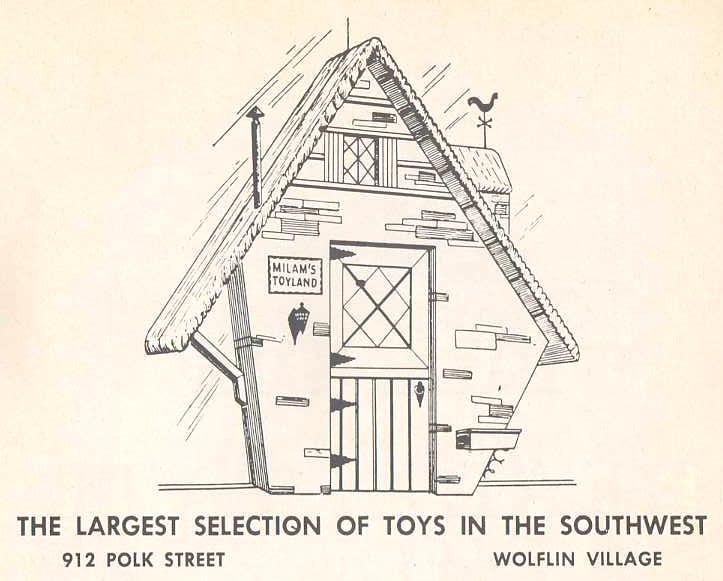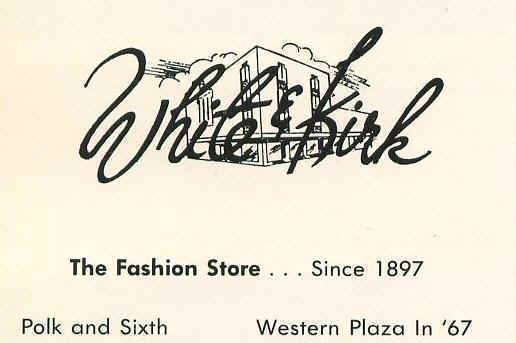 1897 - 1969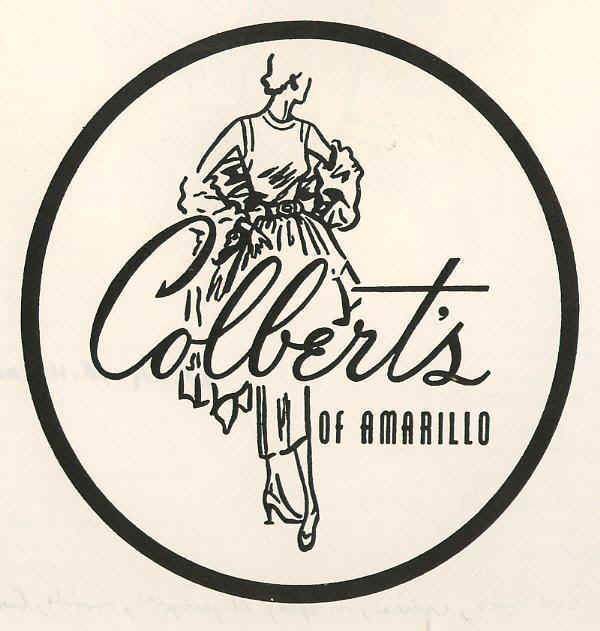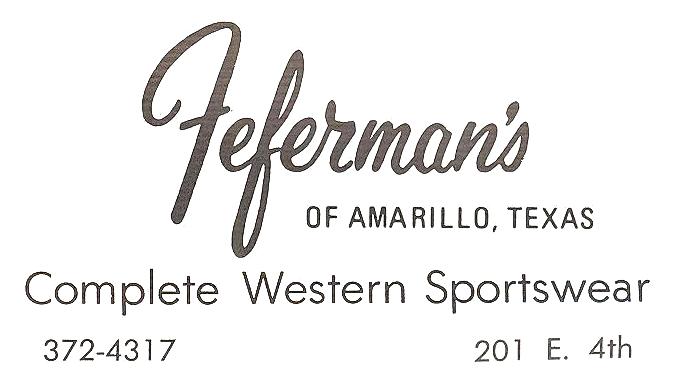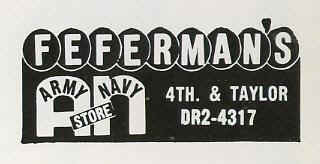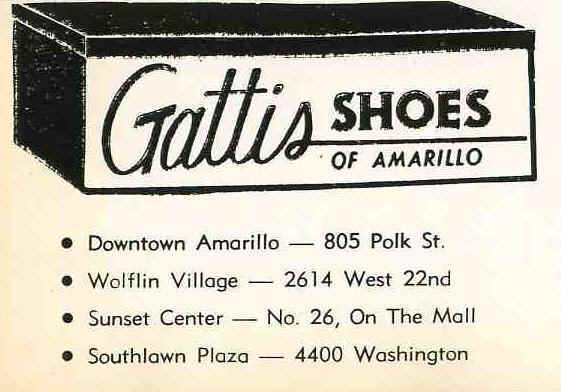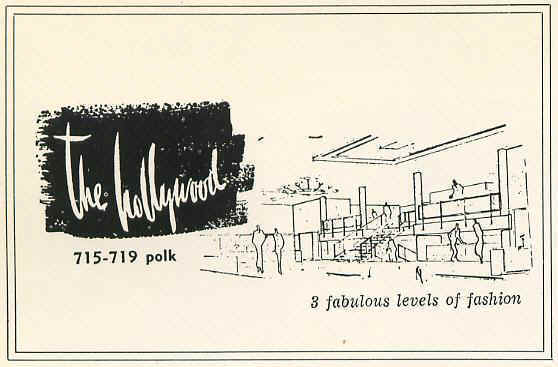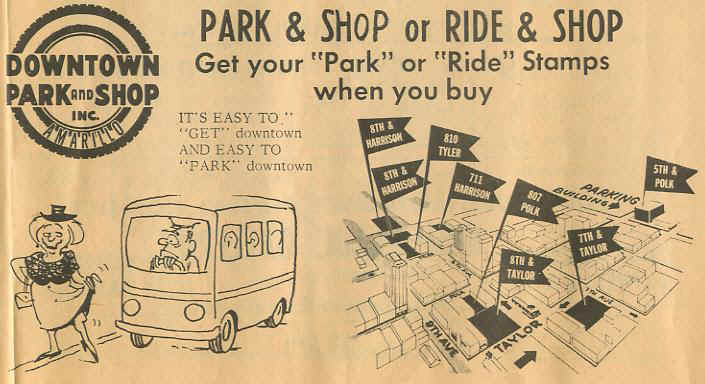 Downtown Park & Ride & Shop buses 1965. CLICK to play Downtown's jingle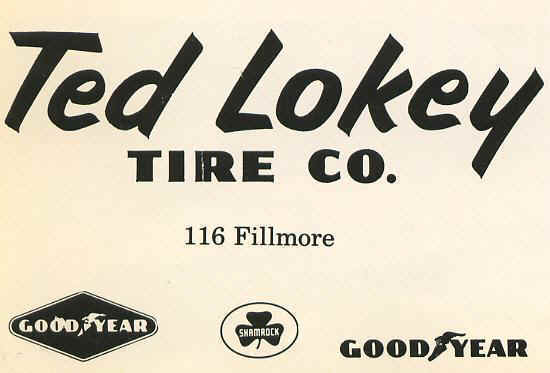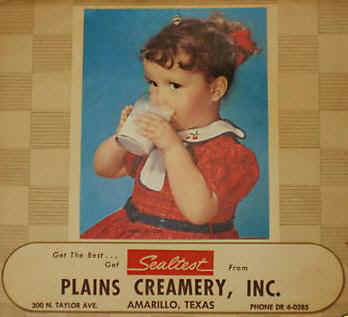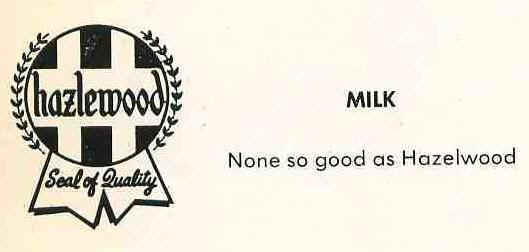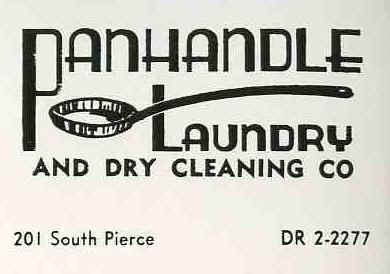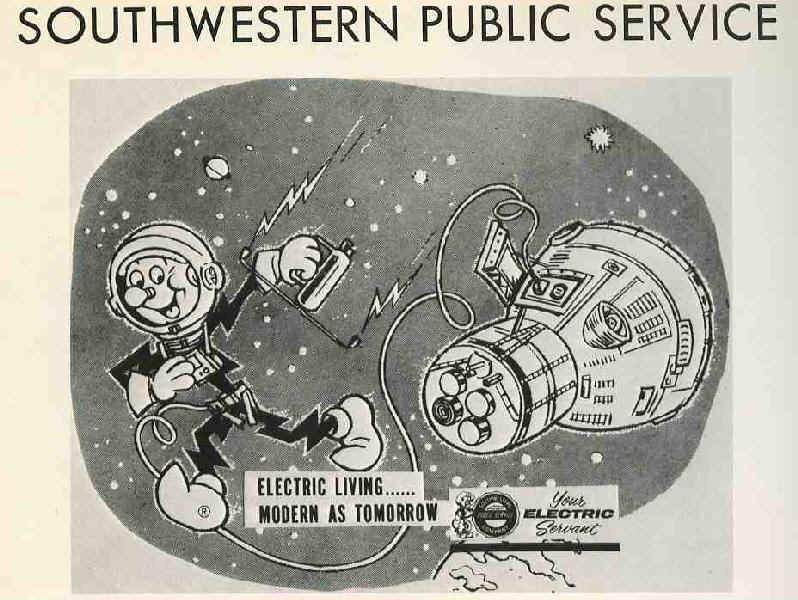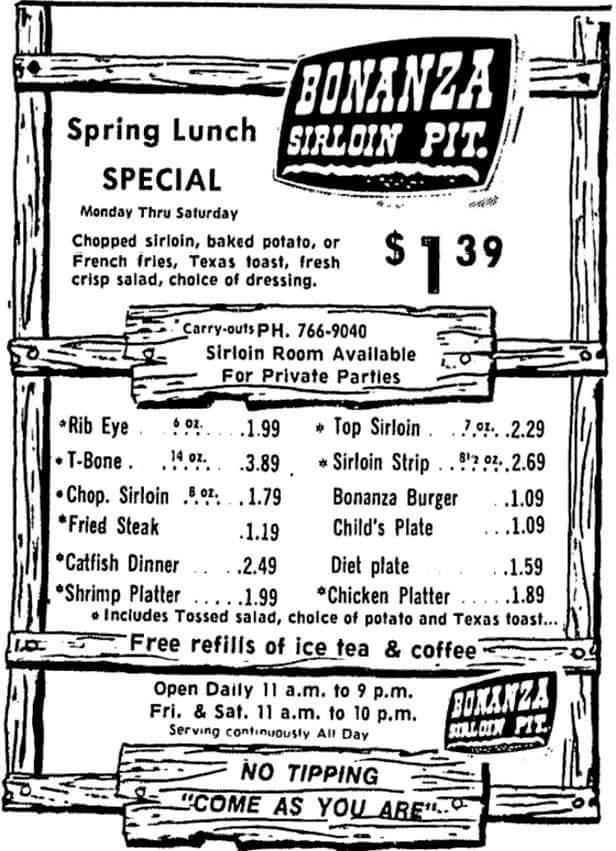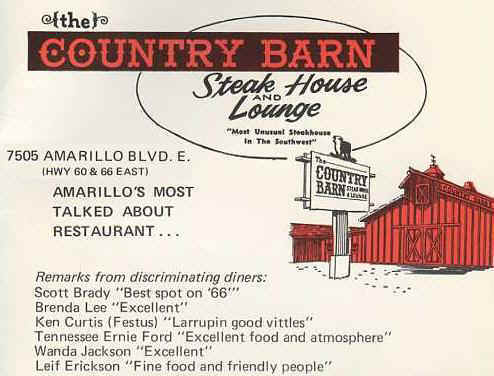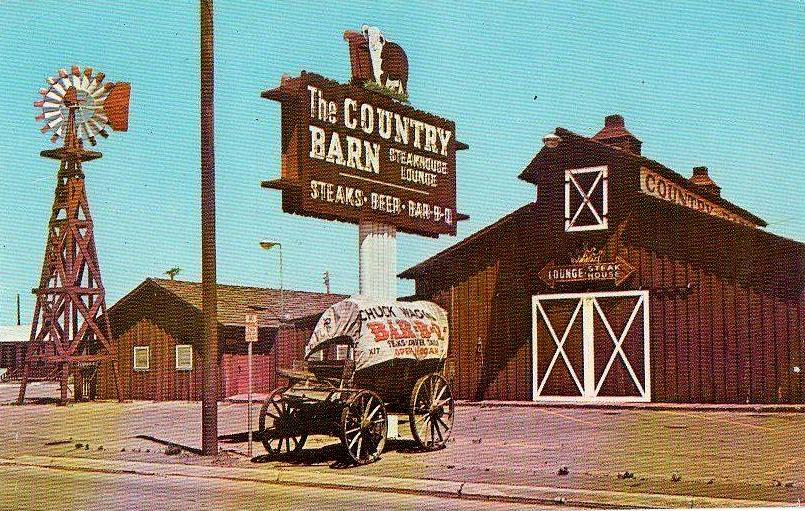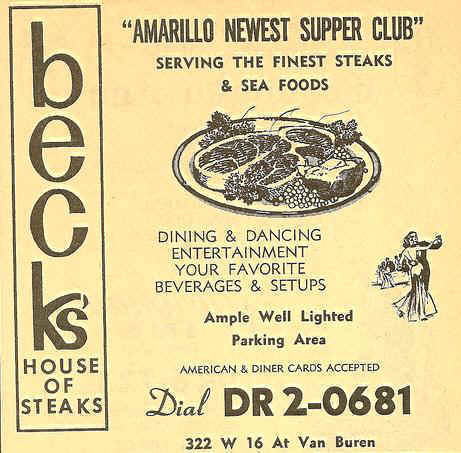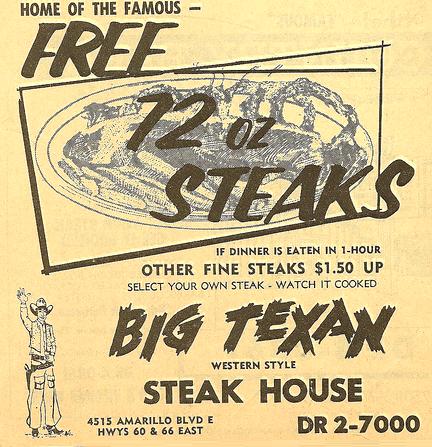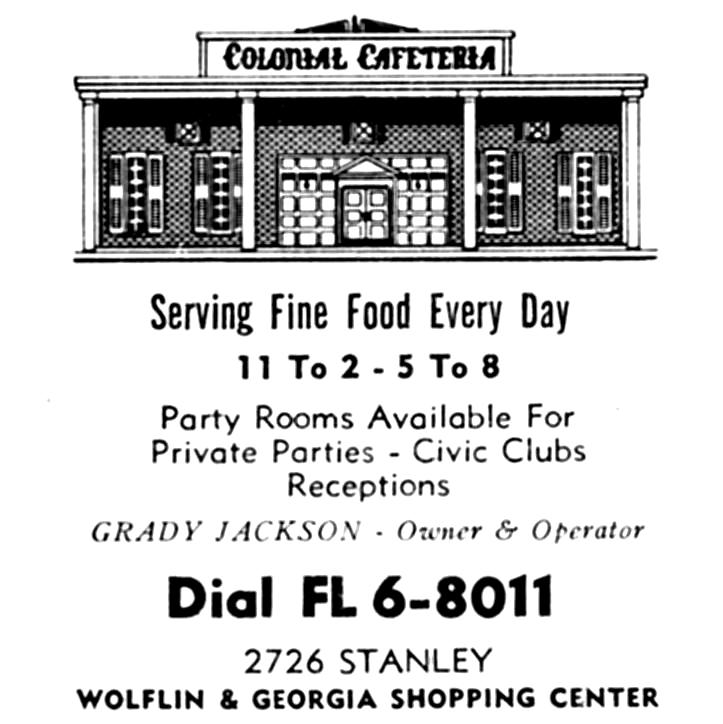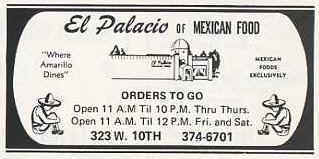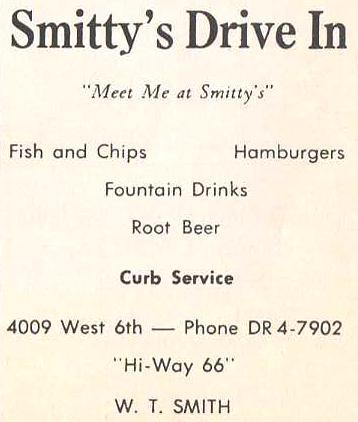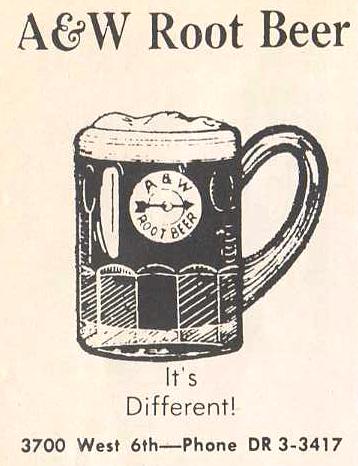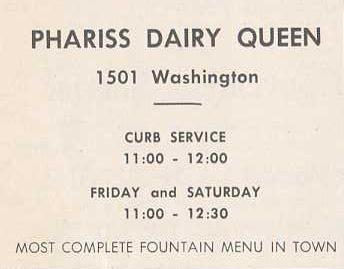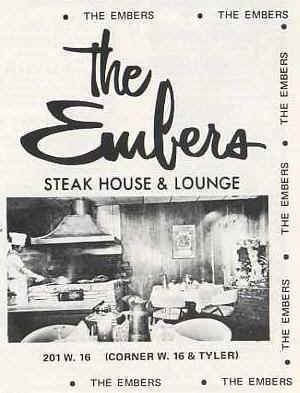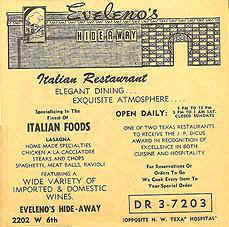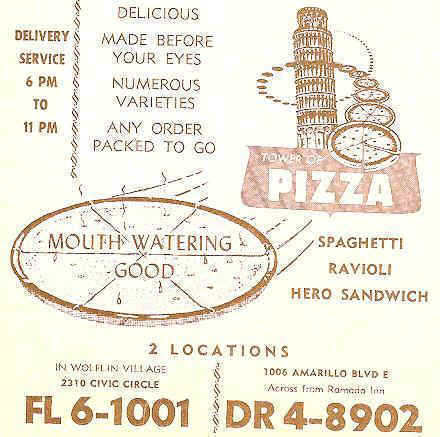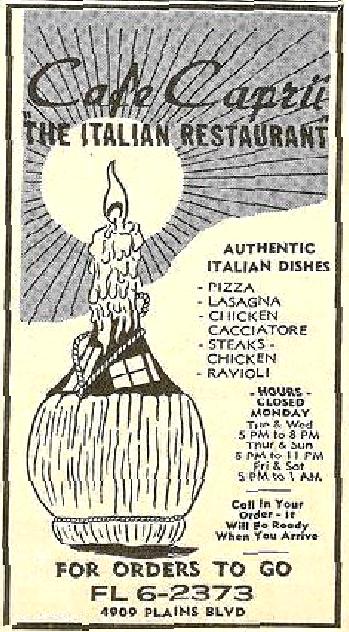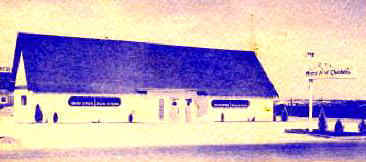 The original Myers Fried Chicken location on W. 6th (Old Route 66)
Old Route 66 location (pre 1962)
New location on Georgia (1963)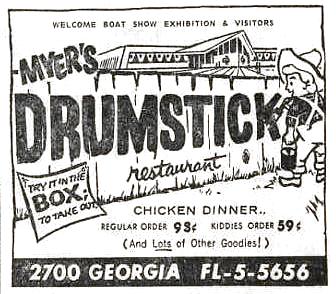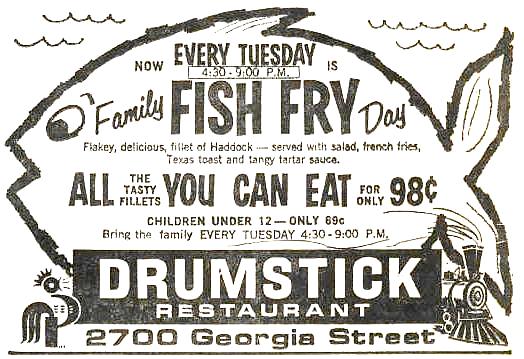 A glass of iced tea would cost you 29¢ more.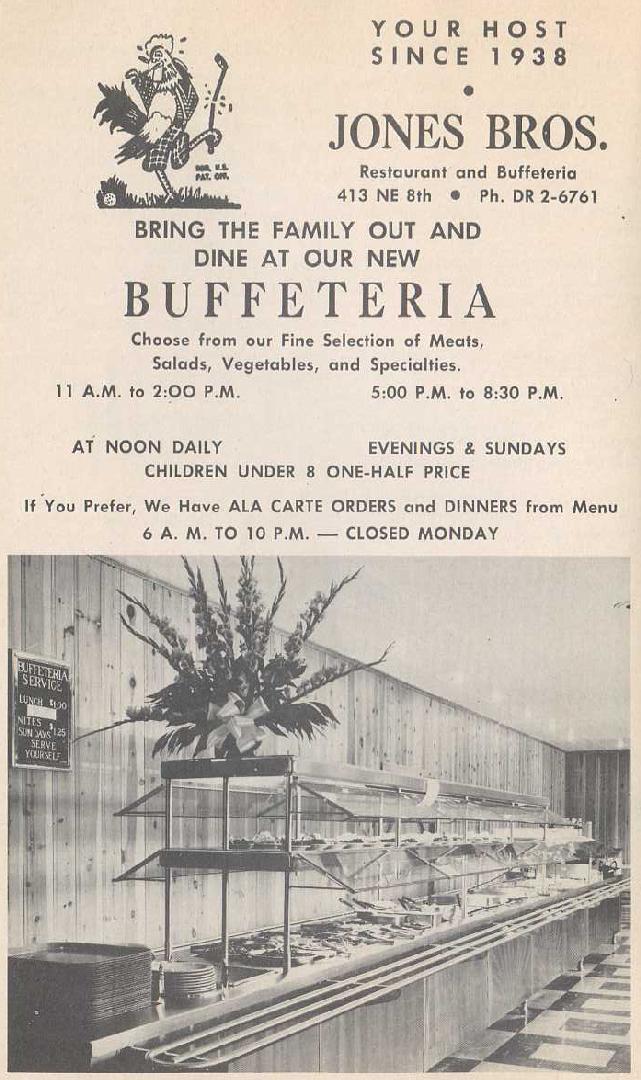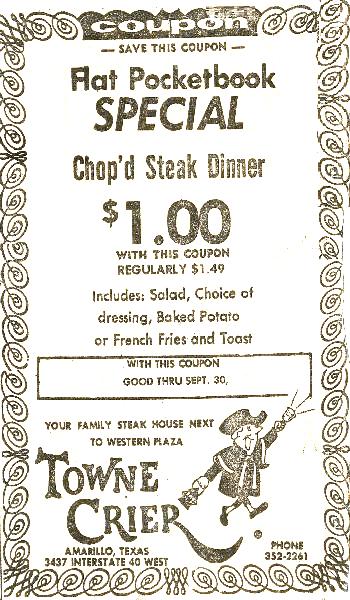 Steak for a buck in 1968.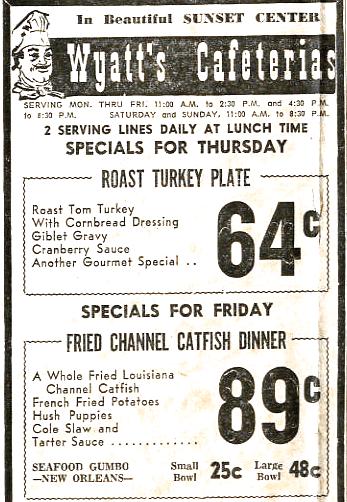 Wyatt's Cafeteria in Sunset Center (1962) 64¢ turkey dinner
or 89c for a chicken fry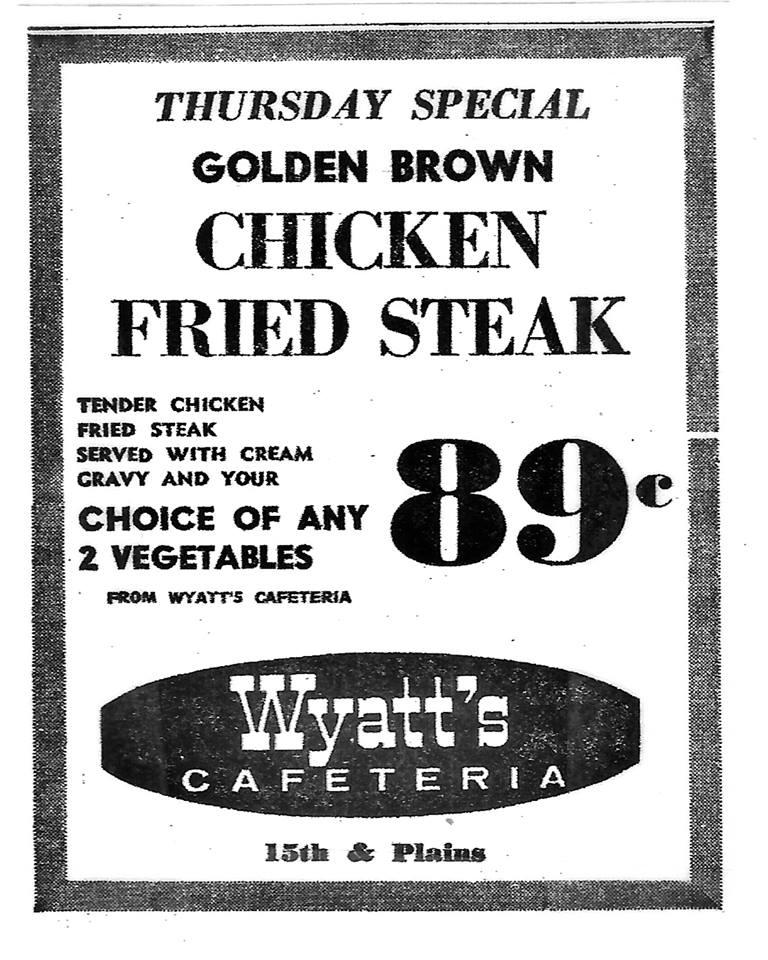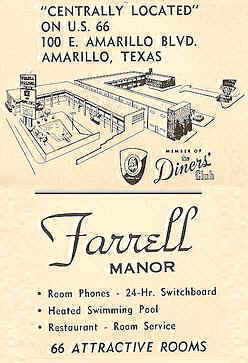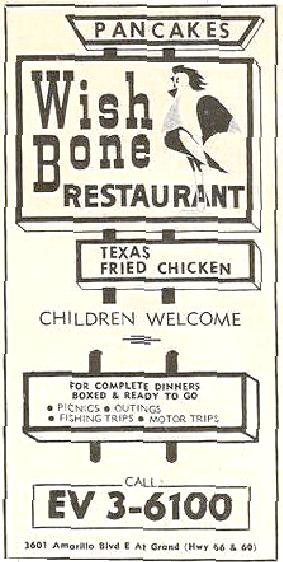 The WISHBONE RESTAURANT offered
"all you can eat" chicken fried steak in the mid '60s for $1.75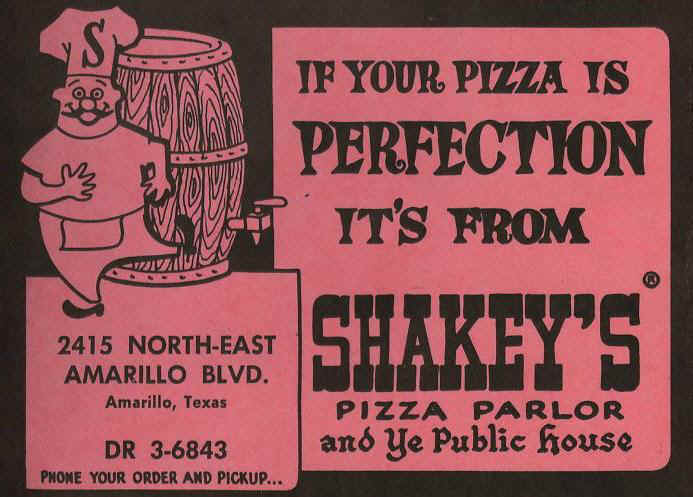 They served "Fun at Shakey's . . .also pizza" CLICK to hear the 60s commercial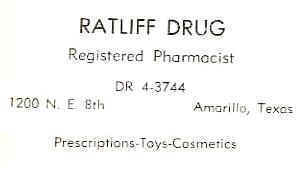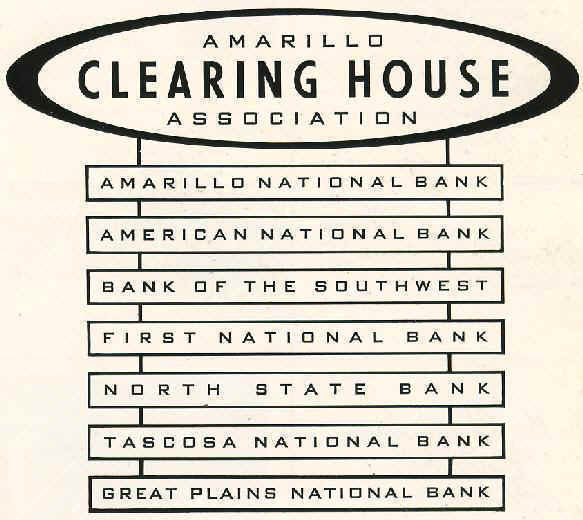 There were fewer banks in the '60s. From this list only AMARILLO NATIONAL still exists. CLICK to hear the ANB 60s Commercial Medley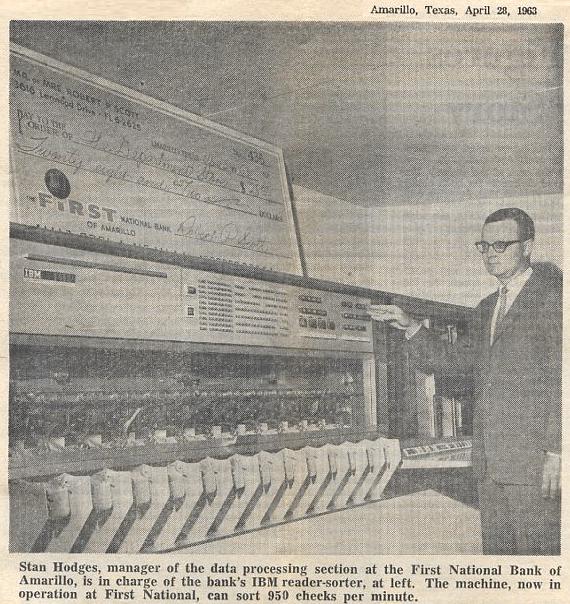 First National Bank's 1963 IBM check processor.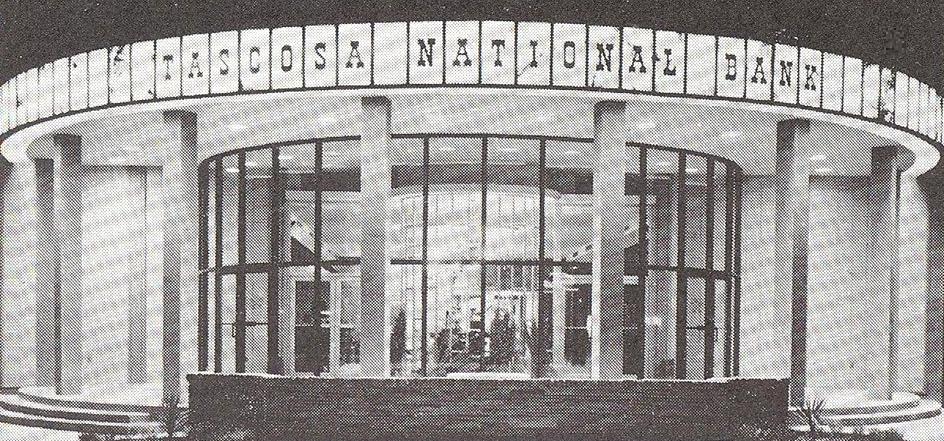 Tascosa National Bank opened in the early 60s near Sunset Center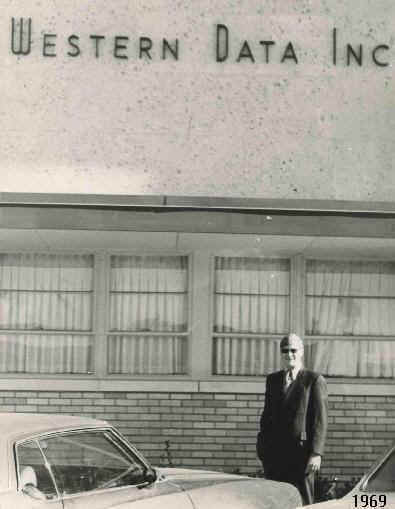 Western Data began operations in 1969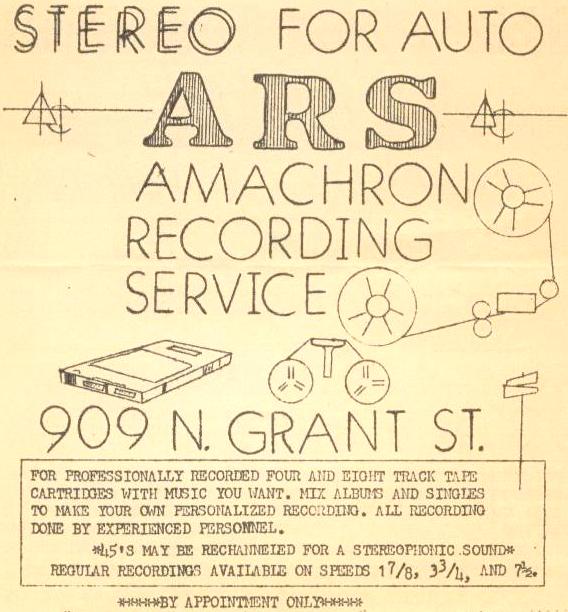 AmaChron Recording Service invented the "mix tape" beginning May 1, 1967.
ARC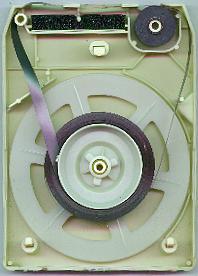 4-track and later 8-track tape was the first practical way to listen to the music of your choice in a car.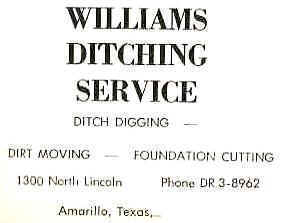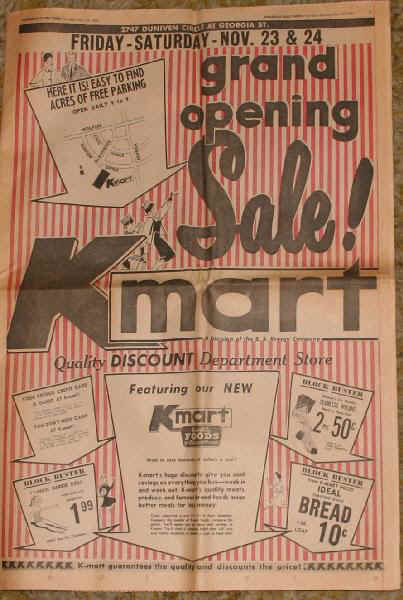 The Georgia Street K-Mart opened November 23, 1962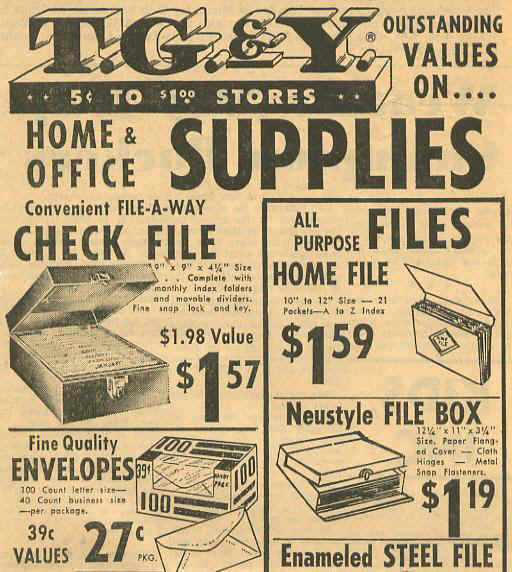 Many people thought T.G.&Y. stood for Toys, Games, & Yo-Yos but the company was actually named for its founders, Tomlinson, Gosselin, and Young. Many of the new shopping centers built in Amarillo during the '60s started with a Furr's or McCart's Supermarket and a T.G.&Y. store. (1936 - 2002)
The Downtown Skagg's operated until 1970. It was one of the busiest stores in town.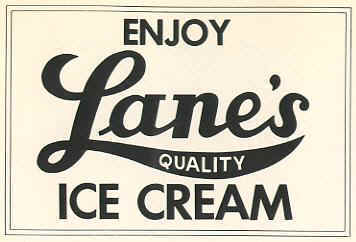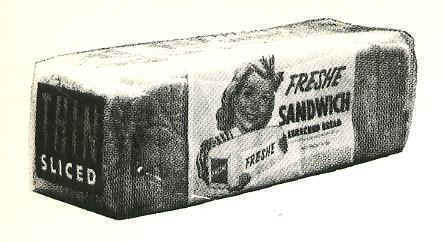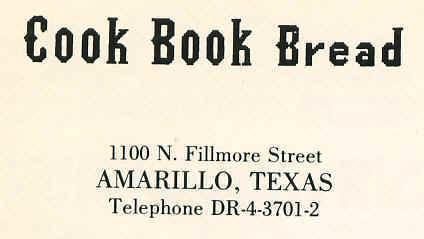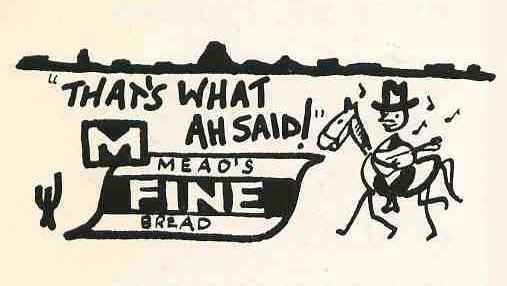 Mead's Fine Bread (1919 - 1987)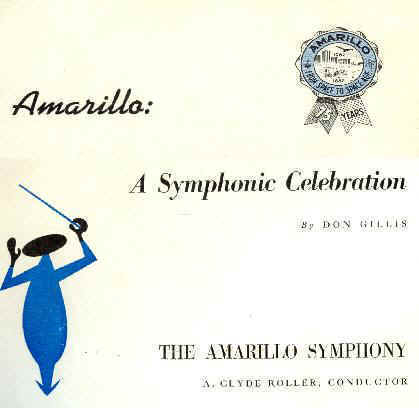 The Amarillo Symphony recorded an album in 1962.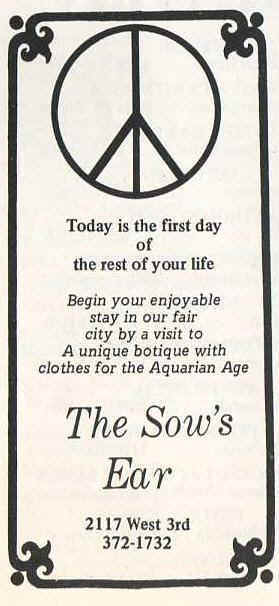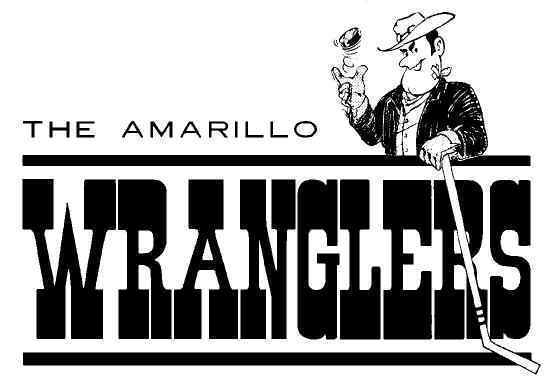 Wranglers Ice Hockey came to the Civic Center ice rink in 1968.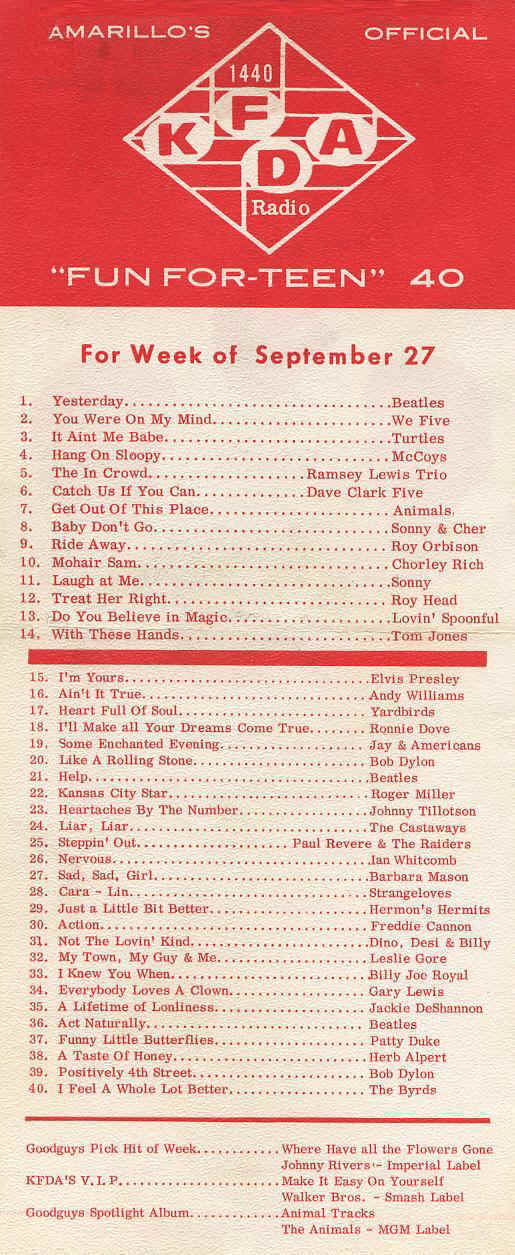 The HITS September 27, 1965. CLICK to hear KFDA spots
'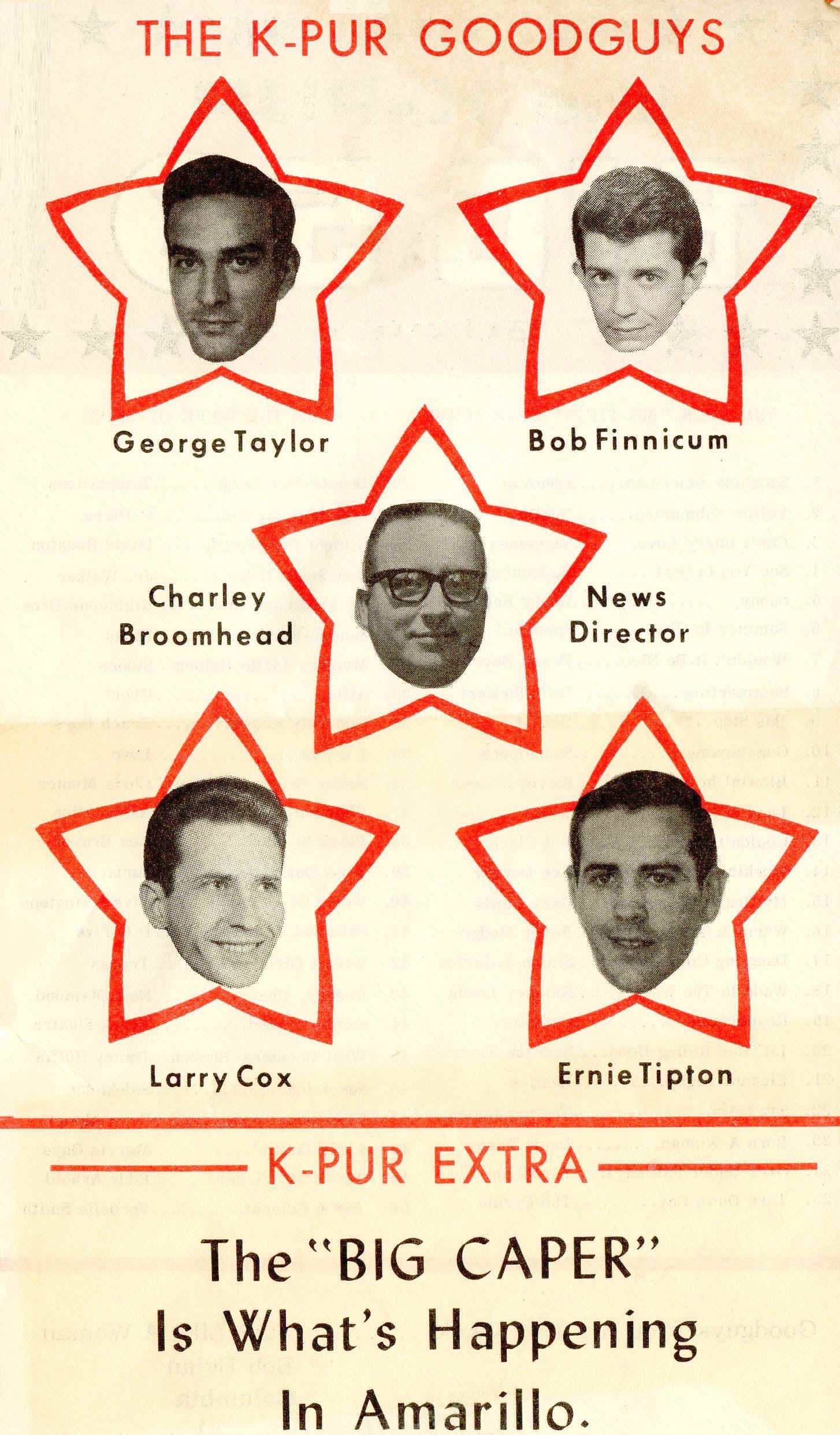 KFDA 1440 AM Radio was renamed on September 1, 1966 and George Taylor signed on the station with the new call letters KPUR ("The Big Caper").
If you weren't listening to KPUR you were probably listening to KIXZ 940 AM.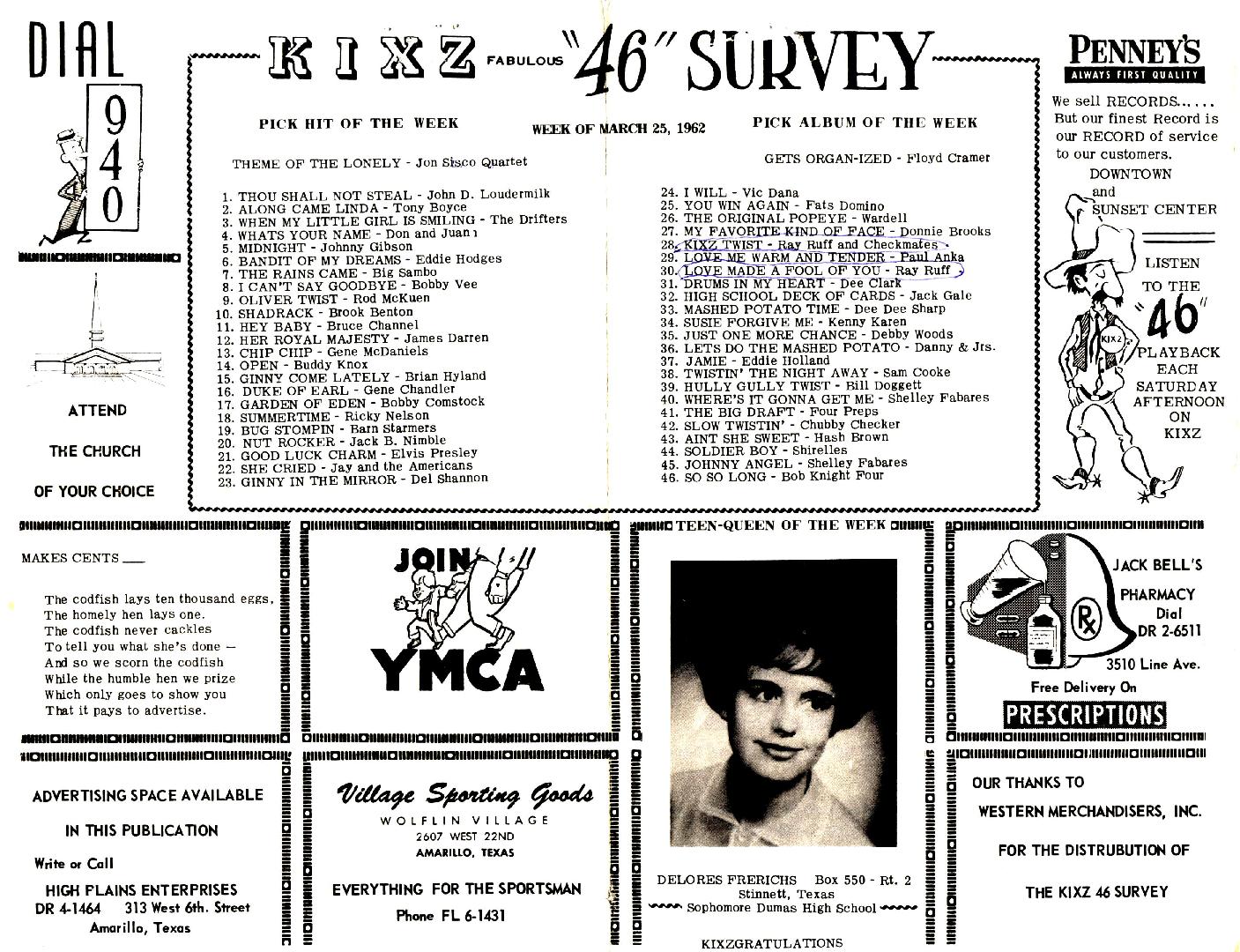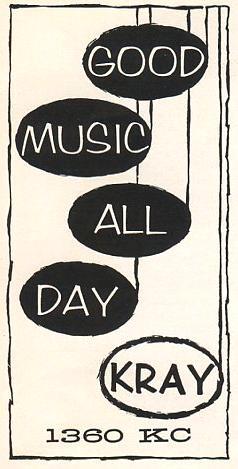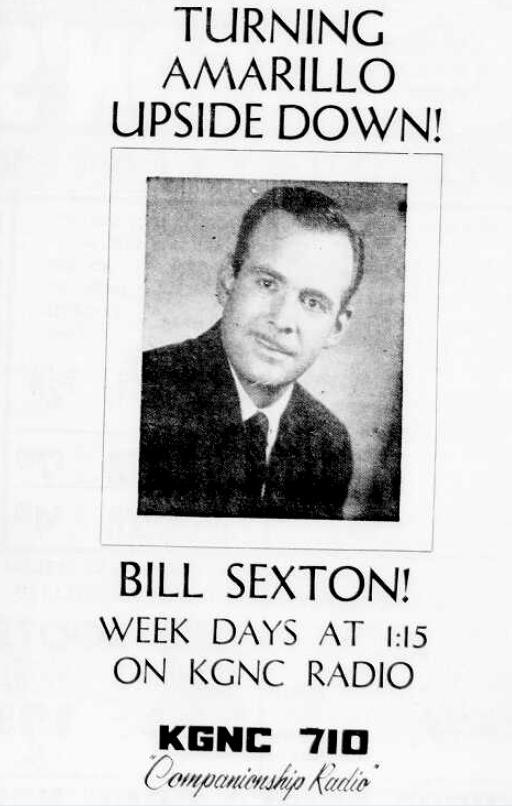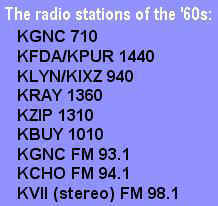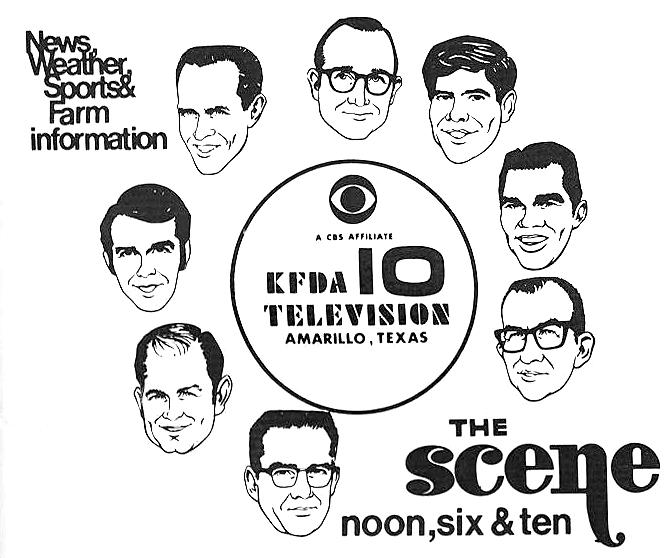 ---
An interview with weatherman Dan True about KFDA TV, Channel 10, in the '60s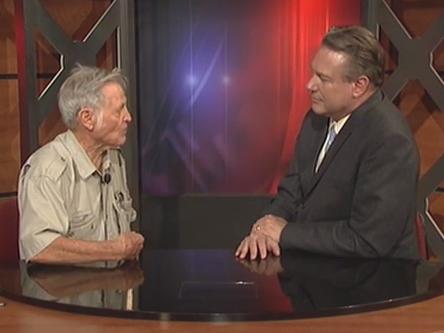 ---
KVII-TV (Ch 7) began broadcasting from TEXAS TALLEST TOWER in April 1969
1,626 feet tall

---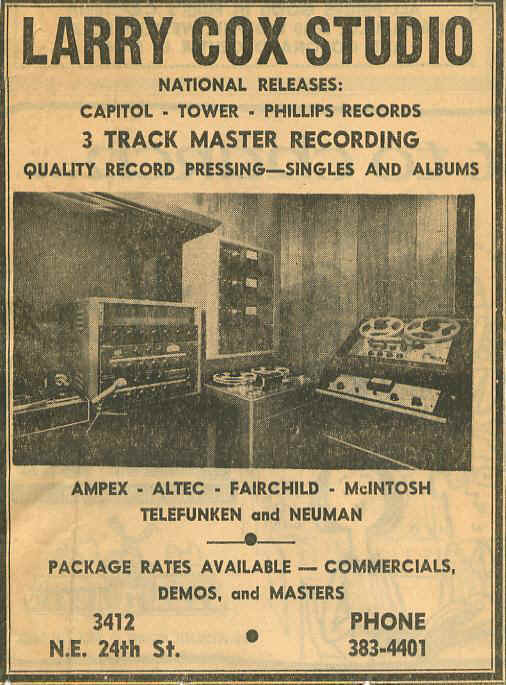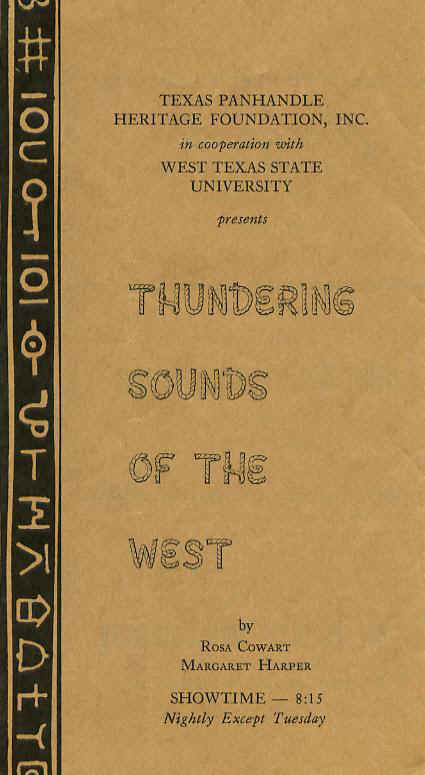 The year before the play "TEXAS" opened in the Palo Duro Canyon amphitheater "THUNDERING SOUNDS OF THE WEST" was presented (1965).
---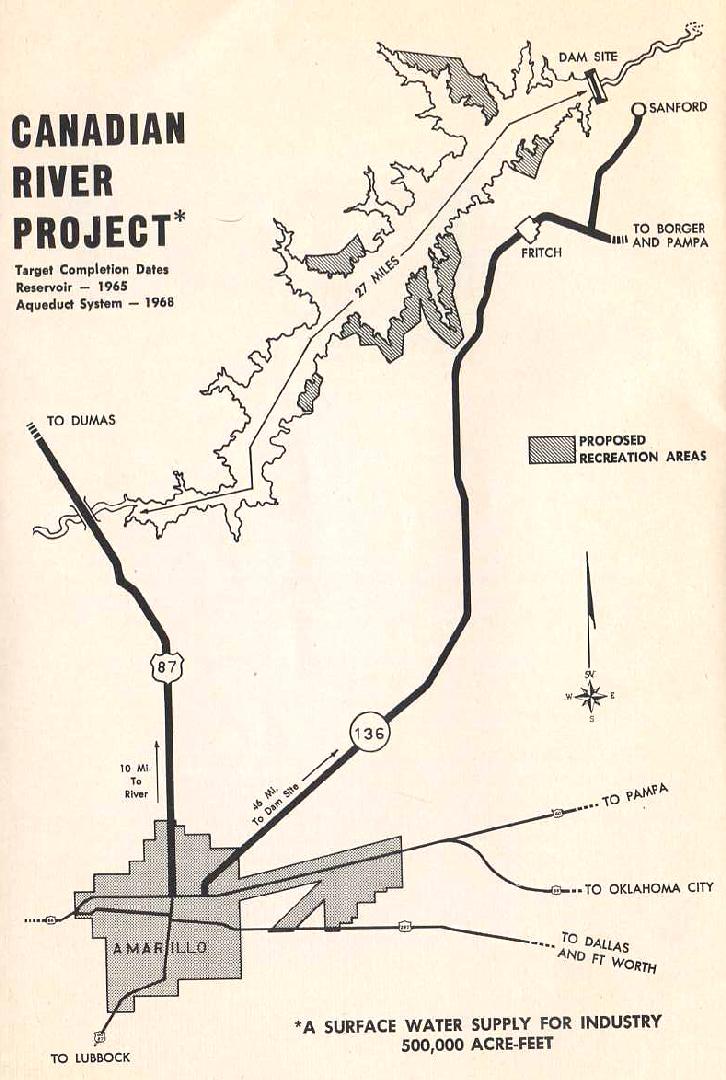 The Lake Meredith plan in 1965
---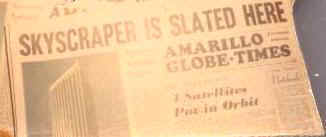 September 26, 1968 headline.
---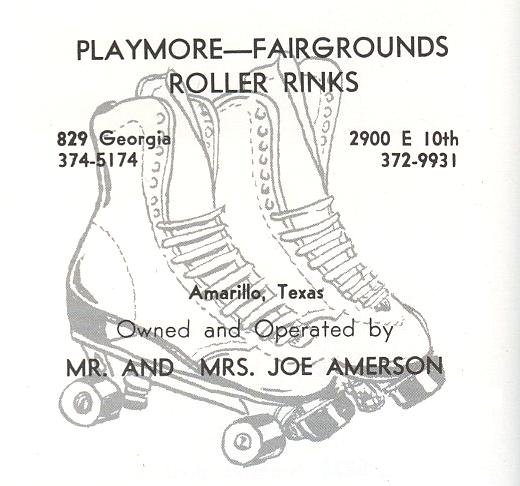 Playmore Roller Rink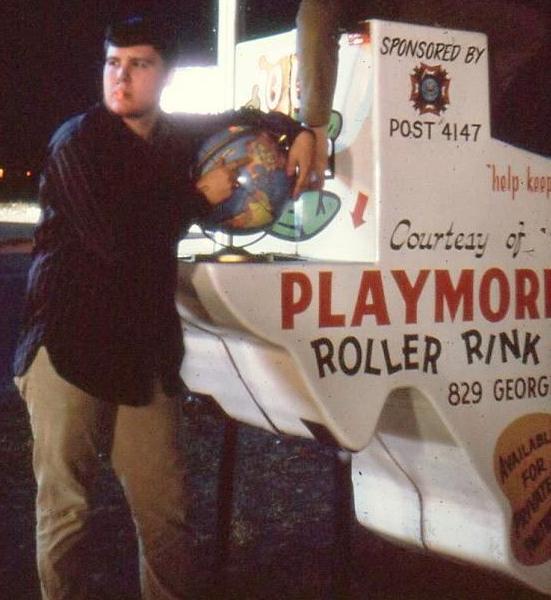 ---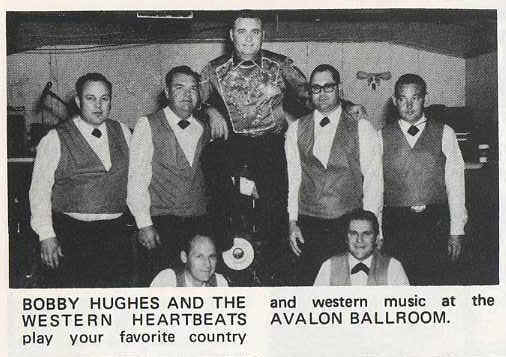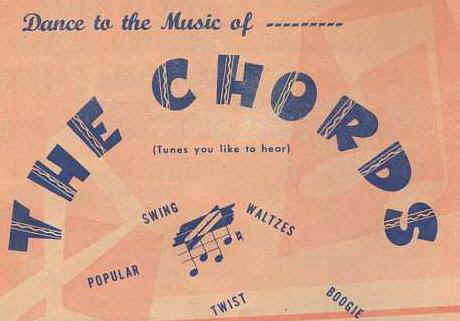 ooooooooooooooooooooooooooooooooooooooooooooooooooooooooooooooooooooo
Who from the 1960's can forget the music of
Jimmy Gilmer and The Fireballs?
Jimmy Gilmer was born in Chicago but grew up in Amarillo. "Sugar Shack" was the #1 selling record of 1963. The Sugar Shack teen club, inspired by the song, opened in the Trades Fair Shopping Center on NE 24th Ave that year.
ooooooooooooooooooooooooooooooooooooooooooooooooooooooooooooooooooooo
Terry Stafford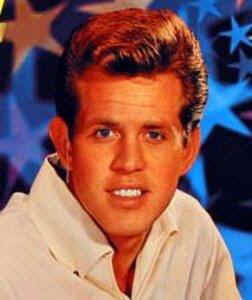 Terry Stafford graduated from Amarillo's Palo Duro High School in 1960. He had Top 40 hits "Suspicion" and "I'll Touch A Star" in 1964. In 1971 he wrote the song "Amarillo By Morning" which George Strait recorded in 1982.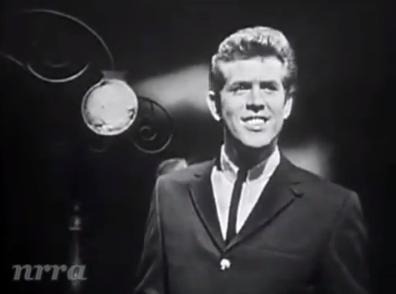 Terry On American Bandstand March 28, 1964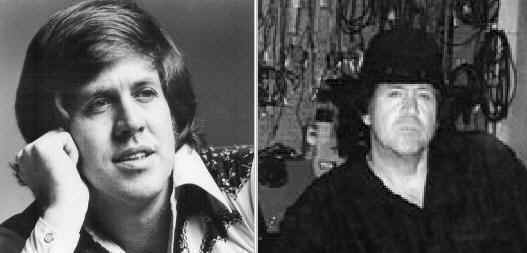 1941 - 1996
ooooooooooooooooooooooooooooooooooooooooooooooooooooooooooooooooooooo
J. D. Souther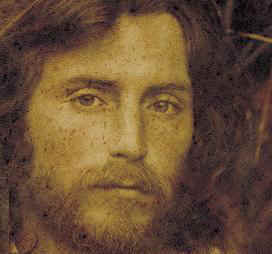 Noted singer-songwriter J. D. Souther was raised in Amarillo and graduated from Tascosa High School in 1964.
He was associated with The Eagles, Linda Ronstadt, and several other recording artists.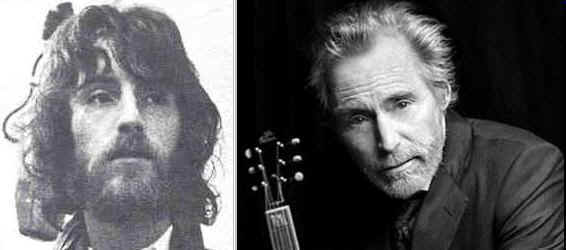 J. D. was also in a local band with Charlie Bates and Steve Dodge. Click the image below for details.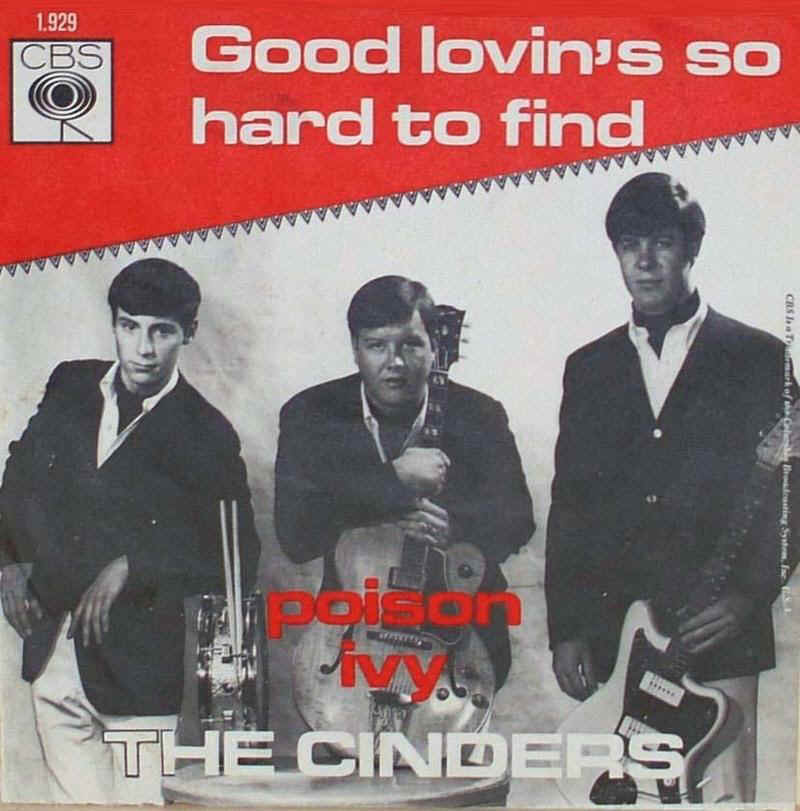 ooooooooooooooooooooooooooooooooooooooooooooooooooooooooooooooooooooo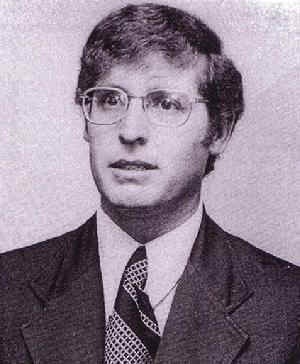 Ray Ruff
(1938 - 2005)
Click the images for details.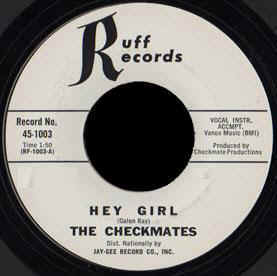 ooooooooooooooooooooooooooooooooooooooooooooooooooooooooooooooooooooo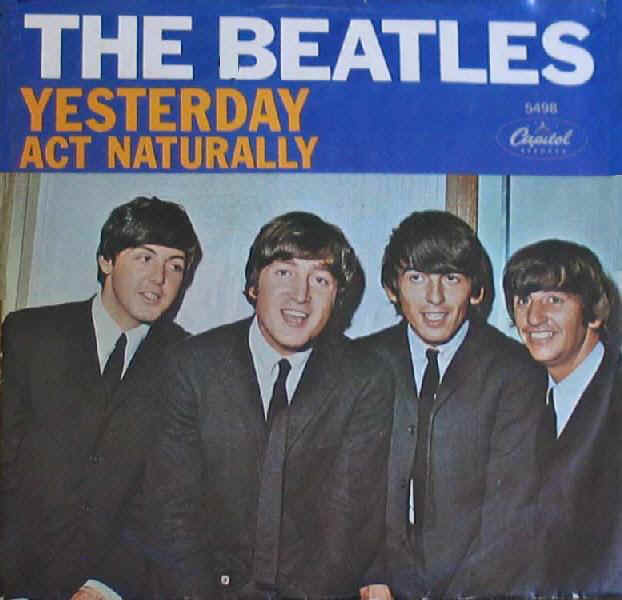 "Yesterday" is the most recorded song in history with more than 3,000 covers so far.
George Martin, the Beatles legendary mentor-producer, aka "The 5th Beatle".
1926 - 2016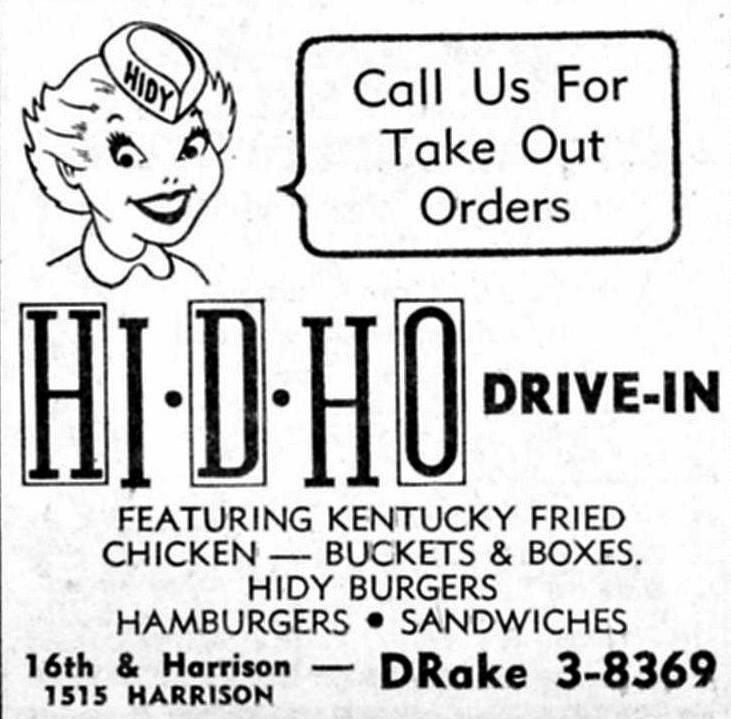 The Hi-De-Ho building was demolished in 2004 leaving just another vacant lot along the once busy 16th Avenue entertainment district.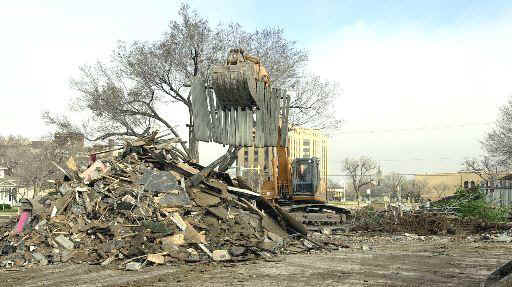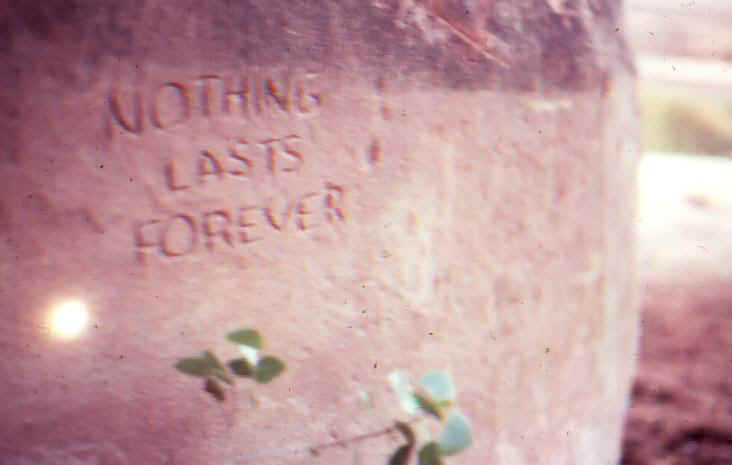 ---

---
. . .Thank you for visiting. . .
New photos and information are added regularly so stop by often.
CLICK TO

---
PAGE 1 MUSIC: "In my Life" by The Beatles (1966)
PAGE 2 MUSIC: "In My Life" by Bette Midler (1991)
---
BONUS
Watch the Southwestern Public Service promotional film about Amarillo (1962-1964)
CLICK THE IMAGE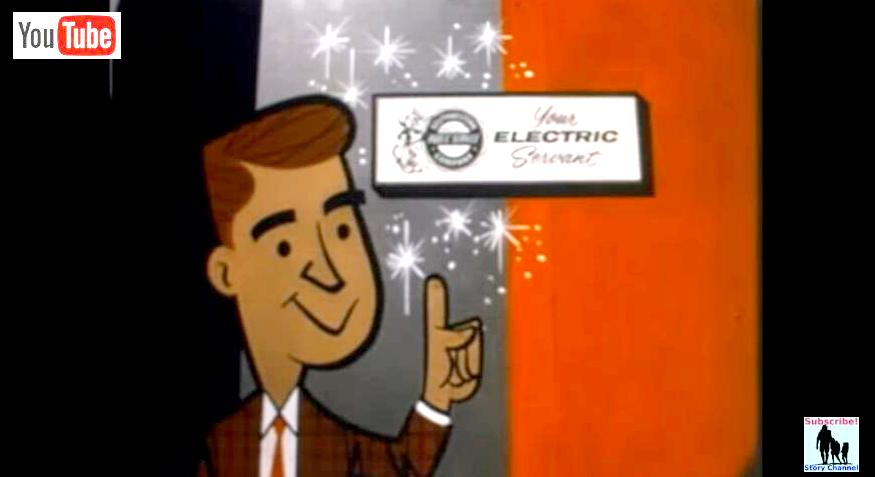 Take a look at this film of a Shriner's Parade in Downtown Amarillo about 1950: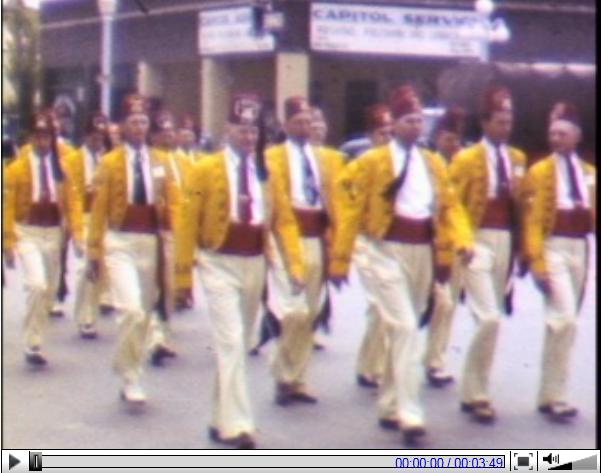 www.texasarchive.org/library/index.php?title=The_Palin_Bree_Collection,_no._16_-_Shriner%E2%80%99s_Parade_in_Amarillo
---
BACK TO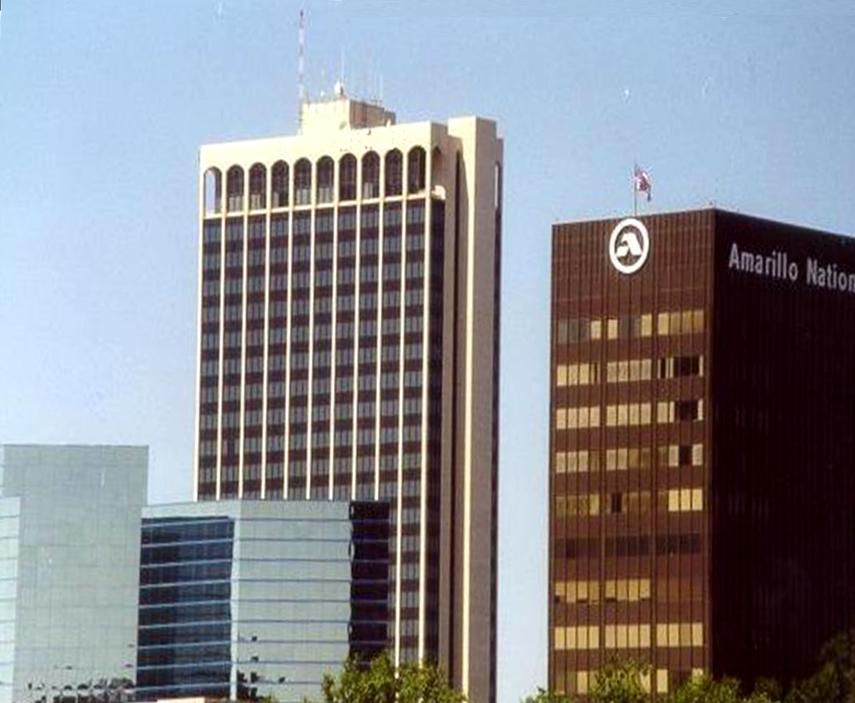 today






More AmaChron Photo Pages:
AmaChron at The Fair 1963 - present day



"It is the doom of men that they forget."
-Merlin

This page updated February 15, 2023