EVERETT ROBERTS
Everett Roberts, AmaChron Member #4 died February 24, 2021 at age 74.
He became associated with AmaChron September 3, 1963, while a memeber of the Palo Duro HS Golf Team.
Everett graduated from PDHS in 1965 and Elkins Institute of Electronics in Dallas in September 1966.
During the late '60's and early '70's he ruled the Downtown Polk Street scene from "Everett's Corner" on 16th Ave at Tyler.
He was well known to all in the souped up, race car world.
He worked at Amarillo TV stations KVII and KFDA before becoming an electronic engineer for Valero in Altus, OK in 1976.
Everett retitred and returned to Amarillo in 2010. He managed Everett Roberts Properties.
Everett's son died in the early 2000's and his wife, Mona, died September 9, 2015. He is survived by his granddaughter, Tristyn.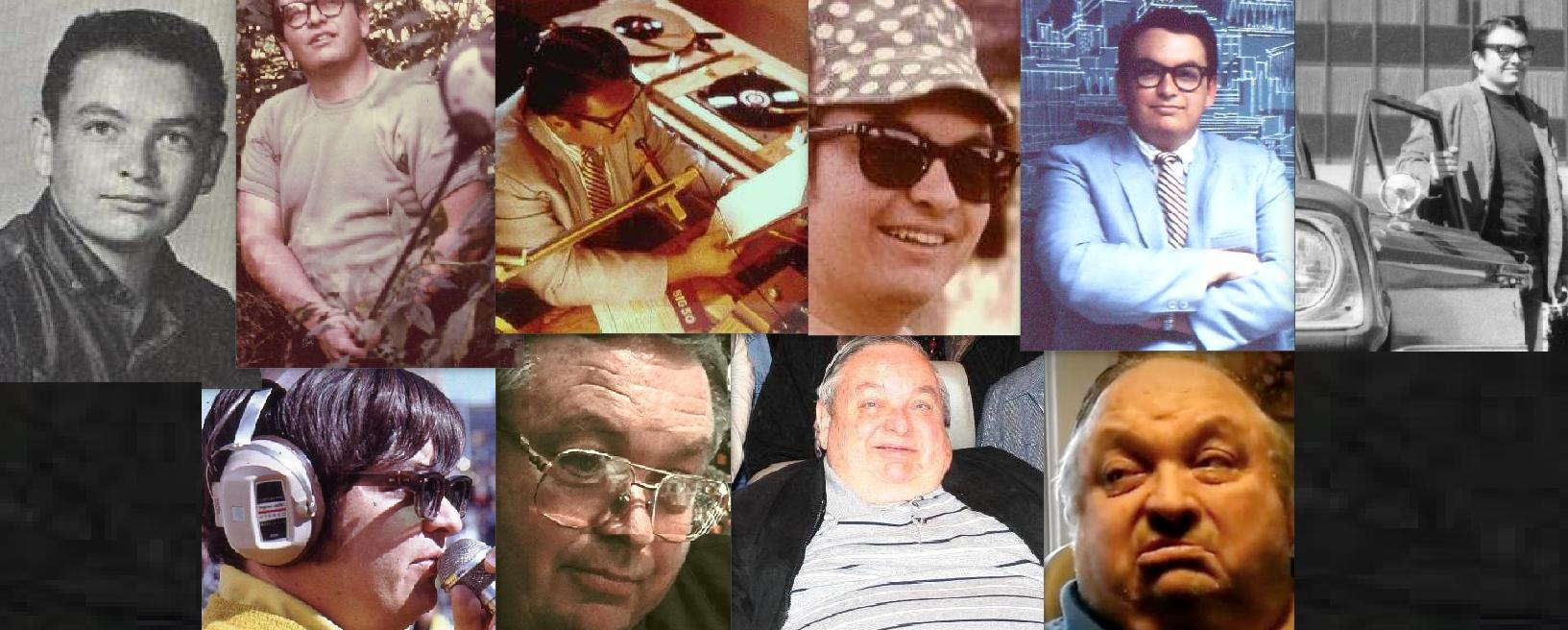 with great-grandson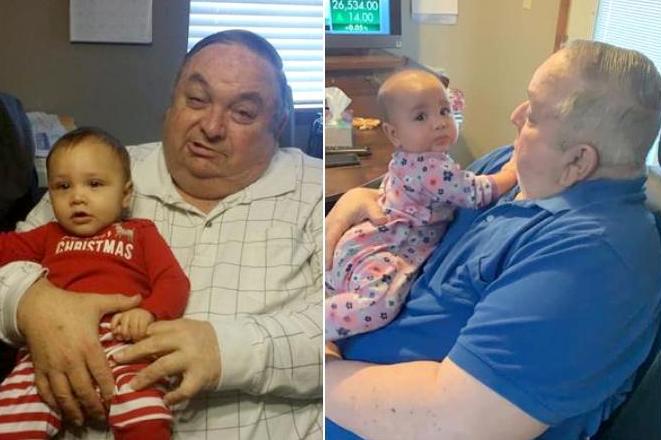 February 20, 1947 - February 24, 2021
1968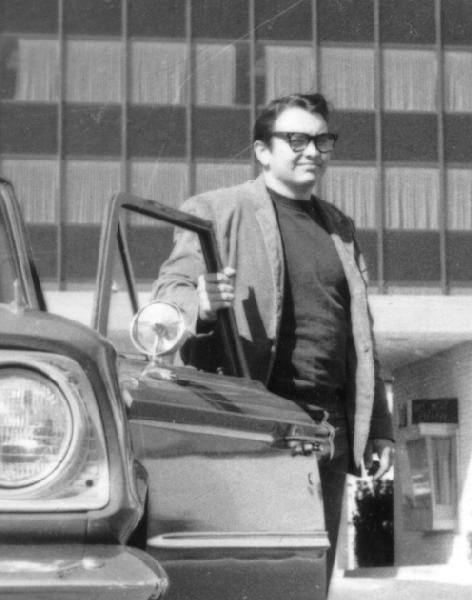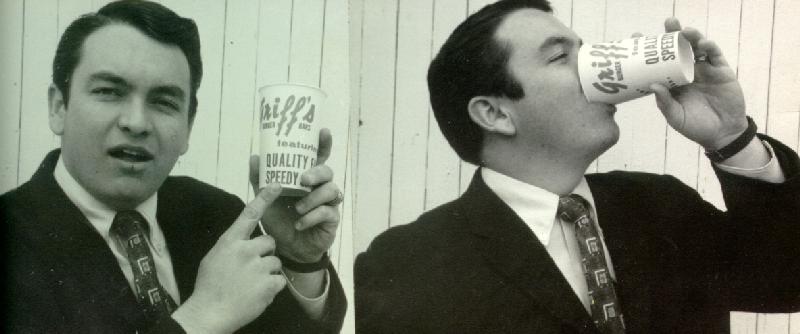 1967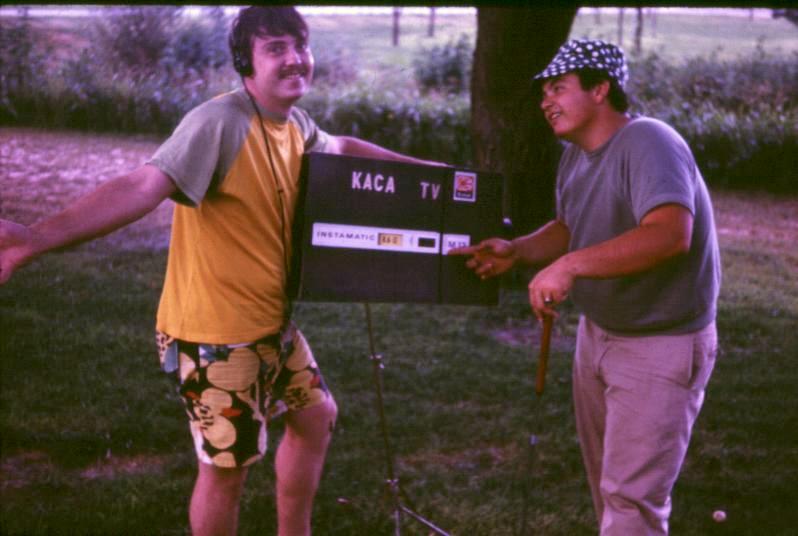 with David Anderson

1966 at Amarillo College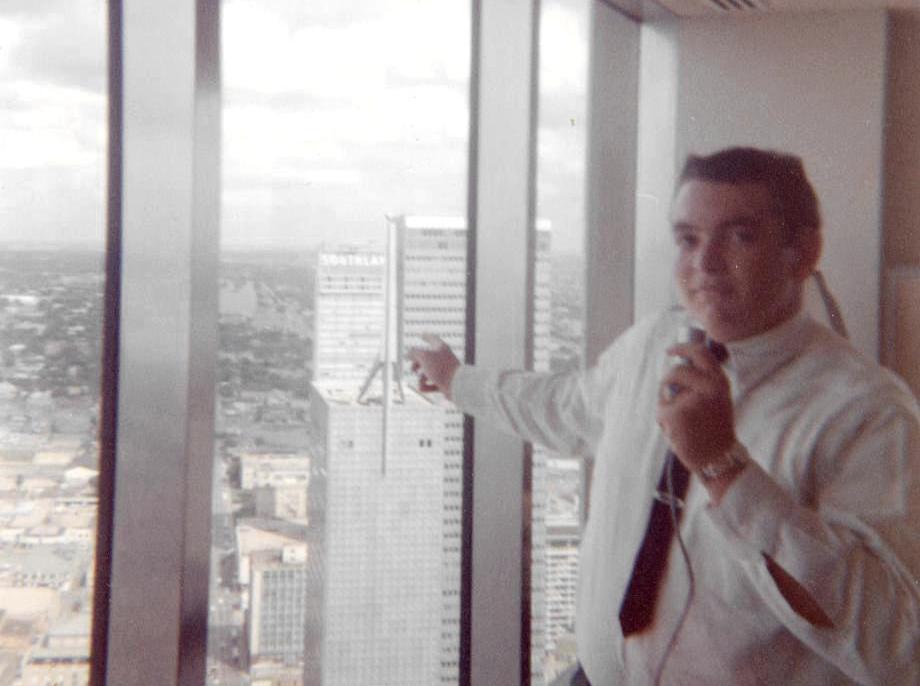 1965 atop The FNB Tower in Downtown Dallas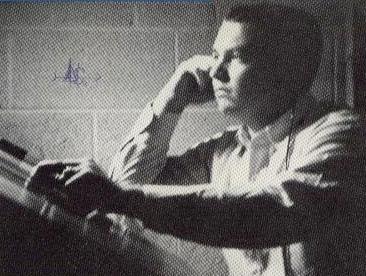 1964 at Palo Duro High School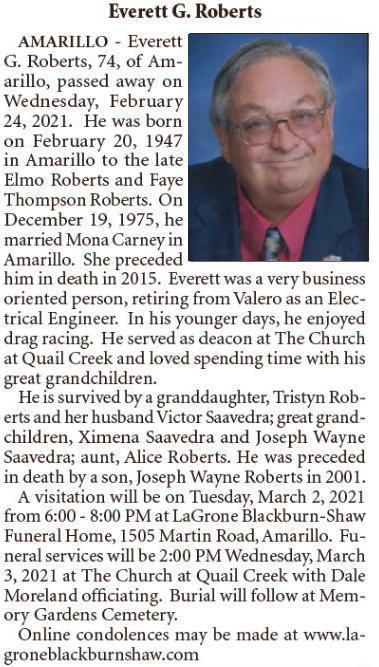 HOW EVERETT

GOT HIS THEME SONG

MAIN PHOTOS IN TIME IN MEMORIAM AMARILLO GRAFFITI